Dr M: Vital to master English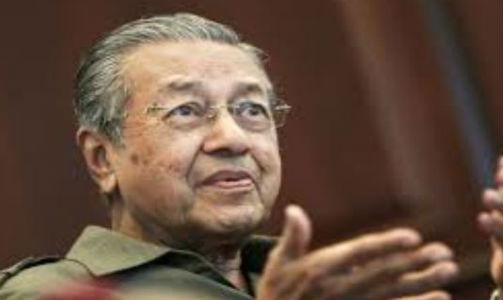 The Star, October 9, 2013
KANGAR: Tun Dr Mahathir Mohamad says the poor grasp of English among students will adversely affect their future. The former prime minister said even graduates were not proficient in the language, resulting in them not getting jobs.
"Those who have mastered the language are easily accepted," he said after delivering his keynote address at the 2013 Asian University Presidents Forum at Universiti Malaysia Perlis Pauh Putra campus, near here, yesterday.
Citing an example, he said 333 graduates were recently called for a job interview related to information technology. "However, only seven were recruited as the rest did not know English," said Dr Mahathir.
"Some of them even requested that the questions during the interview be translated into Bahasa Malaysia." Dr Mahathir said that he had been a fighter for Bahasa Malaysia since 1947, but was pragmatic enough to realise that English could not be sidelined.
He hoped English would be widely used in Science and Mathematics for the future of the students. He said certain words and terms were difficult to translate, especially in Science.
In his address, he stressed the need to use English for Science and Mathe­matics in schools. — Bernama