Sentul Works, refreshingly exceptional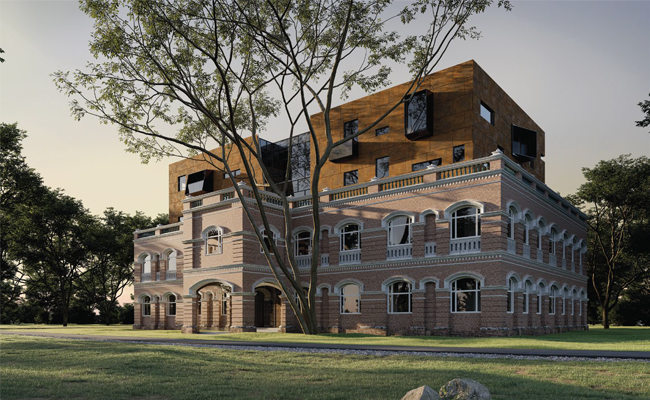 YTL Land, 21 July 2020
Imagine starting your day with a genuine enthusiasm and desire to be at work. Such a sentiment might challenge the general consensus, but when your place of work is so exceptional it enables this unique perspective.
Why? Because you work amidst the lushness of open greenery, enveloped by the calming and invigorating influence of
nature, and within a well-crafted interior space that invites that exterior atmosphere into your day. Your environment isn't a dense cluster of towering buildings, but the spacious expanse of a rare green lung, conveniently close to the heart of the city.
Despite the rustic charm of immediate surroundings, your office address is no log house in the woods. Instead, it is a stunning century-old building that not only retains the legacy of its colonial architecture, but also immaculately restored and updated to embrace a modern look, feel and purpose.
You look forward to going to work daily because you work at Sentul Works, a place that not only fulfils your desire to operate in calming environment, but also a place that is conducive to creativity, innovation and inspiration.
Getting to work daily is a breeze. Its location in the vibrant Sentul West neighbourhood offers a number of easy
highway accesses. However, you prefer an option that befits your company's environmental values, so you take advantage of the interconnected rail lines in the Klang Valley, with a choice of three train stations located a short walk away from your destination.
In fact, you enjoy that daily stroll along a tree-lined path to work, where the majesty of nature provides a welcome contrast to harsh urban surroundings and sets the right frame of mind for the day.
As you approach Sentul Works, you're appreciative of how its stately silhouette never gets old and you are proud of the image it renders to your organisation. The historic brick structure blends elegantly with modern additions of glass and metal, cleverly capturing the past and present in timeless design.
As you enter the building, the contrast is immediately more pronounced as your attention is drawn to the cutting-edge
design of the interior, announcing you've arrived at a contemporary and dynamic office setting. Clean, open and ergonomic spaces deliver a chic environment that is a perfect fit for progressive companies such as yours, while the overall fuss-free ambience compliments the building's serene surroundings.
A favourite feature is the double-volume central atrium, which adds a touch of grandeur to the space. A bridge connects first floor offices located on both sides of the atrium, which has been readapted to free-plan office spaces. Like you, many fellow tenants greatly appreciate the flexibility of free space to adapt and partition according to their business needs.
Above, two additional floors have been added on to the original structure, offering more useable space and state-of-the-art facilities to accommodate the future needs of businesses.
The rooftop glass balcony would be your preferred spot to start the day with a cup of coffee. From this perch, you can soak up energy from the fresh air and surrounding green view while contemplating your goals for the day. It is just one of many ways Sentul Works allows you to enjoy therapeutic time with nature.
In fact, your daily work routine is often punctuated by the positive influence of nature.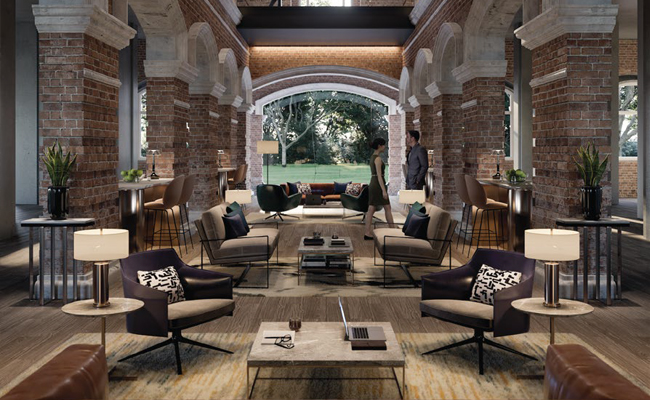 Large windows beside your workstation bring calming verdant atmosphere into your space, and you can always step out into the verandas for a dose of sunshine and fresh air. For a more engaging encounter, you can easily escape outdoors to enjoy instant gratification. You love the idea of working on your laptop under the shade of a tree, having a
picnic-styled lunch with your team on the grass or simply taking a long walk around the expanse of the park to clear your mind whenever you need it.
If you're looking for a more vibrant atmosphere to entertain clients and guests, you can always leverage on the neighbouring Sentul Depot, a hotspot for F&B options and social gatherings.
Beyond this, the surrounding urban vicinity of Sentul West and Sentul East not only expands your food and entertainment options, but also facilitates other day-to-day services and facilities that your business requires.
While Sentul Works' exceptional atmosphere is a key incentive for any company looking for a place to park its business, you know that your choice was also driven by the benefits of a location.
Firstly, being within iHubSentulPark, a MSC Malaysia Cybercentre immediately represents a host of high-speed broadband advantages and business incentives that help boost the impact and effectiveness of MSC-status operations. Furthermore, the ease of connectivity to key business centres and important urban hubs around the Klang Valley is vital to propelling the future growth of your company.
With a KTM Komuter Station, two LRT Stations and two upcoming MRT Stations within your reach, you are just a few stops from KLCC and minutes away from KL Sentral. Access to an interconnected network of railway links also means you are linked to KL International Airport, which can be reached in under an hour.
A confluence of major highways also provides easy access to your office, including the Duta-Ulu Klang Expressway (DUKE), Segambut Link and Sentul Link. This too is a key advantage, as clients and business partners are keen to come to your doorstep and enjoy the unique atmosphere your office provides.
Needless to say, this not only serves to improve your business prospects, it elevates the profile and appeal of your company's brand.
Imagine ending each day with the satisfaction of knowing that you were successfully imaginative, productive and stress-free; and that's simply because your place of work and the place you go to find inspiration share the same address.
Sentul Works is not just a unique office address, it is a rare opportunity to completely rethink and reinvent the way you work in an environment that is dynamic, intriguing, convenient and refreshingly exceptional.