Paradigm shift - CIMB initiates coverage with ''OUTPERFORM'' on YTL Corp with target price RM2.00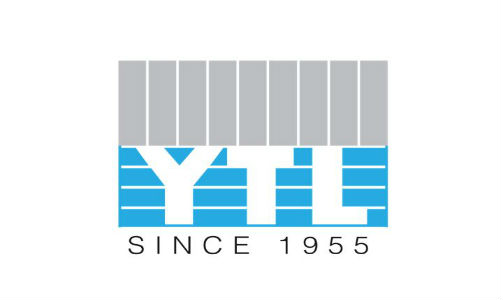 CIMB Research, April 22, 2014
By analyst Lucius Chong
YTL Corporation Berhad
OUTPERFORM
Target Price: RM2.00
YTL Corp (YTL) used to be a proxy for exposure to YTL Power (YTLP) but it's earnings profile is becoming evenly balanced following the privatisation YTL Cement (YTLC). New earnings drivers from the Express Rail Link (ERL) and its significance in YTL's bid for the High Speed Rail (HSR) project to Singapore should further spur a re-rating.
We initiate coverage with an Outperform rating with a RNAV-based target price of RM2.00. We do not assign a discount to RNAV because we have not re-valued YTL's huge 1,000 acre landbank in Niseko, Japan. A group-wide privatisation exercise would be a key catalyst for the stock while the ERL extension to KLIA2 and new capacity at YTLC are immediate earnings drivers.
Far from ex-growth
YTL is believed to have gone ex-growth because of its size and reliance on YTLP for its earnings but not only did it manage to deliver an EPS CAGR of 14.7% between FY10 to FY13 but the contribution of YTLP to its earnings fell from 73% to 43% during the same period. Most of this was due to the privatization of YTLC but the trend in earnings rebalancing and growth is expected to continue with 60% more capacity at YTLC kicking-in and the extension of the ERL to KLIA2 expected to spike ridership levels up by 36%.
HSR beckons
Although we only forecast an EPS CAGR of 6.7% for the next three years, this is largely due to the decommissioning of YTLP's Malaysian IPPs in FY16 if their PPA is not extended. However, we are more than confident YTL will be able to fill this vacuum with a new stream of earnings, whether it is M&A from YTLP or winning the HSR project with the ERL.
Held down by the value of its listed units
The privatisation of YTLC illustrated how much value YTL can unlock with more restructuring. If it repeated the same share swap exercise for its remaining listed subsidiaries, we estimate EPS accretion of 12.2% in FY15, ROEs improving from 9.8% to 11.2% and dividend payouts doubling. YTLP is significantly undervalued with the combined implied market valuation of PowerSeraya and Wessex Water at twice YTLP's current market cap while YTL Land has one of the largest GDV to market cap ratios in the property sector at 17.3x.
Back