YTL PowerSeraya appoints new chief executive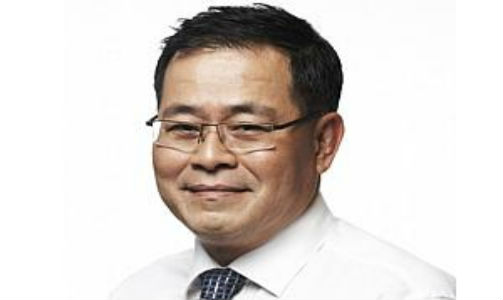 Business Times Singapore, October 17, 2013
BY RONNIE LIM
[SINGAPORE] Singapore's second-largest generating company, Malaysian-owned YTL PowerSeraya, has appointed a new CEO, reinforcing market talk of an impending round of management changes in the power-energy sector here.
Under the leadership transition at the 3,300-megawatt genco, the group announced yesterday that Chan Swee Huat, senior vice-president of PetroSeraya, its trading and fuel management arm, is its new genco CEO.
He takes over from John Ng, who will remain as an adviser to the board of directors until the end of November when he will leave to pursue a new role.
Mr Ng's departure from the genco - after 30 years there, and as CEO since April 2009, four months after YTL Group bought it for $3.8 billion from Temasek Holdings - has been the subject of recent market speculation of a potential round of "musical chairs" in the industry.
When contacted by BT, Mr Ng - who earlier succeeded the genco's previous CEO Neil McGregor, with the latter subsequently taking over the helm of Singapore LNG as its CEO - would only say that he will be taking on "something new, interesting and exciting" when he leaves YTL PowerSeraya at the end of next month.
YTL PowerSeraya said its new CEO, Mr Chan, will help grow the genco, which has over a one-quarter share of the Singapore electricity market.
Mr Chan's appointment comes amid intensifying industry competition - generating capacity is increasing as new players such as PacificLight Power enter the market and as existing ones expand their plants - resulting in power supply far exceeding electricity demand growth here.
Mr Chan has more than 30 years of experience in business development, planning and management of power plant assets.
Having led the genco's new trading and fuel management arm PetroSeraya since its establishment in early 2007, he "has developed and maximised the trading business, as well as the operating efficiency of the company's fuel-related assets, with good success since its inception", the group said.
This is critical as "central to PetroSeraya's growth strategy is a trading model that complements the group's core business of energy wholesaling and retailing", it said.
"Besides being involved in physical oil trading, PetroSeraya seeks to optimise its current 860,000 cubic metres of storage capacity through tank leasing, as well as provide bunkering and water supply services through its jetties which are strategically located on Jurong Island," the group said.
Adding to this, genco chairman Francis Yeoh said that apart from being instrumental in building the group's diversification through PetroSeraya, Mr Chan's strategy "to further expand the business through tank leasing will serve as a performance benchmark to take the group to the next level of growth".
Back