Altel on track to be full-fledged telco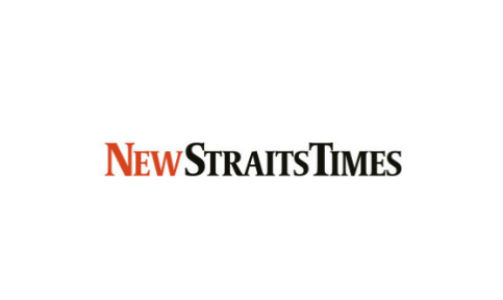 NST, April 22, 2014
By MUHAMMED AHMAD HAMDAN
HUAWEI PARTNERSHIP SEALED: Company earmarks RM1b to set up 4G infrastructure over 5 years
ALTEL Communications Sdn Bhd, which plans to spend RM1 billion on network infrastructure over five years, has teamed up with Huawei Technologies (M) Sdn Bhd for the rolling-out of its own super-fast fourth-generation (4G) mobile broadband services.
Altel is currently operating on the mobile virtual network operator (MVNO) model via a partnership with Celcom Axiata Bhd. The two telcos have pooled their blocks of 2.6-gigahertz spectrums to operate a wireless business using Long-Term Evolution (LTE) technologies.
Altel expects to become a full-fledged telco once it has put in place its own infrastructure network for 4G services.
"As a MVNO, our LTE services are ready and we expect to launch our LTE prepaid products soon and LTE postpaid by year-end.
"This collaboration with Huawei is to enable Altel to achieve full telco status and offer its own LTE services," the company said when contacted by Business Times yesterday.
The company, however, declined to disclose the contract value and its shareholding percentage.
Meanwhile, its chief executive officer Nik Abdul Aziz Nik Yaacob said the extendable three-year contract is for the installation and commissioning of infrastructure for Altel's 4G services.
He said Huawei was chosen as its technology partner in delivering the platform alongside Celcom.
The partnership will see Huawei provide wireless, core, transport as well as billing services to Altel.
Huawei would also provide consultation services to help the company develop new competitive mobile services, including mobile virtual network, said Nik Abdul Aziz.
"We understand that rolling out 4G network is not an overnight task. As such, we will be building our own radio network and leveraging on Celcom's network, as well as continuously investing over the next five years," he added.
Altel, which launched its maiden prepaid product in September last year, is a subsidiary of Altel Holdings Sdn Bhd, which in turn is a unit of the Albukhary group of companies.
Formerly known as Puncak Semangat Technology Sdn Bhd, Altel was among the eight companies that were awarded the LTE 2.6-gigahertz spectrum by the Malaysian Communications and Multimedia Commission last year.
The company plans to own mobile core network and business operations support systems by building 500 LTE radio-base stations in the first year and 2,100 in the next two to three years.
Altel, which has 20,000 registered subscribers nationwide, has set up 10 exclusive stores within the Klang Valley, Johor, Penang and Kedah, as well as appointed more than 2,500 authorised dealers and 32 distributors nationwide.
Meanwhile, Huawei, through China-based parent company Huawei Technologies Co Ltd, has launched 118 commercial LTE networks and signed more than 280 LTE contracts globally.
Back