1MDB, TNB seal solar deal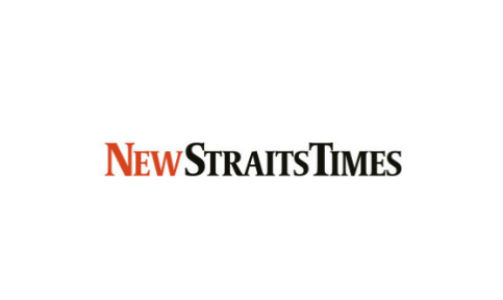 NST, April 15, 2014
BRIGHT PROSPECTS: National utility to buy power generated from 50MW plant for up to 25 years
1MALAYSIA Development Bhd (1MDB) has sealed a power purchase agreement (PPA) with Tenaga Nasional Bhd (TNB) in relation to a mega solar power project in Kedah.
This officially confirmed that 1MDB has secured the job to build the 50-megawatt (MW) solar plant, the biggest of its kind in Malaysia and the largest non-hydro renewable energy plant domestically.
TNB, in a brief statement yesterday, said it will buy power generated from the plant for up to 25 years.
It did not disclose other details, such as the PPA rate, exact plant location or whether TNB will own a stake in the venture.
Those details are expected to be revealedBarack Obama to Malaysia later this month.
It is understood that this is partly because the technology provider for the proposed power plant is a US-based company.
But Business Times learnt that TNB will likely have a minority stake in 1MDB Solar Sdn Bhd, which will undertake the project that is expected to cost around RM1 billion.
Business Times had last week reported that 1MDB and TNB were in talks to jointly develop the country's largest solar power plant, which could be the start of a larger expansion in domestic solar generation.
The scale of the project is "too large" for open bidding, hence, it was based on direct negotiations between 1MDB and the Energy, Green Technology and Water Ministry, withboth the Energy Commission and the Sustainable Energy Development Authority (Seda) playing a smaller role.
The Seda Feed-in-Tariff bidding system only allows up to 30MW for renewable energy projects and up to 1MW for solar.
In a separate statement to Bursa Malaysia yesterday, TNB said the PPA provides that 1MDB Solar will design, build, own, operate and maintain a solar photovoltaic energy (solar PV)-generating facility with a 50MW alternate current (MWac) in Kedah.
"The PPA is in relation to the pilot project for the 50MWac solar PV, which forms part of the initiative to support the national agenda for the development of renewable energy in Malaysia," it added.
It was reported that 1MDB has proposed a rate of between 40 sen and 46 sen per kiloWatt hour (kWh), which will make it the lowest price for any solar-generated electricity in Malaysia.
The current Seda rate is 61.2 sen per kWh.
Back