622 HMs get New Deal award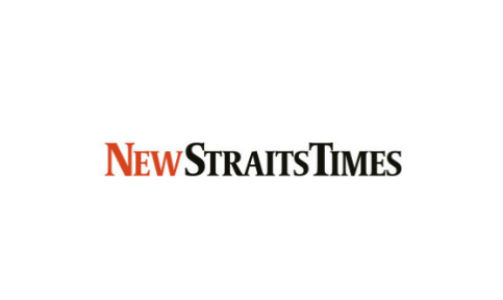 NST, April 19, 2014
A TOTAL OF 622 headmasters, 566 primary schools and eight senior assistants of administration have been rewarded for achieving their academic and administrative targets, while raising the academic quality of their students.
Yesterday, they received the Headmasters New Deal (TBGB) Award 2013 amounting to RM23.2 million from Education Minister Tan Sri Muhyiddin Yassin.
Muhyiddin, who is also deputy prime minister, emphasised on the wisdom of headmasters as gatekeepers of change to supervise and manage their respective schools effectively in order to achieve all targets under the education development plan.
He said the recipients comprised 209 urban schools, 302 rural schools and 55 remote schools.
"National-type Chinese schools rose from 54 in 2012 to 74 schools, while National-type Tamil schools from 45 schools in 2012 to 54 schools. Of these recipients, 119 schools have received this award four times in a row.
"I would like to draw attention to the success of the only Orang Asli national school, namely Sekolah Kebangsaan Tasik Chini in Pekan, Pahang, which was nominated and won the award."
He said in line with current needs, people's wishes and aspiration of the education system, headmasters must embrace the education development plan and execute it in their schools to ensure that the intended outcome is achieved.
"In the context of developing excellent human capital, I hope everyone, be they leaders at the ministry or at the school level, must have the same desired outcomes and understanding as envisioned in the 2013-2015 Malaysian Education Development Plan.
"Developing human capital in the context of the leadership of headmasters is crucial as children from age six to 12 need close guidance and attention from teachers as primary education is the foundation for them to grow further."
The Bai'ah or New Deal programme acknowledges the headmasters' leadership that leads to marked academic and administrative improvement in their schools.
Muhyiddin said the sub-National Key Results Area (NKRA) achievement for the headmaster's New Deal in 2013 increased to 7.31 per cent out of 7,746 primary schools, exceeding the six per cent target set by the ministry.
Under the New Deal, which started in 2009, all public primary and secondary schools will be ranked and announced yearly.
Headmasters will be assessed based on current year performance and year-on-year improvement, and the results will be based on the total composite score and also the highest improvement scores from the ranking lists.
They will be rewarded if they fulfil four additional criteria -- annual appraisal report score of more than 90 per cent, clear audit report, no disciplinary action and a strong literacy and numeracy (Linus) performance (for primary schools).
"All schools have been verified by the Board of Inspectors and Quality Assurance."
This year, the New Deal will also be extended to federal and state civil servants attached to schools under the ministry.
Back