'Malaysia among countries with low power tariff'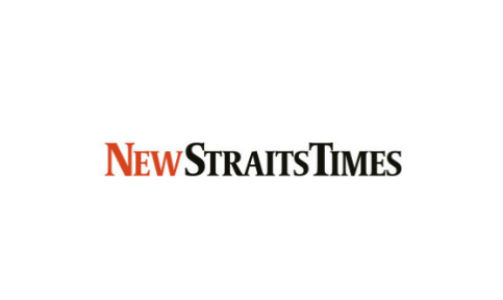 NST, April 23, 2014
By MUHAMMED AHMAD HAMDAN | bt@mediaprima.com.my
ATTRACTIVE: Price still low despite recent increase, says Japan's NTT MSC chief MALAYSIA is among the few countries in the region that offers low electricity tariff, which is very crucial for heavy industries, said Japan's NTT Communication Corp (NTT Com). The company, which operates four data centres on a 6.31ha site here through its local outfit NTT MSC Sdn Bhd, said Malaysia still remains attractive despite the new power tariff introduced by the government recently.
"If you compare with other countries in the region, Malaysia is still very cheap in terms of electricity tariff. And this is very important for heavy industries, including large data centre operators like us," NTT MSC president and chief exe- cutive officer Fumitoshi Imaizumi said.
"But in order for Malaysia to position itself as an ICT (Information Communication Technology) hub in the region, the government should maintain the low electricity tariff rate," he told a media briefing yesterday. Fumitoshi said more than 50 per cent of the company's annual operating expenditure (opex) are spent on electricity consumption, and the company is committed to maximising its operational efficiency to reduce the cost.
With its newly-completed fourth data centre, expected to be fully operational next month, Fumitoshi said NTT is looking at a 20 per cent growth in revenue this year, after registering a slower growth last year, mainly due to the General Elections in May. "This year, we are very optimistic of growing our revenue by more than 20 per cent. I think the domestic environment is more convincing than last year, hence, we are also confident of achieving the target," he said.
Fumitoshi said there is a rising need for Information Technology (IT) outsourcing globally, which in turn boosts the demand for interconnected, advanced and managed data centre services.
This is also in line with industry experts' consensus which expects demand for data centre facilities and services will continue to remain strong over the next few years. Going forward, Fumitoshi said, the company has plans to open up more data centres here as the four data centres only occupy some 40 per cent of the whole facility site.
NTT Com's fourth data centre in Malaysia, Cyberjaya4, which is also the company's 146th data centre worldwide, offers a large number of cutting-edge features like enhanced data security for high integrity, reliability and performance, as well as extra fast, extra-stable connectivity for customers looking to outsource their data management and communication systems.
Fumitoshi said NTT MSC caters to customers from all sectors with oil and gas and financial services sectors make up the majority of its clientbase. NTT Com is a subsidiary of Nippon Telegraph and Telephone Corp, one of the leading telecommunication companies in the world. It provides network management, security and solution services to consumers, corporations and governments.
Back