'Leaders must fulfil people's trust'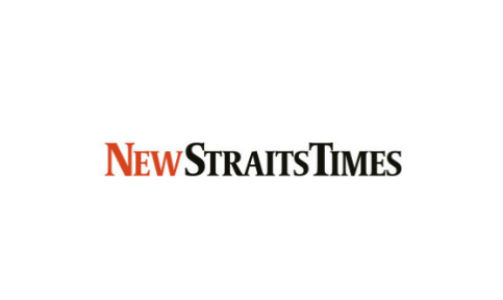 NST, October 21, 2013
By AZURA ABAS AND A. AZIM IDRIS
'HIT THE GROUND RUNNING': Winners committed to carrying out transformation plan, says Najib.
THE newly elected Umno top leadership has a heavy responsibility at hand: to make the national transformation agenda a success.
This, said Prime Minister Datuk Seri Najib Razak, who is also Umno president, was because the party was for the people and not exclusive to its members.
As such, the top leadership should be given the opportunity to steer Malaysia towards becoming an advanced nation, he said.
"We pledge to pursue our main agenda of not only strengthening this party as a political entity (and) fulfilling its own objectives, but also as a party that pushes for the national agenda of transforming Malaysia into an advanced nation.
"I believe that the leaders are committed to the task and possess the capability to do so," he said at Palm Garden Golf Club here yesterday.
Present was Deputy Prime Minister Tan Sri Muhyiddin Yassin, who is also Umno deputy president. Najib reminded the top leadership that they must hit the ground running to fulfil the trust that came with the posts.
"We need to fulfil the trust handed to us as leaders by continuing to uphold the party's struggle, as well as executing the national agenda."
The pledge and reminder came barely a day after a thrilling conclusion to the Umno election that saw the three incumbent vice-presidents retain their posts.
Najib urged party members to accept the voice of the majority, who had elected the leadership line-up.
"We have to respect the choice of leaders, (as) voted (for) by nearly 150,000 members. It is not like before, (when the choices were) made by 2,500 people. This time, 150,000 people chose the line-up."
Najib believed that those selected by the grassroots for the vice-presidency and supreme council posts would be able to help him make good the mandate entrusted by the people.
On views that the leaders chosen by the grassroots did not reflect the transformation agenda, Najib stressed that the country's transformation agenda was crucial and that it was not necessary to change the old for the new.
"It is a question of the team's ability, so give them the chance to execute the agenda."
On efforts to fortify the line-up of members in the supreme council, Najib said under Umno's constitution, he had the power to appoint extra members to the party's top decision-making body. The additional appointments of at least 10 people, he said, would reflect a stronger team.
On having only two women, namely Datuk Rosnah Abdul Rashid Shirlin and Datuk Seri Azalina Othman Said, in the supreme council, Najib said he would factor in all aspects in his decision to appoint more members. Additional reporting by Hana Naz Harun
Back