Art Immersion at The Ritz-Carlton, Kuala Lumpur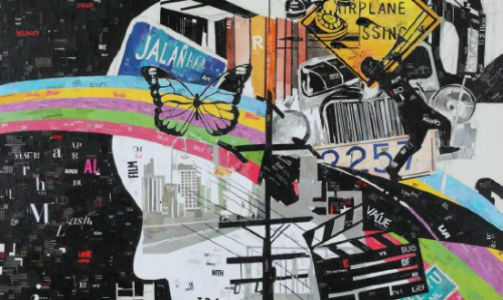 KUALA LUMPUR, March 26, 2014
To celebrate its appointment as the official hotel partner for the PRUDENTIAL MALAYSIAN EYE exhibition (March 29 – April 30, 2014), The Ritz-Carlton, Kuala Lumpur is delighted to announce the launch of its own satellite art exhibition to help promote and support emerging Malaysian artists.
Arranged along a specially created "Art Promenade" across the ground floor of the hotel, the unique exhibition will display selected PRUDENTIAL MALAYSIAN EYE artists' works for a period of three months from April 1. The show will be complemented by a special art-themed menu and cocktail selection in the hotel's Lobby Lounge, as well as an exclusive Art Stay package.
Art Exhibition
Upon arrival at the hotel, visitors will be presented with an interactive 3D map to support their tour of the artworks, including information about each piece as well as the inspiration behind it. In a break from convention, the exhibition will be open around the clock, enabling art-enthusiasts to satisfy their culture cravings at any hour. For those wishing to immerse in even more tantalising artwork, the hotel is just a short taxi ride away from Publika, the host site of the PRUDENTIAL MALAYSIAN EYE 2014.
Featured Artists
The hotel's art exhibition features a total of 17 different artworks from 8 Malaysian artists directly from the Prudential Malaysian Eye book. Artists include: Abu Bakir Idris, who portrays his inspiration on mixed media canvas as well as acrylic and dry bond canvas; Anisa Abdullah, whose pieces include the mixed media 'Side Walk' – a contemporary version of an old-school world – and "A path that never fades", a collage on canvas that embodies colour and modernism; and Cheong Tuck Wai, whose intricate piece, "The Child was Standing There", entwines acrylic, plastic, image transfer and collage on canvas.
Art Menu & Cocktails
Blending local tastes and ingredients, the specially designed art menu, curated by our Executive Chef, plays with colours the same way that artists play with the palette. These creative dishes are available at The Lobby Lounge from 10 am to 1 am, every day from April 1 to July 1. In addition, a unique menu of art-inspired cocktails – named and inspired by the various pieces in the exhibition – fuse local flavours in a seductive selection of sweet, tangy and spicy combinations. Art menu from RM 168++ per person; cocktails from RM 40++; mocktails from RM 25++.
Art Stay
Available for the duration of the hotel's exhibition, the Art Stay offers enthusiasts colourful value-added extras. In addition to overnight accommodation and breakfast for two at César's Restaurant, the package includes tasty arty treats on arrival, a three-course lunch or dinner featuring an art-inspired menu, and full access to the art exhibition. Prices start at RM 835++ per night for two for a deluxe room.
About Parallel Contemporary Art
Founded by David and Serenella Ciclitira in 2009, the Parallel Contemporary Art is a not-for-profit organization that provides a platform for emerging contemporary artists internationally. Already launched in Korea, Indonesia and Hong Kong, each 'Eye' initiative aims to foster contemporary art development and appreciation around the world. Sponsored by Prudential and in association with the Saatchi Gallery, The Prudential Malaysian Eye provides the first major opportunity for emerging and pioneer artists in the contemporary Malaysian art scene to showcase their works on both an international and local stage.
In reference to their official partnership with The Ritz-Carlton, Kuala Lumpur, Serenella said, "We have received immense support from the local art community as we uncovered Malaysia's young and emerging talents. This initiative taken by The Ritz-Carlton, Kuala Lumpur, shows that art bears no boundaries and will further aid in broadening the platform of recognition for these talented contemporary local artists."
For more information, please call +603 2142 8000 or send an email to dining_concierge@ritzcarlton.com.my.
Back