YTL Land's Midfields 2 is available for preview this weekend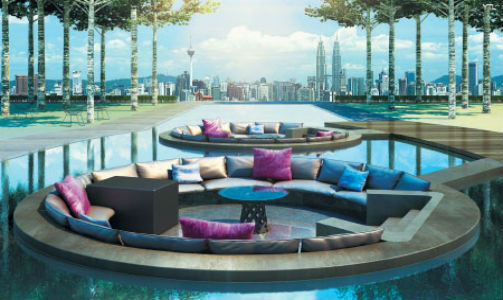 Kuala Lumpur, April 24, 2014
YTL Land & Development Berhad is holding a preview for its latest offering, Midfields 2, this weekend on 26 & 27 April 2014 at Starhill Gallery, Kuala Lumpur. The preview has received an enthusiastic response with more than 5,000 registrants.
Priced from RM499,000 for a 3-bedroom unit, Midfields 2 is the final parcel of the entire Midfields development, an upcoming address close to the pulse of the city. Standard layouts feature 3 bedrooms with 1044, 1111 and 1152 square feet, providing comfortable homes for young and growing families.
The new development draws on the success of the original Midfields, enhancing the tropical resort atmosphere with petite parks, rooftop gardens and lavish leisure amenities. Including the lush roofscape, landscaping generously covers 4.8 acres of the entire condominium.
Dato' Yeoh Seok Kian, Executive Director of YTL Land, said, "There has been tremendous interest for Midfields 2 with more than 5,000 registrants. This proves a competitively priced product in the right location is always attractive to genuine home buyers. Consumers can look to our strong track record of delivering high capital appreciation on all our properties, maximizing value for our purchasers."
From its average launch price of RM250 per square feet in 2009, the existing Midfields has appreciated more than 100%, fetching more than RM500 per square feet in the current market.
Located along the convergence of 3 major highways, Midfields 2 is only 8 minutes to Mid Valley and a few minutes drive to SMART Tunnel, shortening car rides to downtown KLCC to within 15 minutes.
The recent confirmation of the new High Speed Rail station (Kuala Lumpur to Singapore), to be completed by 2020 in Sungai Besi, further adds to the attractiveness of the Midfields 2 address.
Back