ERL keen to bid for HSR project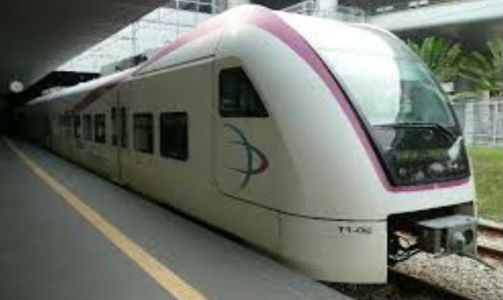 NST, April 22, 2014
By BILQIS BAHARI
SEPANG: Express Rail Link Sdn Bhd (ERL), the operator of KLIA Expres and KLIA Transit train services, will likely bid for the Kuala Lumpur-Singapore High-Speed Rail (HSR) project once its tender is out.
Its chief executive officer Noormah Mohd Nor said the company believed that it was a good candidate for the project as it had the capabilities to operate train services and the expertise in maintenance.
"This was based on ERL's proven track record of delivering projects, as well as being the only company in Malaysia to operate high-speed trains.
"Once the government or the Land Public Transport Commission (Spad) has come out with the tender, rest assured that we will be one of the keen bidders," she said after a site visit to Kuala Lumpur International Airport 2 (klia2) by Spad chairman Tan Sri Syed Hamid Albar, here, yesterday.
ERL, which is 50 per cent owned by YTL Corporation Bhd, has so far delivered on the 57km express rail link project from KL Sentral to Kuala Lumpur International Airport while its extension to klia2 was completed ahead of deadline and within budget.
"It is not as simple as running a normal train project. We already have the expertise and the maintenance is all done internally," Noormah said.
Currently, ERL has 12 train sets, of which eight are for KLIA Ekspres and the rest for KLIA Transit.
Noormah also said the company was in the final stage of discussions with several bidders from Europe and China on new train sets.
She hoped that the discussions would be wrapped up within two months, adding that it would take around 23 months for the trains to be delivered.
In terms of cost, it was still under discussions, she added.
ERL has also toyed with the idea of extending the railway lines to Seremban and Malacca to serve passengers outside of Kuala Lumpur.
The company hoped the government would consider the idea and allow it to take on the project.
Moving forward, Noormah said ERL had no plans yet to list on Bursa Malaysia but did not rule out the possibility in the future.
"As of now, we will look at how well we serve the public when the trains go to klia2, as well as the growth that they will provide to the company," she said.
KLIA Ekspres and KLIA Transit will start servicing klia2 on May 2, in line with the opening of the new airport.
Back