Frog wins award at UK's leading training and resources event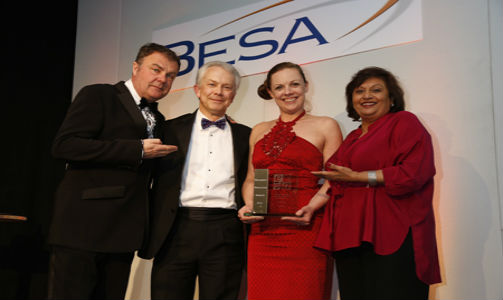 Kuala Lumpur, April 16, 2014
Halifax-based company Frog was last night awarded a prestigious Education Resources Award, in the 'Supplier of the Year: £1million to £10 million annual turnover' category.
Frog is one of the UK's leading education technology solution providers, reaching over 12 million students, teachers and parents across 14 countries.
The Education Resources Awards play a key role in identifying and rewarding effective resources, services and companies within education. The winning organisations were announced at the Education Resources Awards dinner at the National Motorcycle Museum, in front of a crowd of more than 300 educators and industry leaders.
The judges said of Frog, "Frog's tailored support approach makes its customer service second to none. Its 'how do I' portal and live online chat also means that schools can 'self-help' at a time that's right for them. Frog goes the extra mile to deliver for their school customers."
Caroline Wright, director of BESA, the education sector's trade association and organisers of the Education Resources Awards, added, "As schools are given increasing freedom to invest in products to suit the specific needs of their students, it is so important to highlight the high quality of resources such as Frog."
Gareth Davies, managing director, Frog said, "We are absolutely delighted to have received this highly acclaimed industry award. It is a testament to the hard work of the whole Frog team."
For further information on the Education Resources Awards, please visit http://www.educationresourcesawards.co.uk/
Back