Glamour takes centre stage at Starhill Gallery Fashion Week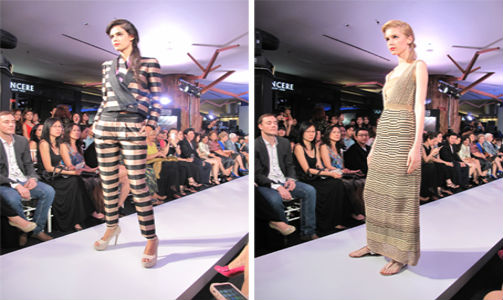 Kuala Lumpur, 8th April
A stylish affair of glitz and glamour awaited guests attending Starhill Gallery Fashion Week Spring/Summer 2014 during a three-day fashion parade which took place on Starhill Gallery's Adorn and Indulge Floors on Friday 4th April and concluded on Sunday 6th April.
The glamorous fashion event, in partnership with BluInc magazines; Glam, Icon and Marie Claire together with supporting partners Chandon and Belvedere Vodka was attended by exclusive guests of Starhill Gallery.
Some of the biggest brand names in the fashion industry took to the catwalk during the event including international designers Valentino, Kenzo, M Missoni, McQ by Alexander McQueen, RED Valentino, Khoon Hooi and creations from the designers of Debenhams.
Vice President of YTL Land & Development Bhd, Mr Joseph Yeoh, said "Starhill Gallery's portfolio of the best fashion brands is constantly growing and we are proud to be able to offer such a variety of choice and deliver exclusive experiences like Starhill Gallery Fashion Week."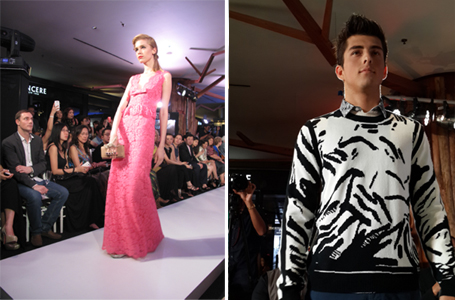 Following on from the spectacular fashion show, the lively atmosphere of the opening night was kept alive by beats from talented DJ and newcomer, DJane Geri, leaving all the fashionistas in attendance, including the likes of world famous shoe designer Dato' Jimmy Choo, and stylish Fashion Designers Khoon Hooi and Alia Bastamam and former Miss World Malaysia, Thanuja Ananthan thoroughly entertained.
Sleek silhouettes and fluorescent colours were predominant in Valentino's latest collection where simplicity merged with playfulness to create a stunning collection. California cool was the inspiration for Kenzo's spring/summer collection drawing parallels between beach life and LA architecture with its soft classic tailoring, embroidered crop tops and hand-drawn aqua motifs while sub-saharan Africa came alive in M Missoni's bright standout collection. McQ by Alexander McQueen did not disappoint with its rebellious meets effortless collection of metallic, reptile, mirrored lace and digital kaleidoscope crocodile prints. RED Valentino's trademark whimsical elegance was defined with crocheted knits, eccentric bows in icy pastels and hints of pink whilst Khoon Hooi's latest collection, inspired by 1960s model Edie Sedgwick, combined youthfulness and charm with accentuated waists, fitted blouses and monotone stripes to keep things interesting.
With a special focus this year on glamour, guests flocked to watch an exclusive hair styling demonstration from Dick Chin, Salon Director and Hair Stylist of Starhill Gallery's Dick Chin Hair Gallery as he recreated this season's catwalk hair straight from the runway. A highlight of the event, BMIC Nail Spa Salon proved extremely popular on the opening night with guests queuing to take advantage of the complimentary nail service which included a hand massage, manicure and nail art design before delighted guests were encouraged to take away a memorable souvenir photo from one of two VIP photo booths located on Starhill Gallery's Adorn and Indulge Floors. Guests received a shopping guide on entry outlining exclusive in-store offers and extended boutique opening hours until 11pm allowing them to peruse the new season's collections while enjoying unlimited complimentary candy floss, popcorn and chocolate fondue.
During the three-day event many premium participating boutiques housed in Starhill Gallery offered guests incredible discounts, in-store privileges and exclusive gifts with purchase. Among them was M Missoni who rewarded the first ten lucky guests to its boutique with an exclusive door gift to celebrate the opening night. Luxury cosmetic store Sephora also kept guests happy by treating the first 50 guests to register in store on the 4th of April with a RM100 Sephora gift voucher with the additional privilege of 10% off its Sephora Private Label.
The spectacular event upheld Starhill Gallery's status as Malaysia's luxury shopping destination with its exclusive boutiques, international designer collections and fashionable society events.
Back