'First World' and no water don't mix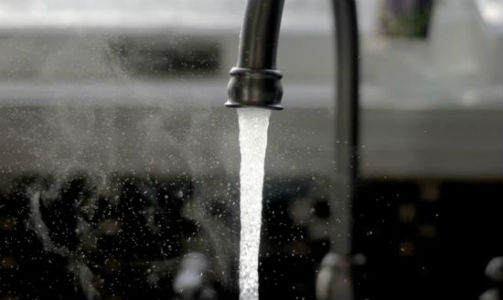 FMT News, September 3, 2013
by Syed Nadzri Syed Harun
PETALING JAYA: At the height of the water crisis that hit Malacca in 1991, then state chief minister Abdul Rahim Tamby Chik declared that although he was not responsible for the fiasco, he was accountable for it. Those were not just a play of words from the chief minister at that time. It was, I believe, quipped in a true sense of owning up to the liability as a person in a position of power, of sheer torture felt by the people in the state who had to be without proper piped water supply for months.
It was followed with a revamp of the state water management not long after that. The Durian Tunggal Dam managed by the Malacca Water Authority had dried up without warning, causing 600,000 people to suffer. And as a reporter based in Malacca, I saw how they suffered. Now 22 years on, I began to see over the weekend a reappearance of the dreadful nightmare when more than one million people in the Klang Valley had no water supply in their homes and offices because, as everyone was told, there was a diesel contamination along the supply line. Is anyone accountable? Or responsible? Please don't say the situation is unlike Malacca as it is not expected to be prolonged.
The truth is it is worse. And please have a sense of accountability or responsibility, because the incovenience, anguish and distress when taps run dry without any notification is unbearable. Just imagine if you have a family of six, including babies. You turn on the tap first thing in the morning to prepare breakfast and there is no water. And you live in a flat on the sixth floor. I saw that before in Malacca and I am seeing it again the last few days in the Klang Valley, a modern metropolis that is often said to be in the "First World" league. Pardon me? First World and no water just don't connect.
And what "world class" when we can't even have water flowing through our taps? What 'kelas dunia' when there is an image of "dried up" residents running after lorry tankers, buckets in hand? I passed by a neighbourhood restaurant in Subang Jaya early Saturday which serves delectable thosai and roti canai and what I saw was two or three of its staffers standing just outside the main door, staring blankly outwards with the entire shop in darkness probably to signify that there was no business for the day.
My greetings to them was answered with a grunt. I saw a laundry shop a few doors away that had its shutters closed although it was already past opening hours. The same with the hairdressing salon in the block. I saw a 7-Eleven store that had more customers than usual. I went inside and noticed that all of those queuing up at the cashier's counter were buying bottles of water, including a grandmother who could hardly carry two 1.5-litre bottles on her own. Not to be outdone and pushed into a state of panic, I bought myself a few bottles as well. Later that morning there was a text message on my handphone which said: "Urgent! Hari Raya Open house today cancelled. We are deeply sorry."
It must have been the water problem that led to this. And true, I heard many wedding receptions scheduled for the day were affected by the water cut. Put yourself in the shoes of the hosts. Isn't that a torture? The date had been fixed, the invitations had gone out, the bride's entourage from Kelantan were already in town. And there was not a single drop of water in the toilet. Oh my. I happened to be on the North-South Expressway and drove into the main Sungai Buloh rest area about noon on Saturday and what did I see? A place that was more crowded than usual.
There was hardly a parking space available. At first I thought it was just the holiday travel crowd, it being a Merdeka weekend. But then I noticed many of the people who came were headed for the toilets and bathrooms with towels in their hands. Some were carrying plastic containers to fill up, and mothers had wailing babies in their arms. Pitiful sight. It is most unfortunate that some people just do not bother to know the pain and hardship of going through even a day without water. They would prefer to hide behind the "unforseen" element about contamination or spillage or low pressure at the plant or whatever. And blame someone else. But after all that has happened, is anyone coming forward to say he is responsible or accountable? Or is anyone at all saying sorry?
This content is provided by FMT content provider The Malaysian Reserve