Renewing landscapes with enhanced purpose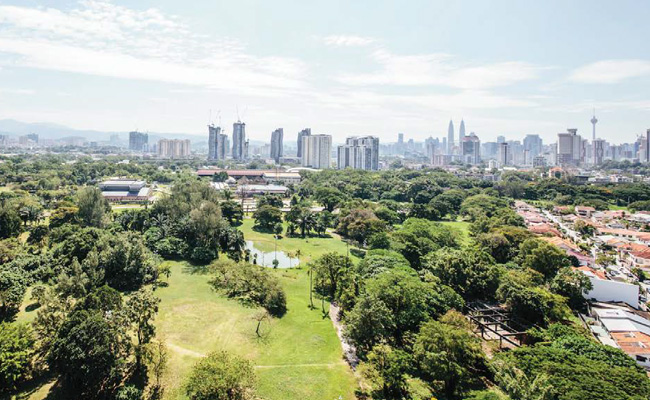 YTL Land, March 2020
YTL Land's focus on urban renewal is an integral part of its development outlook over the years, having built on a track record of transformative projects that have not just enhanced urbanscapes, but also invigorated surrounding communities with a new lease of life.
Part of that success is owed to the company's mindful approach towards rejuvenating communities, which invests much consideration in preserving their natural character, beauty and appeal.
Our primary goal is never to completely overhaul or reinvent a landscape. Instead, we aim to reinspire communities with fresh concepts, fresh purpose and fresh prospects for the future. Rather than remove and rebuild, we choose to embrace, infuse and enhance.
The experience of past endeavours has helped refine our outlook towards urban renewal, and they continue to inspire us to move forward with bolder visions for the future.
In the late 1990s, the introduction of Pantai Hillpark in Kuala Lumpur was a key catalyst for the transformation of the once-backwater Bukit Kerinchi locale. Leveraging on the site's idyllic hillside greenery and its strategic location at the confluence of Petaling Jaya and KL, the project effectively repositioned the area as a desirable new residential hub with the lure of international lifestyle standards.
Drawing a new generation of upwardly mobile buyers to the area with the appeal of distinctive Mediterranean architecture and lifestyle facilities, Pantai Hillpark ignited the spark that would ultimately raise the overall profile and quality of life offered in the bustling urban hotspot we know today.
Similarly, at a former mining site in Puchong, YTL Land saw an opportunity to bring a rare and unique residential concept to the landlocked landscape of Klang Valley. Innovatively creating a lifestyle centred around a lake, Lake Edge made exceptional waterfront living a reality within the urban confines of the greater metropolis.
Set around the vast tranquil body of water, uniquely designed modern homes at the residential enclave attracted a young generation of home seekers to its shore, with the additional allure of lush tropical surroundings satisfying modern aspirations for a serene escape from the congestion of city living.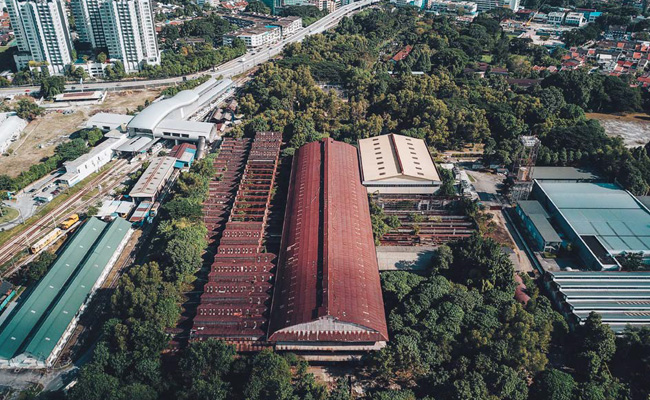 By establishing a new lifestyle benchmark, Lake Edge also raised the game in Puchong and propelled a steady influx of higher quality housing and commercial facilities that are now commonplace in the highly matured township.
It is the ongoing transformation of Sentul in Kuala Lumpur that best exemplifies YTL Land's long-standing commitment to sustainability and philosophy of urban renewal via rejuvenation, preservation and repurposing.
Once described by YTL Land managing director Dato' Yeoh Seok Kian as the company's ''most ambitious project'' in terms of size and complexity, the fruit of that ambition has already seen the once-thriving railway community retake its place as a significant and strategic location close to the heart of the capital city.
Taking over a previous initiative to modernise an aging railway town, YTL Land re-envisioned the Sentul Masterplan to embody a spirit of urban renewal, with intelligent solutions that would enable this unique and historical part of KL to retain its inherent spirit, soul and vibrancy.
Along with plans to introduce iconic towering landmarks that would reinvigorate the profile of Sentul and establish new property benchmarks in this part of the city, there was equal commitment to the preservation of the community's unique character, its treasure trove of heritage buildings and the vast expanse of its natural greenery.
Recognising the dual personalities of the vicinity, effectively divided by the existing Sentul KTM Komuter Station and its track, Sentul was artfully repositioned to offer two ways of living in the city. Sentul East would grow and enhance the more commercially vibrant segment of the community, while Sentul West embraces the serenity of verdant greens to offer an incredibly lush and wholesome environment for family-centric home seekers.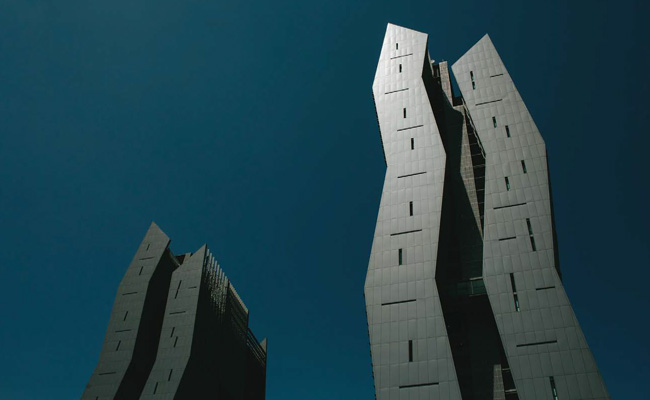 Among the first moves was to preserve a vital green lung within KL city for the community at large, hence the conversion of a 9-hole golf course in Sentul West into a private park, which YTL Land sees as greater value to the landscape. Across the divide at Sentul East, architectural landmarks such as The Capers and The Fennel have already brought a new sense of renown for the neighbourhood, while state-of-the-art office and commercial offerings continue to attract a new breed of dynamic urbanites to the area.
Gaining as much attention as the new architectural statements that energise the Sentul skyline is YTL Land's endeavour to conserve its rich railway heritage.
Approaching the preservation of heritage buildings with a mixture of awe and inspiration, our aim is to retain the allure of historical features while adding modern elements that serve fresh purpose and relevance to the future.
A network of century-old railway workshops, warehouses and colonial buildings pepper the landscape at Sentul West, a vicinity that once served as the Central Railway Workshop under British rule.
Today, a former administrative building has already been repurposed to serve as the company's primary sales office and gallery, and not far away, the transformation of an old sawmill warehouse into The KL Performing Arts Centre (KLPAC) stands as a definitive example of successful reimagination.
The ongoing transformation of Sentul Depot represents the continuation of this philosophy. The next few years will see the former engineering workshop and warehouse reshaped into a prime lifestyle destination for events and showcases in KL, modelled after famous heritage destinations such New York's Meat Packing District and Xintiandi in Shanghai.
Also underway is the revival of another century old administrative building that is poised to introduce a completely novel experience at Sentul West. When fully restored, Sentul Works will be a cutting-edge office situated within a lush park, offering a unique mix of historical prominence, modern facilities and serene natural surroundings.
Sentul remains a colourful community, rich in its own inimitable culture and heritage. As with YTL Land's urban renewal endeavours of the past, our goal is to preserve Sentul's distinct character while elevating the overall quality of life, boosting its appeal as a choice residential, work and play destination, and steering it towards a more promising future.
Again, we are not reinventing Sentul. We are reinspiring it.