YTL Comms eyes gaming sector in 5G battle cry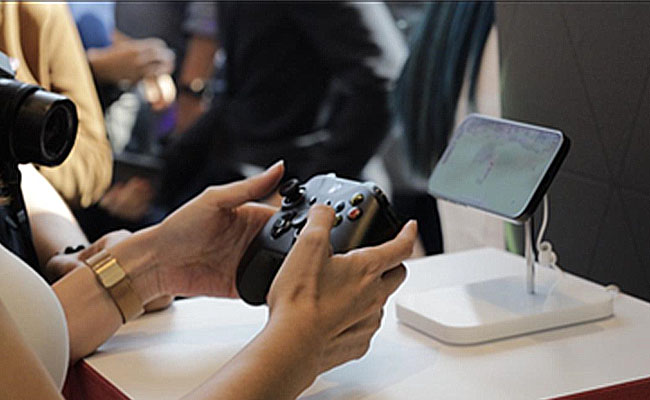 The Star, November 4, 2023
By LYDIA NATHAN
IN the ever-evolving digital landscape, it is no longer a surprise when game changers, including 5G, show up with distinctive features and capabilities that far outweigh its predecessors.
On a global perspective, YTL Communications Sdn Bhd (YTL Comms) chief executive officer Wing K. Lee says 5G offers phenomenal opportunities for subject matters like next generation manufacturing, artificial intelligence, robotics and self-driving cars.
However, he tells StarBizWeek that locally, 5G has been a major uplift in terms of a pure hygienic factor of speed.
"This is the first time we are seeing a first class performance in speed, it was like a tide that lifted," he says, adding that 4G came with its own set of concerns before this for many.
Wing says Malaysia was one of the fastest countries in the globe that rolled out 5G in an efficient manner.
Across the Asia-Pacific region, Japan and South Korea occupied the first two spots as the fastest and earliest rollout.
Malaysia wasn't far behind, when the government realised how critical it was, it acted on the rollout.
"In March 2021, the government made an announcement that 5G would be rolled out through a new entity built, which we now know as Digital Nasional Bhd. The nation went from literally having an idea or policy direction to execution in nine months," Wing says.
This was a huge accomplishment he says, as Malaysia has 70% in 5G coverage across the country, with an estimated 80% by year-end.
"This has set a gold standard and we have by far, surpassed other nations and have been the quickest to roll out 5G in Asia. The coverage has not only been extensive but also, one of the highest performing ones globally," he notes.
On what role YTL Comms Yes 5G played, Wing says within a month after the government announced the rollout plan, the company stepped in and soft-launched their own 5G rollout.
"During the Covid-19 pandemic, YTL Comms made a great impact on students and teachers. When we learnt that schools had to shut, we sourced over a million smartphones and sent them within days to students together with SIM cards for them to go online," he says.
The group also collaborated with Teach for Malaysia and began providing an online curriculum for students to supplement their learning stages which was critical at that point since no one really knew how long Covid-19 would last.
Strong backing
YTL Comms began its operations in 2010, so the group was not only fairly new but it also had a strong backing from its parent company, YTL Corp Bhd.
Having been around since 1955, this helped cement the communication arm and contributed to its success.
"One of our biggest advantages if we were to compare ourselves to other telecommunication companies is, the lack of legacies and being able to adapt and do things the way we want," he says.
Wing says in the race for 5G rollout and plans, the company did not face the legacy mindset and were not designed to do things a certain way.
"We started out with 4G. Then this gave birth to 5G. Our network was the newest and most modernised so we were free to do things internally by deciding what was best," he says.
At YTL Comms, Wing says it has become its battle cry that 5G is for all.
Today, the group has about three million subscribers and Wing anticipates it will only grow more positively in the future."With 80% coverage, that is essentially a footprint where we can win the public over from other telecommunication companies. Secondly, fibre connectivity is limited in what it can do, so the way to move forward is 5G," he says.
In line with the two factors, Yes 5G has two main products, the first being mobile, and a wireless broadband service that is aimed at homes, offices, factories and large enterprises.
"Fixed wireless access has become a huge growth opportunity for us. As Malaysia aims to become the hub for many sectors, this will further seal our potential," he says.
As for mobile, Wing says Yes 5G not only provides affordable plans but also 5G phones to go along with it.
"We have a RM58 plan that offers unlimited and uncapped 5G speed as well as calls. For those wanting less, we have a RM35 plan that provides 100GB which is still plenty," he says.
Wing says those wanting to obtain phones together with a plan can choose from Samsung, Huawei, Oppo and Xiaomi.
"We are very glad to announce that very soon Apple will be joining those renowned brands. We are still committed to offering the cheapest plans with superb quality for coverage," he says.
Strategies for growth
Wing says the gaming sector is fast becoming one of their target markets due to the sheer speed and quality that gamers need when using consoles or phones to play.
"Yes 5G collaborated with NVIDIA to deliver a top-notch gaming experience which enabled gamers to use their smartphone paired with 5G, enabling them to play anywhere and anytime," Wing says.
Another key growth strategy Wing says will be to grow its retail footprint through its Yes 5G stores and dealers in every state.
Currently, the group has five Yes Experience stores, 38 stores and kiosks nationwide except in Sarawak, and over 5,000 dealers selling Yes devices.
"We are rebuilding all of that and we are excited that more people will be able to experience what we have to offer soon enough," he says.
Wing notes Malaysia has the aptitude to go far in terms of becoming a fully digitised economy.
"With everyone embracing 5G, Malaysia will be able to leap frog into a high-earning economy that will drive us forward into the future," he adds.