Kuala Lumpur once again ranked 4th best shopping city in the world by CNN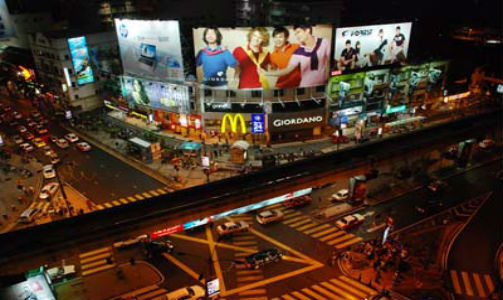 Kuala Lumpur, November 19, 2013
Kuala Lumpur was once again ranked 4th best shopping city in the world by CNN after New York, Tokyo and London and ahead of Hong Kong and Dubai.
This ranking for the second year running indicates the continuation of long-held wisdom of public-private endeavours to promote luxury retail, as well as 'shopping tourism' in the city.
In 1999, the Malaysian Government took Malaysian conglomerate YTL's recommendation and introduced duty-free to a limited range of luxury items. Last year, duty-free status was made widespread, for over 300 items, making Malaysia the most price-friendly place for luxury watches and jewellery.
From the humble Bintang Walk that YTL helped develop, the Government is now investing heavily into public infrastructure like MRT, Monorail, pedestrian link bridges and covered walkways which will dramatically transform the Bukit Bintang – KLCC shopping district.
To pinpoint which cities around the world deliver the most gratifying, enjoyable shopping experiences, CNN consulted global experts, such as fashion merchandising firm Donegar Creative Services and Marie Bergfelt, senior spokesperson for Global Blue, which publishes the Globe Shopper City Index.
The cities were judges in four areas, using a one-to-10 scoring scale for each category:
1. Getting around: Quality of public transportation, affordability and availability of cabs, transport time
2. Value: Bargain opportunities, such as sale seasons and average prices.
3. Variety: Number of available brands, range of shopping categories, quantity of upscale shops, department stores, boutique and vintage retailers and market stalls.
4. Experience: City beauty, quality of window displays and shop décor, friendliness and competence of clerks and service staff, dining and accommodation options.
Related article:
World's 12 best shopping cities
http://edition.cnn.com/2013/11/18/travel/worlds-best-shopping-cities/index.html?c=&page=0