Malaysia poised for robust recovery, says HSBC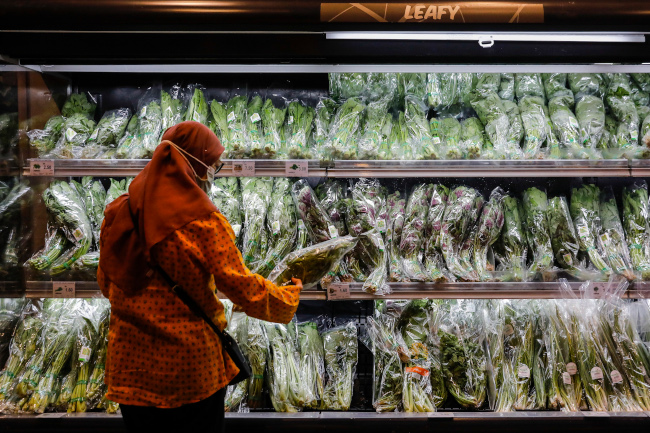 NST, April 26, 2021
Malaysia has the components in place for a robust recovery, with a credible Covid-19 vaccination plan, booming exports and sustained fiscal support, according to HSBC.
However, a high rate of new cases could portend a fourth wave of Covid-19 in the near term, the global bank cautioned.
HSBC Asean chief economist Joseph Incalcaterra said Malaysia's initial vaccination rate had been relatively slow, largely due to short-term global vaccine supply issues.
He said encouragingly, the country secured enough vaccines for the entire population and public confidence in vaccines appeared high by global standards.
He added that the deliveries are due to accelerate meaningfully in June, which should put the country on track to fully vaccinate at least half the population by year end.
"This is quicker than most regional economies, but will not prevent a deterioration of the situation in the short term. Policymakers and residents will likely remain cautious, weighing on the recovery for now," Incalcaterra said in a report on Friday.
He said there is now less room for monerary policy easing by fiscal policy remains expansionary. Price dynamics in the coming months will mirror developed markets and headline inflation is set to bounce back due to base effects and energy prices, he added.
Incalcaterra said Bank Negara Malaysia can look through this volatility but the window for further easing has likely closed, even if growth may undershoot the official six to 7.5 per cent forcast this year compared with HSBC's forecast of 5.7 per cent.
"Fortunately, the fiscal stance for 2021 is expansionary. Investors will, however, focus on fiscal consolidation plans next year, even if the general election -- to be held as soon as Covid-19 risks subside -- could complicate matters.
"Election results may also alter infrastructure plans, but history suggests that broader economic policies are unlikely to change much."
Incalcaterra said the outlook for the manufacturing sector and the trade balance is bright.
He said Malaysia will likely see sustained growth in electronics shipments in the coming months, driven in part by the country's large automotive chip industry, with a record backlog, while both palm oil and liquefied natural gas export volumes are likely to pick up as supply increases.
Despite a drop in foreign direct investment (FDI) inflows last year, manufacturing investment approvals expanded on top of a high base, and Malaysia is gaining fresh FDI in higher value-added chip production.
"Unfortunately the broader private investment outlook is subdued, with services investment approvals plummeting last year," he added.
Back