YTL Corporation - A longer-term growth story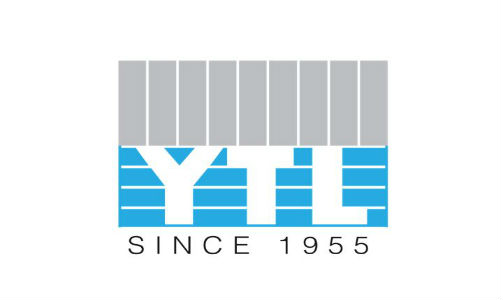 KLSE Investor, April 24, 2015
Target RM2.34 (Stock Rating: ADD)
During the Invest Malaysia conference, YTL Corp shared with investors its longer-term strategy for growth. Although there were no major surprises, we concluded that domestic ventures driven by the private sector are the likely anchors for the company's outlook over the next 1-2 years. The discussions support our belief that the HSR story remains relevant. YTL Corp reiterated that it remains fairly competitive if the rollout of the project follows the private sector model but did not provide any timeline. We were encouraged that the dividend angle is sustainable. We maintain our Add call, EPS forecasts as well as our target price, which is based on a 20% RNAV discount. Newsflow and progress on the HSR project is the key catalyst.
What Happened
Group MD Tan Sri Dr. Francis Yeoh presented to over 40 analysts and fund managers during the large track session at the Invest Malaysia conference. Key points 1) Tan Sri foresees a shift of more private sector participation regionally and domestically. 2) Domestically, he believes YTL Corp is able to capitalise on this trend. 3) There are still huge opportunities to grow its infrastructure segment and expand its Express Rail Link (ERL) expertise to the development of the KL-Singapore high speed rail (HSR). 4) YTL Corp's past M&A moves are now bearing fruit, with the current overall corporate structure more aligned with shareholders' expectations of sustainable dividends. 5) There were no detailed discussions or questions on YTL Power's prospects of IPP renewal.
What We Think
YTL Corp's unchanged strategy to pursue the KL-Singapore HSR project on a private-sector funding model is highly encouraging, considering the lack of visibility from the authorities on the timeline for the implementation of the KL-Singapore HSR. Tan Sri argued that YTL Corp's ERL concession has proven to be a big success and is a good benchmark for the group's cost competitiveness for other major rail jobs i.e. the ERL extension and HSR. This was no surprise, given YTL's RM35m cost/km for the ERL, which translates into an estimated total cost of the HSR that is about half of the widely reported cost of RM30bn-40bn. Tan Sri's reassurance that the higher dividend in FY14 is sustainable supports YTL's attractive dividend yield of 6%, which is the highest among the major contractors under our coverage.
What You Should Do
Accumulate. A likely pick-up in the progress of the HSR in 2H15, following the tabling of the 11th Malaysia Plan (11MP) in May, could catalyse the stock.
Back