The launch of YTL Hotels Kasara Niseko Village Townhouse & new shopping and dining concepts in Niseko Village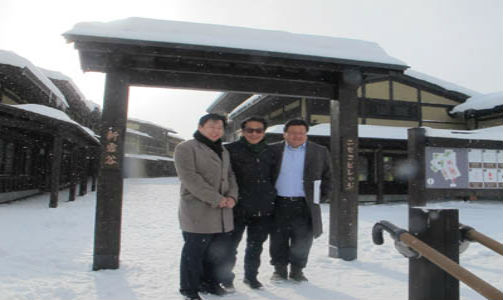 Kuala Lumpur, December 8, 2014
Part of the four ski resorts that flank Mount Annupuri and form the collective Niseko United, Niseko Village is enhanced with YTL Hotels' newest development, the Kasara Niseko Village Townhouse, as well as new dining and retail experiences within the heart of Niseko Village this season. The new development embodies authentic Japanese charm with contemporary elegance in the heart of the award-winning Niseko Village.
Niseko is rapidly gaining a reputation for its year-round offering. Famed for its soft powder and with a reputation among the locals as a great night-skiing spot, YTL Hotels' Niseko Village also recently won an award for 'World's Best Ski Resort' in Japan at the World Ski Awards 2014 for the second consecutive year. As the year draws to a close, avid skiers, snowboarders and snow-enthusiasts gear up to celebrate the arrival of white season at Japan's powder mecca– Niseko Village, Hokkaido.
To celebrate the launch, YTL Hotels held a grand celebration in Niseko Village where legendary jazz musician Freddy Cole performed with his Quartet, enthralling guests with his soulful voice. Also present were YTL Corporation Berhad Managing Director Tan Sri (Dr) Francis Yeoh, Executive Director of YTL Hotels Dato' Mark Yeoh and Vice President of YTL Hotels & Properties, Joseph Yeoh.
Officially launched last weekend, the Kasara Niseko Village Townhouse represents the maiden offering of Kasara, promising authentic and unforgettable experiences in exotic locations across the globe. Each townhouse embraces shibumi and its principles, crafted with a sense of calm and a touch of richness, through contemporary furnishings that bring an undercurrent of glamour and warmth. A traditional tatami room, shoji screens, lush fur throws and natural materials in gentle hues of greys, taupes and browns bring these to life.
The townhouses are further complemented by contemporary shopping and dining concepts, located just moments from Niseko Village's award-winning hotels, residences and lifts. The village is inspired by traditional Japanese machiya architecture with its unmistakable sliding screens, wooden lattice façades and walkways lit by lanterns. Here, locally sourced world-class cuisine at Yang Shu Ten, après ski drinks and Hokkaido seafood at Crab Shack, and live entertainment and Southeast Asian tapas at Two Sticks come together to enhance Niseko Village's experience. The Lookout Café offers the perfect re-charge venue with superb views while Goshiki restaurant with its fantastic mountain views features international and Japanese fusion cuisine using fresh local seafood and seasonal Hokkaido produce.
With ski-in, ski-out facilities, the mountain is immediately accessible, and The Green Leaf Base Camp offers snow sports services for every level of skier; from lift passes, ski and snowboard equipment rental, to lessons and activities such as Snowmobile Adventures, First Tracks Cat Skiing and Snow Rafting.
Kasara Niseko Village Townhouse is the ultimate place for skiers and discerning world travellers. Inspired by the Japanese saying, ichi-go ichi-e, which signifies that every moment is singular and unique, every encounter at Kasara is just timeless.
Kasara Niseko Village Townhouse residences are available for bookings for the winter season and will also be available for exclusive preview and immediate ownership. For further information, please visit http://www.kasara.com/nisekovillage/index.html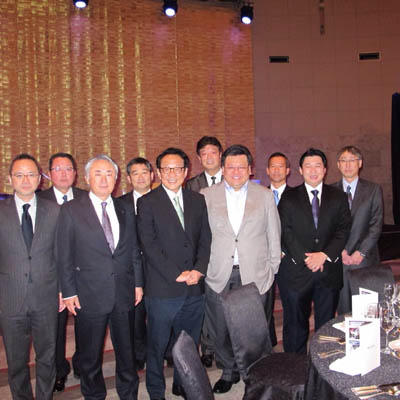 THE LAUNCH OF KASARA NISEKO VILLAGE TOWNHOUSE & NEW SHOPPING AND DINING CONCEPTS IN THE VILLAGE
DATE: DECEMBER 5, 2014 AT 6PM
VENUE: HILTON NISEKO VILLAGE BALLROOM
Speech by Tan Sri (Dr) Francis Yeoh
Good evening ladies and gentlemen
Friends from the media
A very warm welcome to Niseko Village and it is good to see all of you here. And for all of you who flew in from all over the world to join us, welcome to Japan!
Thank you for making the time to be with us this evening for the official launch of Kasara Niseko Village Townhouse as well as the new shopping and contemporary dining concepts here in Niseko Village.
Japan always has a special place in YTL's heart. Back in 1996, YTL Corporation was the first non-Japanese Asian company to be listed on the Tokyo Stock Exchange. Through our Starhill Global REIT we still own some strategic properties in Tokyo. We have great confidence in Japan and our investments are testaments. Today, we are a proud owner of Niseko Village, part of Niseko United which won Best Ski Resort in Japan at the World Ski Awards 2014 just two weeks ago in Austria.
In the past, travellers looked to the West when they think of skiing or ski resorts. They talk about St Moritz, holiday in Aspen or buy a ski lodge in Whistler. Today, Asians are the biggest emerging group of skiers and everyone is talking about Asian ski destinations in Japan and South Korea. Niseko Village has some of the best snow in the world and the best ski slopes comparable with the famous ski resorts of the West. YTL is building on these natural blessings to holistically transform Niseko Village into the most-sought-after ski resort in Asia over the next 10 to 15 years. With the amazing people, culture and cuisine of Japan, I am most certain that Niseko Village will be ranked, in no time, amongst the world's best ski resorts, loved by travellers from Asia and around the world.
Over the past ten years, Niseko has evolved into Asia's top winter destination through strong word of mouth and much media publicity. The best kept secret of Japan is no longer. Local and global winter enthusiasts travel to Niseko Village annually to experience the powder snow and explore not just the groomed runs, but also the back bowls of the mountain resort. Our internationally-acclaimed powder snow, unparalleled skiing conditions with seamless ski-in ski-out integration and our award-winning hotels have kept Niseko regularly rated as one of the top ski destinations in the world.
It is exciting for us to push Niseko Village to even greater heights with the unveiling of the new Kasara Niseko Village Townhouse and new après ski experiences available right in the heart of Niseko Village.
Kasara, YTL Hotels' first unique luxury collection of hotels and resorts, was launched in July of this year. The brand promises an experience of luxury, authenticity and timelessness to today's discerning travellers. Each destination – be it alpine, rainforest or beach – becomes the inspiration driving the design of the property and its experiences. At Kasara, local influences, culture and traditions are interwoven with contemporary luxuries to create compelling, standout experiences that resonate with the locality. A harmonious balance of style and substance.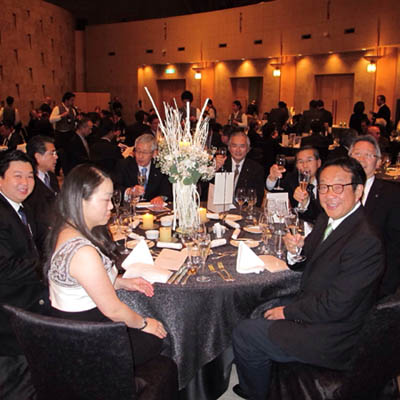 The first Kasara property to be launched is right here in Niseko Village. The Kasara Niseko Village Townhouse is a one-of-its-kind collection of townhouses that embody authentic Japanese charm with contemporary living elegance in the heart of Niseko Village. Staying true to the Kasara brand essence, each townhouse is designed in the traditional Japanese style of architecture "machiya". This is a first-ever in the whole of Niseko. Each fully-furnished three-bedroom luxury residence is perfect for a family, with bespoke interior that captures key Japanese design principles with a sense of calm and a touch of richness through contemporary furnishings and traditional finishes. YTL Hotels' dedicated concierge services and priority privileges will reward townhouse residents with personal touches throughout their stay.
Beyond booking them for short term stays, these townhouses could also be purchased as freehold ski homes for private ownership or as long term investments. These are the first residences for sale in Niseko Village with no restrictions on foreigners wanting to own a precious piece of the mountain resort. The first phase of the development is completed with eight townhouses welcoming guests this winter, while the rest will be developed in phases over the next few years. With YTL planning to develop more residences and enhance its hospitality offerings in Niseko Village in the next decade, the privilege of owning Niseko Village's first ski homes now is truly rare and sought-after.
Adding vibrancy and energy to the destination is the village – the brand new and exciting retail, food and beverage development just moments away from our hotels, townhouses and ski lifts. Its slope side location allows for seamless ski-in ski-out access between mountain adventures and indoor diversions. Also inspired by traditional Japanese "machiya" architecture, the village warmly invites guests to take leisurely strolls or click off their skis to enjoy a host of carefully-curated entertainment, shopping, dining, and après ski experiences, adding a sophisticated pulse to the village community. Visitors can indulge in shopping designer luxuries and local art works to enjoying afternoon teas, sumptuous dinners and after-dinner cocktails.
With the timeless appeal of the much-loved Japanese culture and traditions, we are certain that Niseko Village will now be a bigger draw for new audiences from farther afield while exciting and retaining our loyal visitors.
And last but not least, what is a celebration without amazing entertainment! We have specially flown in from the United States, the Freddy Cole Quartet! As you might already know, Freddy is an international jazz singer and pianist, whose recording career has spanned over fifty years. He is the leader of the Freddy Cole Quartet, which regularly tours the world. He is also the brother of the late Nat King Cole. He gave us an outstanding performance at the launch of The Majestic Hotel in Kuala Lumpur two years ago and we are truly delighted to have him perform for us again.
On that note, I would like to thank you once again for sharing this very special occasion with us in Niseko Village. And for those who are staying with us, have a great time and I hope you bring home with you an unforgettable Niseko Village experience.
Have a wonderful evening. Thank you and God bless.
Back