UOB: Surprising Strength In Orchard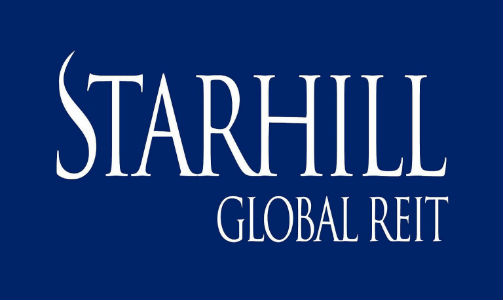 UOB Kay Hian, July 31, 2014
Starhill Global REIT
BUY
Target: S$0.93
RESULTS
Results in line. Starhill Global REIT (Starhill) reported 2Q14 DPU of 1.25 cents, (+5.0% yoy, +0.8% qoq), in line with our expectations, with 1H14 DPU of 2.49 cents representing 49.8% of our 2014 estimate.
Revenue dipped 1.4% yoy as positive rental reversions in Singapore were offset by currency weakness in Australia, Malaysia and Japan as well as a slower performance in Chengdu (where NPI fell 36% yoy). NPI increased 0.2% yoy and distributable income rose 5.0% yoy due to lower tax expenses and straight-lining of Malaysia's property income. Portfolio occupancy remained strong at 99.6% (1Q14:99.4%).
IMPACT
Surprising strength in Orchard as footfalls in Wisma Atria were up 6.8% yoy and 5.2% qoq, while tenant sales were unchanged yoy, improving from a 3% yoy dip in 1Q14. Ongoing tenant remixing in Wisma Atria transformed Level 1 into a high-street fashion cluster, with a notable increase in footfalls, contributing to a 12% positive rental reversion for retail leases committed in 2Q14. We also understand from management that while slower spending due to the dip in Chinese tourists is impacting retail sales, stronger spending from regional tourists (Indonesia and Thailand) is helping to mitigate the shortfall.
Office portfolio enjoyed 18% rental reversions with committed occupancy of 100%. We anticipate Starhill's office portfolio will continue to enjoy positive reversions for the rest of 2014.
A$10m AEI for Plaza Arcade was submitted for development approval to the City of Perth, with conversion of 9,000sf of upper-floor space for retail use and renovations of the shop façade facing Murray Street to accommodate anchor tenants in Phase 1. Works are expected to commence in 2015, with full income contribution by 2016.
Some 100,000sf of unutilised GFA for Wisma Atria could be unlocked if plans to link Wisma Atria to the upcoming Orchard MRT (Thomson Line) can be realised.
Acquisitions likely from Australia and Malaysia in key gateway cities, together with properties in the Orchard belt. Starhill has a debt headroom of about S$500m for acquisitions from its current gearing of 29.4% (1Q14: 29.6%) assuming a target gearing of 40%.
Anticipate further rental growth from Australia with the rental review for David Jones in Aug 14 (+6.1% reversion).
RECOMMENDATION
Maintain BUY and target price of S$0.93, based on the dividend discount model (required rate of return: 7.0%, terminal growth: 1.8%).
Back