OCBC: YTL's Starhill Global REIT Portfolio Strengthens Again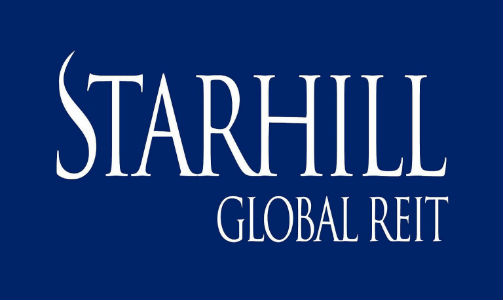 OCBC, August 11, 2014
STARHILL GLOBAL REIT
BUY
Fair Value: S$0.90
• 2Q14 DPU at 1.25 S cents
• 12.3%-17.9% reversions achieved
• Asset enhancement works ahead
2Q14 results within view
Starhill Global REIT (SGREIT) reported 2Q14 NPI of S$39.2m and distributable income of S$26.9m, up 0.2% and 5.0% YoY respectively. DPU also grew by 5.0% to 1.25 S cents. For 1H14, DPU amounted to 2.49 S cents, representing a growth of 5.1%. This is consistent with our expectations as the half-year DPU formed 48.5% of our FY14 distribution projection.
Positive set of operating metrics
SGREIT's Singapore portfolio continued to perform well, with NPI up 5.5% YoY on the back of higher secured rentals for both the retail and office units. Specifically, the retail segment at Wisma Atria achieved a positive rental reversion of 12.3% (1Q: 8.9%), while the office units enjoyed a 17.9% rental uplift (1Q: 11.7%). We understand that tenant sales were stable YoY despite the high base in 2Q13, and that shopper traffic improved 6.8% over the year. This is stronger than the operating metrics registered at the some of the other local retail REITs, which have seen some weakness in their tenant sales and footfall. For the quarter, Wisma Atria retail sales efficiency stood at S$131 psf, as compared to S$130 in 1Q. Portfolio occupancy, on the other hand, inched up by 0.2ppt to 99.6%. As a result of the strong performance at the Singapore portfolio, the weaker overseas contribution due to declining revenue from Renhe Spring Zongbei in China, loss of income from Japan property divestment and unfavourable forex movements was substantially alleviated.
Maintain BUY
Looking forward, management remains positive on its outlook and will continue to optimize its portfolio while seeking investment opportunities. SGREIT updated that the development approval for the proposed Phase 1 asset enhancement of Plaza Arcade in Australia have been submitted, with work expected to commence in 4Q14-1Q15. Management also raised the possibility of unlocking ~100,000sqft unutilised GFA at Wisma Atria and is currently with various stakeholders to evaluate this. We remain positive on SGREIT's growth potential and strong financial position. Maintain BUY and S$0.90 fair value on SGREIT.
Back