Iconic Shook! restaurant by YTL's Starhill Gallery bestowed Gold Award by Kuala Lumpur Mayor's Tourism Awards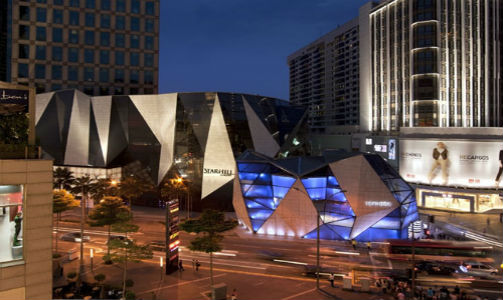 Kuala Lumpur, June 20, 2014
Starhill Gallery's iconic Shook! restaurant receives prestigious award in the 'Home Grown' Restaurant category

Shook! restaurant at Starhill Gallery has been honoured by the esteemed Kuala Lumpur Mayor's Tourism Awards 2014 which recognises local establishments and individuals who have strived and achieved to promote Kuala Lumpur as an international tourist destination.

The award ceremony was held on the 19th June at the Shangri-La Hotel in Kuala Lumpur.

Awarded for its creative cooking and culinary excellence, the sophisticated Shook!, which is considered one of the luxury retail mall's most popular restaurants was praised for enhancing the reputation of Kuala Lumpur as a culinary destination of choice.

Shook! was awarded the Gold Award in the Home Grown category which is given to restaurants considered wholly Malaysian owned, serving local fare on their menus and with a service, atmosphere and décor that reflects the best of Malaysia.

"Starhill Gallery has long supported the development of Kuala Lumpur's growing tourism industry so we are delighted that Shook!, has been acknowledged by Kuala Lumpur's Mayor's Tourism Award, an industry accolade that we value highly." said Jeremiah Tan, Executive Director of Autodome Sdn Bhd, subsidiary of YTL Hotels & Property Sdn Bhd.

"Shook's! exciting restaurant concept was the first of its kind in Malaysia redefining Malaysia's wealth of delicious multi-cultural cuisine. The international offerings available at Shook! are tribute to the vibrant and multifaceted appeal of Malaysia's cosmopolitan capital and old world charm."

The global village at Starhill Gallery is home to eleven multi-ethnic world class restaurants and it's not the first time that Feast Village has received award recognition. Just recently the renowned Pak Loh Chiu Chow was awarded 'Restaurant of the Year' by Hospitality Asia Platinum Awards 2013-2015 for its authentic teochew cuisine.

In 2012, Kuala Lumpur attracted a phenomenal 13.3 million tourists ranking Kuala Lumpur as the 6th Most Visited City in the World by Euromonitor International's Top City Destinations. The Kuala Lumpur Mayor's Tourism Awards 2014 is designed to identify and reward the crème-de-la-crème of the business industry, celebrating those who have contributed to making Kuala Lumpur a world preferred tourist destination.
Back