It pays to be a long-term investor of YTL Corp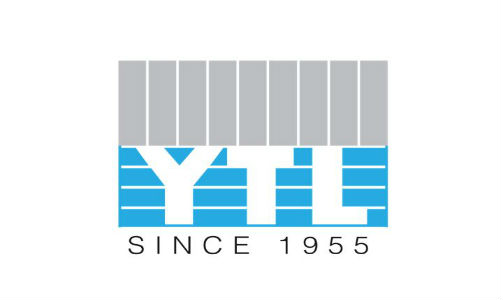 The Edge Malaysia, November 11, 2013
By Ben Shane Lim
YTL Corp Bhd may be perceived as a boring stock but long-term investors of the conglomerate had been handsomely rewarded over the past 10 years.
With a total return of 285% over 10 years, from Jan 2, 2003 to Jan 2, 2013, the conservative conglomerate proves that one can quietly go about its business and still produce good returns for the shareholders, without indulging in fancy corporate exercises or earth-shattering mergers and acquisitions.
YTL Corp is about consistency and predictability. There certainly are conglomerates that fare better in terms of total shareholders' returns but most are subject to the cyclical nature of their businesses. In YTL Corp's case however' it's all about acquiring the right assets with steady cash flow against carefully measured risks. (See table)
• A person who purchased 15, 000 YTL Corp shares 10 years on on Jan 2, 2003, priced at RM3.16 each, or total cost of RM47,400 will end up with 87,040 YTL Corp shares 10 years on, on Jan 2, 2013, priced at RM1.84 each, or a total value of RM160,154, and RM17,645 in total cash dividends, but that's not all...
• YTL Corp also offered to shareholders YTL Power shares and warrants at discounted prices under the restricted offer for sale (ROS) exercise in 2006, 2007 and 2012. Under the ROS, YTL Corp shareholders would have subscribed for a total of 2,667 YTL Power shares at RM1 each or a cost of RM2,667, and 5,803 YTL Power warrants at 20 sen or a cost of RM1,161.
• The paper gain would be RM1,600 on the YTL Power shares as at Jan 2, 2013, and RM1,363 on the YTL Power warrants. The YTL Power shares also produced cash dividends of RM1,594 and share dividends of 132.3 units worth RM212.
• In total, the YTL Corp investor gained RM135,168 or 285% over the 10 years.
YTL Corp's Dividend Track Record Over The Last 10 Years
| | | | |
| --- | --- | --- | --- |
| YEAR | YTL CORP SHARES | DIVIDENDS, ETC | PAYMENT DATE |
| 2003 | 15,000 | 15% or 7.5 sen first final dividend = RM1,125 | Jan 9, 2004 |
| 2004 | +1,000 shares | 1:15 share dividend = 1,000 shares | Jan 10, 2005 |
| 2005 | 16,000 | 15% or 7.5 sen first final dividend = RM1,200 | Feb 4, 2005 |
| 2005 | 16,000 | 15% or 7.5 sen first final dividend = RM1,200 | Jan 6, 2006 |
| 2006 | 16,000 | 15% or 7.5 sen interim first dividend = RM1,200 | Dec 4, 2006 |
| 2006 | 16,000 | 15% or 7.5 sen first final dividend = RM1,200 | Jan 5, 2007 |
| 2006 | 16,000 | ROS of 1 YTL Power: 10 YTL Corp shares at RM1 each = 1,600 YTL Power shares at a cost of RM1,600 | Dec 11, 2006 |
| 2007 | 16,000 | 15% or 7.5 sen second interim dividend = RM1,200 | April 18, 2007 |
| 2007 | 16,000 | 15% or 7.5 sen interim dividend = RM1,200 | June 25, 2007 |
| 2007 | 16,000 | 5% or 2.5 sen final dividend = RM400 | Dec 31, 2007 |
| | | | |
| --- | --- | --- | --- |
| 2007 | 16,000 | ROS of 1 YTL Power: 15 YTL Corp shares at RM1 each = 1,067 YTL Power shares at a cost of RM1,067 | Dec 14, 2007 |
| 2008 | 16,000 | 15% or 7.5 sen second interim dividend = RM1,200 | March 24, 2008 |
| 2008 | 16,000 | 15% or 7.5 sen second interim dividend = RM1,200 | June 24, 2008 |
| 2008 | 16,000 | 5% or 2.5 sen final dividend = RM400 | Dec 26, 2008 |
| 2009 | + 320 shares | Share dividend 1:50 = 320 shares | Sept 9, 2009 |
| 2009 | 16,320 | 15% or 7.5 sen first and final dividend = RM1,224 | Dec 24, 2009 |
| 2010 | 16,320 | 20% or 10 sen first and final dividend = RM1,632 | Dec 23, 2010 |
| 2011 | 16,320 x 5 | Subdivision of each 50 sen share to five shares of 10 sen par | April 28, 2011 |
| 2011 | 81,600 | 20% or 2 sen interim dividend = RM1,632 | Nov 24, 2011 |
| 2012 | 81,600 | 20% or 2 sen interim dividend = RM1,632 | June 27, 2012 |
| 2012 | + 5,440 | Share dividend 1:15 = 5,440 shares | June 28, 2012 |
| 2012 | 87,040 | ROS of 1 YTL Power warrant: 15 YTL Corp shares at 20sen each = 5,803 YTL Power warrants at a cost of RM1,161 | Oct 2, 2012 |
Note: ROS = Restricted offer for sale; dividends returns before tax
Back