YTL raises stake in Starhill Global Reit with CPU conversion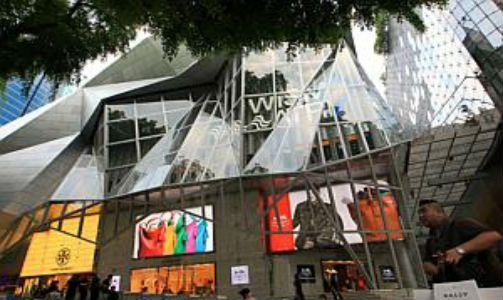 Business Times, July 7, 2013
BY MINDY TAN
INCREASED INVESTMENT
YTL's stake in Starhill, whose portfolio includes Wisma Atria, rose to 36.27% with the conversion.
YTL Corporation Berhad has executed the conversion of its convertible preferred units (CPU) in Starhill Global Reit, raising its stake from 29.38 per cent to 36.27 per cent.
This follows YTL Corporation and its subsidiary's conversion of 152.7 million CPUs into 210.2 million new units of Starhill Global Reit, and increases Starhill Global Reit's issued units by 10.8 per cent to 2.2 billion units.
The pro forma effect of the conversion, assuming it took place on Dec 31, last year, is that the net asset value per unit will decrease from $0.97 to $0.87.
The dilution to FY 2012's distribution per unit will be approximately 1.1 per cent, assuming the conversion took place on Jan 1, 2012.
Francis Yeoh Sock Ping, managing director of the YTL Group, said: "We are extremely pleased to have raised our core holdings in Starhill Global Reit via the conversion of the CPUs."
"This increased investment demonstrates our confidence in the quality of Starhill Global Reit's assets and reinforces YTL's strong ongoing commitment to our sponsorship role in the trust," he said.
"The remaining CPUs after the conversion present a continuing avenue for the YTL Group to further increase its stake in the future," Dr Yeoh added.
Starhill Global Reit had in June 2010 issued 173.1 million CPUs to YTL Group as part of the consideration for its acquisition of two Malaysian properties - Starhill Gallery and Lot 10 Property.
The CPUs were convertible at the price of $0.7266 per unit in Starhill Global Reit, which was at a 30 per cent premium over the volume weighted average price of the units over the last five trading days immediately prior to the date of issuance of the CPUs.
Starhill Global Reit yesterday fell half a cent, to end trading at 85.5 cents.
Back