Three of KL's Top 20 Restaurants listed by CNN Travel housed in YTL Properties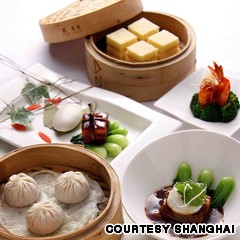 CNN, August 13, 2013
 
By Joyceline Tully
 
CNN recently listed Kuala Lumpur as the 4th best shopping destination in the world after New York, London and Tokyo. Kuala Lumpur was also ranked as the second best retail shopping destination in Asia Pacific, according to the Globe Shopper Index, cementing its position as a shopping paradise. Shopping and dining seems to take centre stage as seen by the multitude of malls and eateries sprouting all around Malaysia's capital city.
Three of the Kuala Lumpur's Top 20 Restaurants listed by CNN Travel are housed in YTL Properties in the city Centre. Shanghai Restaurant in JW Marriott, Enak in Starhill Gallery and Kim Lian Kee in Lot 10 Hutong are a must-try for a satiating culinary experience.
 
From street snacks to posh plates at the city's best-dressed tables, variety is the key in multi-cultural KL.
 
Kuala Lumpur may be better known for its nightmarish traffic and soaring humidity, but things are heating up on the culinary front, as well.
 
Fancy masala thosai for breakfast, dim sum for lunch, sticky date pudding with homemade vanilla ice cream for tea, followed by coq au vin or beef rendang for dinner?
 
Here's our top 20 list.
 
1. Cilantro
Probably the top fine dining restaurant in Kuala Lumpur. Chef Takashi Kimura dishes up sleek modern French cuisine laced with Japanese influences.
 
Think grain-fed lamb rack with houba miso and unagi paired with foie gras.
 
Purely French staples are given a deft contemporary twist, such as the steak tartar with a sunny quail's yolk and wafer-thin parmesan crisp.
 
The degustation menu lets you sample his signatures for just 220 ringgit for three courses, a definite steal given the top quality of the cuisine.
 
Micasa All Suite Hotel, 368B Jalan Tun Razak, Kuala Lumpur; +60 3 2179 8082; open noon.–2 p.m. (Friday only); 6 p.m.–10:30 p.m. (Monday–Saturday); www.cilantrokl.com
 
2. Shanghai
Kuala Lumpur may be better known for its Cantonese food, but Shanghai dishes up tasty and refined Shanghainese dishes.
 
The specialty here is the braised pork belly in a rich savory sauce, best enjoyed with plenty of rice to mop up the sauce.
 
Another great dish is the siew long bao, or steamed pork dumpling that are filled with piping hot broth and tender minced pork.
 
Highlights on the dessert menu include the Shanghai layer cake and glutinous rice balls.
 
1/F JW Marriott Kuala Lumpur, 183 Jalan Bukit Bintang, Kuala Lumpur; +60 3 2719 8288; open noon-2:30 p.m. (Monday-Saturday) and 10:30 a.m.–2:30 p.m. (Sunday and public holidays); 6:30 p.m.–10.30 p.m. (Monday–Sunday)
 
3. Bijan
One of the few upmarket Malay dining restaurants in town, and a very charming one too.
 
You can sit outside amid the green and try traditional Malay favorites such as rendang and ayam percik (barbecued chicken).
 
It has a pretty decent wine list too.
 
Bijan is popular so reservations are recommended.
 
3 Jalan Ceylon, Kuala Lumpur; +60 3 2031 3575; open daily, 4:30 p.m.-11 p.m.; www.bijanrestaurant.com 
4. Enak
Enak is another upscale Malay eatery, this one in the very posh Starhill Gallery.

Diners can try home-style Malay dishes, many based on recipes handed down through the generations in owner Sherena Razaly's family.

The presentation may be modern, but the flavors are all traditional in signatures such as sambal tumis udang (fried chilli prawns) and ayam goreng lengkuas (fried chicken with blue ginger).

LG2, Feast Floor, Starhill Gallery, 181 Jalan Bukit Bintang, Kuala Lumpur; +60 3 2141 8973; open daily, noon-1 a.m.; www.enakkl.com

5. La Vie En Rose
Opened in December last year, life is indeed rosy at this chic French restaurant that's housed in a gorgeous restored bungalow.

Helmed by veteran French chef Jean Michel Fraisse, the menu is a hit parade of popular French dishes such as duck confit, pan-fried foie gras, coq au vin and côte de boeuf, all given a sleek modern twist and beautifully executed.

There is also an al fresco bar area that's perfect for sundowners or pre-dinner aperitifs, complete with unrivalled views of the KL Tower.

39 Jalan Raja Chulan, Kuala Lumpur; +60 3 2078 3883; open Tuesday-Sunday, noon-2:30 p.m. and 6:30 p.m.–10:30 p.m.

6. Garibaldi
This is the KL outpost of the popular Italian fine dining restaurant run by Chef Roberto Galetti in Singapore and, happily, it lives up to the high standards he set.

The KL kitchen is headed by Chef Giuliano Berta, who dishes up Italian staples that are simply delizioso.

The homemade pasta is especially excellent -– try the pappardelle with wild venison or the squid ink ravioli filled with fresh crab meat.

As expected, they have a very decent list of Italian wines to go with your meal.

Lot G10 & G22, Bangsar Village I, Jalan Telawi Satu, Bangsar Baru, Kuala Lumpur; +60 3 2282 3456; open daily, noon-2:30 p.m. and 6:30 p.m.–10:30 p.m.; www.garibaldi.com.my

7. Oriental Pavilion
It's housed in a suburban shopping mall, and on some nights, it plays host to wedding banquets.

But the food at this mid-market Cantonese establishment is decidedly good, which is why it's packed on most days, especially the weekends.

Regulars come for its dim sum and excellent roasted meats, especially the char siew (barbecued pork) and siew yoke (roasted pork) with crisp, moreish crackling.

1/F, Jaya 33, Jalan Semangat, Section 13, Petaling Jaya; +60 3 7956 9288; open daily, 11 a.m.–3 p.m. (from 10 a.m. on Sunday) and 6 p.m.–11 p.m.; www.orientalrestaurants.com.my

8. Fukuya
Manicured gardens, a minimalist decor and delicious Japanese cuisine combine to make Fukuya a Zen-like sanctuary.

It's a particularly welcome stop amidst the mad bustle of Kuala Lumpur's city centre. Fukuya also has several semi-private rooms that look out onto the gardens, making it very popular for private dinners and corporate dos.

Artfully presented multi-course kaiseki meals are chef Takao Ando's specialty.

9 Jalan Delima, 55100 Kuala Lumpur; +60 3 2144 1022; open noon.–2:30 p.m., 6:30–10:30 p.m. (Monday–Saturday) and 6 p.m.–10 p.m. on Sunday; www.fukuya.com.my

9. My Elephant
This casual Thai eatery started life as a neighborhood joint in PJ and has since expanded to a second, more stylish outlet at Sri Hartamas.

The pork-free menu, however, has remained the same and the food is still as good.

Recommended dishes include the duck curry with tender roasted duck and topped with lychees, grapes or pineapple. There is no wine list although you can BYO and beer's readily available.

C-G-4 Happy Mansion,  Jalan 17/13 Section 17, Petaling Jaya; +60 1 0220 1283; open daily, noon–2:30 p.m. and 6 p.m.-10 p.m.

10. Devi's Corner
Popular for breakfast, lunch and dinner, Devi's is the go-to spot for tasty local Indian cuisine.

There are a few branches all over the city including a very popular one in Bangsar, but we like the Taman Tun outlet best for its consistently good and fresh fare.

The vibe's casual, the service is friendly, and the prices are very reasonable -- 10 ringgit gets you a pretty decent meal.

As for the menu, it is downright extensive, from fluffy roti canai and marsala dosai to mee goreng, tandoori chicken and an entire counter laden with platters of fried vegetable, curries and rendang, to which you help yourself.

It's open till the wee hours, a real boon if you're after a late-night fix.

38 Jalan Datuk Sulaiman, Taman Tun Dr. Ismail, Kuala Lumpur

11. Sri Nirwana Maju Banana Leaf
This is the place to know if you are after a traditional banana leaf meal -– rice, vegetables and other dishes of your choice served on a banana leaf along with pickles, pappadums and various curry sauces.

Try the fried chicken and incredibly light battered squid rings, which are particularly moreish.

43 Jalan Telawi Tiga, Bangsar Baru, Kuala Lumpur; +60 3 2287 8445; open daily, 10 a.m.–1:30 a.m.

12. Bistro a Table
The traditional French bistro is given a stylish twist at Bistro a Table, with chic furniture and a deftly updated menu by former food stylist and private chef Isadora Chai.

The place seems to have garnered a loyal, well-heeled following.

The menu changes daily although most signatures -- including the cannelloni of scallops with Indonesian black nut tapenade -- are permanent fixtures.

6 Jalan 17/54, Petaling Jaya; +60 3 7931 2831; open daily, 6:30 p.m.-11:30 p.m.; www.bistroatable.com
13. Wong Kee
There's only one good reason to park yourself at this old-style coffeeshop at noon sharp and that's Robert Wong's siew yoke, or roast pork.

He roasts it himself in recycled oil drums in an alley behind the coffee shop and scrapes the skin by hand to ensure crisp crackling.

The results are stunning -- tender, tasty meat layered with pearly fat and golden crackling, turning a humble meal of meat and rice into something quite out of this world.

30 Jalan Nyonya, off Jalan Pudu; +60 3 2145 2512; open Monday-Saturday, 12:30 p.m.-3 p.m.

14. Sambal Hijau
Off the tourist path in Kampung Penchala, Sambal Hijau you'll find authentic Malay favorites including the ikan bakar, freshly grilled fish served with some sambal and a squeeze of lime.

The impressive selection of dishes is freshly laid out by about 11:30 a.m., so the early bird gets choice pick.

Malay staples include richly spiced beef rendang and chicken curry, as well as more exotic dishes such as pan-fried paru (beef lungs).

Jalan Sungei Pencala (beside the mosque), Kampung Sungei Pencala, Kuala Lumpur
15. Kim Lian Kee
This Petaling Street stalwart is renowned for its Hokkien mee, aka black mee, fat wheat noodles fried with seafood and pork in a rich, inky sauce.

There are actually two Kim Lian Kee –- the modern, air-conditioned three-storey restaurant that has an extensive menu, including butter prawns, chee cheong fun (steamed rice rolls) et al, and the original old stall that is located just across the street, complete with rickety wooden stools and tables.

Unlike in the new stall, the noodles are cooked over charcoal stoves here, which impart a deliciously smokey wok hei.

49 Jalan Petaling, Kuala Lumpur; +60 3 2032 4984; restaurant open daily, 11 .a.m.–11 p.m., old stall open 5:30 p.m.-4:30 a.m.

16. Erawan
Never mind its casual café set-up, Erawan is a find for lovers of fine Thai cuisine.

The menu is miles apart from the usual Thai fast-food, focusing instead on elegant dishes that are hard to find outside of Thailand.

To ensure absolute freshness and a bespoke experience, guests who make reservations get to choose their dishes from a lengthy menu available on their website.

In comparison, walk-in guests get a decidedly limited selection.

22-1, Jalan PJU 5/16, Dataran Sunway, Kota Damansara, Petaling Jaya; +60 3 6141 2393; open Friday-Sunday, noon-3 p.m. and Tuesday-Sunday, 6 p.m.–10:30 p.m.; www.erawan-classicthai.com

17. Dancing Fish
The signature dish here is, predictably, dancing fish -- fresh, whole fish deep-fried so that it resembles a fish leaping out of water.

Served with sambal teresi and soy sauce, it is an Indonesian favorite.

Malaysian and Indonesian specialties include an excellent sate and kerabu (salad).

In addition to the food, Dancing Fish's friendly service and pleasant air-conditioned setting has earned it a loyal, well-heeled following.

Lot T120–T122, L3 Bangsar Shopping Centre, 285 Jalan Maarof, Bangsar, Kuala Lumpur; +60 3 2095 6663; open daily, 11:30 a.m.–3 p.m., 6 p.m.–9:30 p.m.

18. Ben's General Food Store
Thin and crispy pizzas, bistro staples such as roast chicken, and a host of very tempting, ready-made salads make up the casual menu at Ben's.

They don't take reservations and many of the tables are communal, so you have to share with strangers.

But its cheery setting has struck a winning note with the city's diners.

Home-style desserts include excellent sticky date pudding with vanilla ice cream.

Ben has two branches in the city, the newest being its Publika outpost.

G17-18, G/F, Bangsar Village 1, 1 Jalan Telawi Satu, Bangsar Baru, Kuala Lumpur. +60 3 2284 8790; open daily, 9 a.m.-10 p.m.

Publika Lo1 1A, 83-95, Level UG1 Publika, Jalan Dutamas, 50480 Kuala Lumpur; +60 3 6209 1700; open daily, 9 a.m.-10 p.m.

19. Frangipani
This 10-year-old restaurant has proved its mettle and staying power, which is no mean feat when you're on the competitive Changkat Bukit Bintang strip.

Chef-owner Chris Bauer serves up a menu that's modern, French and sleek with dishes such as black "rice" risotto with grilled freshwater prawn, baby squid and oyster.

First-timers will be impressed by the stunning courtyard setting around an inky black pool.

25 Changkat Bukit Bintang, Kuala Lumpur; +60 3 2144 3001; open Tuesday-Sunday 7:30 p.m.–10:30 p.m.; www.frangipani.com.my

20. Lafite
Lafite draws the who's who of KL and has widely been considered one of the city's top restaurants since it opened in 1985.

Chef de cuisine John Nash joined the kitchen late last year and serves a contemporary European menu including signatures such as Wagyu beef millefeuille.

Shangri-La Hotel Kuala Lumpur, 11 Jalan Sultan Ismail, Kuala Lumpur; +60 3 2074 3900; open daily noon–2:30 p.m., 7 p.m.-10:30 p.m.
Back