Asia on the move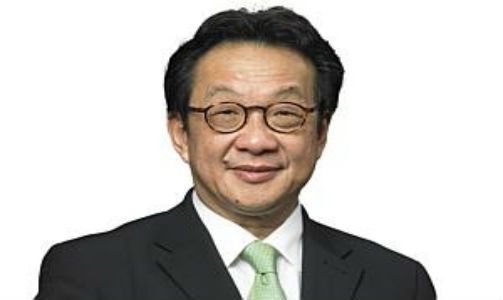 The Business Times Singapore, June 2, 2013
 
What recent economic and/or political initiatives involving Asia's economic giants would you consider most likely to affect business regionally, and why? How can businesses in Singapore benefit?
 
Francis Yeoh
Managing Director
YTL Corp
 
AT the recent World Bank-Singapore Infrastructure Finance Summit, tremendous opportunities were identified in infrastructure financing for Asia. Japan has recognised potential in emerging economies such as Myanmar, taking the bold step of writing off US$2 billion in debt; and there are other similar Asean nations primed for phenomenal growth.
 
The key lies in creating transparent, coherent regulatory frameworks where private companies can compete to run public utilities like water, electricity and the Internet. With vast experience in this area, Singapore and Malaysia can spearhead this change. Only under such circumstances will Asia be able to realise its full economic potential and support long-term sustainable growth.
 
John Keung
CEO
Building and Construction Authority
 
THE Chinese leaders' current focus on balancing economic growth with environmental protection will create more business spaces for our Singapore-based built environment firms who are keen to gain inroads in China. The Sino-Singapore Tianjin Eco-City (SSTEC) and the Sino-Singapore Guangzhou Knowledge City (SSGKC) are two good examples that showcase Singapore's expertise in infrastructural and green building developments.
Likewise, Indian firms value Singapore's expertise in the areas of construction skills training, master planning, high-rise precast construction methods, quality assessment and project management, as they step up the development of townships, housing and infrastructure.
 
These opportunities bode well for Singapore firms as they are often sought after in this region for their knowledge and experience in developing Singapore's built environment. The recent BCA Awards saw 293 awards presented to Singapore-based firms in the built environment, demonstrating that they have much to contribute in designing, constructing and greening high quality building projects in both China and India.
 
Magnus Bocker
CEO
SGX
 
ASIA is the engine of global growth leading to a structural shift in global finance. We can expect new challenges and opportunities to occur from ongoing diplomatic and economic initiatives. How do businesses then translate these developments into future growth?
 
As a player in one of Asia's key markets, SGX is already seeing companies and investors expanding into Asia and tapping on its services.  One of our key responsibilities and opportunities is to simplify the complexities in the Asian markets. We support businesses in their fund-raising and provide a suite of products to expand their investments. Customers look to SGX for assurance of an efficient and safe infrastructure to better manage their risks.
 
As a leading exchange, SGX provides a well-regulated and single point of access to international capital and Asian markets. To our customers, we connect the world to Asia; and Asia to the world.
 
John Tan
Group Chief Executive
ACR Capital Holdings Pte Ltd
 
ASIA'S three major giants are now repositioning their economic and diplomatic interests. The repositioning of trade relations will bring changes to the flow of foreign direct investments within the region that will benefit some of the economies.
 
China is in a state of transition, where it is reducing its dependency on foreign markets and developing its domestic markets. We are already seeing signs of it becoming a major importer while some foreign direct investments are being diversified away from China into other parts of the region.
 
India, for that matter, will likely see a positive change in the foreign direct investments that it attracts, especially as it continues to engage China and Japan. Japan will also be increasing its spending in the region as it looks to recapture lost opportunities in Asia.
 
While the outlook remains positive, issues over the South China Sea are a crucial factor that needs to be carefully managed. Singapore, as the financial centre of Asean, will stay in a good position as long as the country continues to perform the role it has played so well: an economic example and a power broker in the region that is noted for its neutrality and generosity in its sharing of knowledge and experience.
 
Tan Tiong Cheng
Chairman
Knight Frank
 
WITH increasing globalisation and higher competition in an existing crowded market, the need to forge greater partnerships grows ever more important in a changing global landscape.
 
With Asia's ascension in economic status at the world stage, Asian nations recognise the great potential of working together to achieve stronger economic growth and long-term sustainability. China's recent engagement with India to consolidate bilateral cooperation is of strategic significance with global impact, given the huge volume of business these two most populous countries could bring to the region from synergy of resources and greater development initiatives.
 
Likewise, the recent reawakening of Japan, the world's second largest economy, shows promise of an impending recovery which augers well for Asia.
 
Singapore, being an open economy and well-positioned globally as a safe haven, is poised to gain from improving Sino-Indian relations and Japan's economic recovery, which would greatly promote regional and global trade and investments into Asia.
 
Nations around the world would be placing greater focus on Asia to ride on the region's rise in economic vibrancy. Business enterprises seeking to establish regional headquarters in Asia would leverage on Singapore's stable institutional and economic framework to grow their business in the region, thereby cementing Singapore as the key regional hub in finance and trade. All aspects of Singapore's real estate sectors are set to benefit from these developments.
Geraint Hughes
Managing Partner - Singapore
Clifford Chance
 
WHILE we are seeing increased cross-border transactions and capital flows across the region, our clients are increasingly aware of increasing risks in certain countries across Asia and, in particular, a trend away from liberalising markets in a number of those countries. In our view, it is important that these barriers to greater cross-border trade and services continue to be dismantled.
 
As a leading global business hub, Singapore provides essential support to facilitate transactions within the region. Importantly, Singapore plays a key role in encouraging and providing a blueprint for further liberalisation in a range of sectors across the region, for the benefit of domestic, Singaporean and international business.
 
Rajesh Yohannan
Managing Director and CEO
OANDA Asia Pacific
 
CHINA appears willing to sacrifice growth over the next five years in favour of restructuring its economy for the long term. This would present both opportunities and challenges for businesses in Singapore. With our manufacturing sector lagging the global growth index in recent months, China's economic slowdown would be a prime opportunity for Singapore manufacturers to restructure and adapt for the time when Chinese demand picks up again.
 
The slowdown will have a mirror effect in markets like Australia that depend on exports to China. Fortunately, the Chinese government is starting to relax norms for capital inflows and outflows, which makes it easier for multinational companies to invest in China. Businesses that are willing to invest and have patience may find the time is ripe for gaining entry into the Chinese market - something we're watching closely at OANDA.
 
Kong Chee Min
Chief Executive Officer
Centurion Corporation Limited
 
SINGAPORE and its neighbouring economies are closely tied to Japan, and as significant importers of Japanese machinery and product components, manufacturing-reliant South-east Asia may find benefits in lower costs of production from the depreciating yen.
 
There have been recent economic initiatives by other countries worldwide, but countries regionally are closely eyeing Japan's economy and the impact of its policy decisions. The weak yen has provided a much needed boost to Japan's exports and consumer spending, translating into a ripple effect in stimulating the Asian economies regionally.
 
At Centurion Corporation, despite our businesses being relatively unaffected by the depreciating yen, we recognise that the loosening of Japan's monetary policy may provide some respite for the many Singapore-based companies that make regular procurements from Japan. However, it is yet to be seen whether the positive impact on businesses regionally is temporary or can be sustained by policymakers.
 
Arvind Agarwalla
CEO and Founder
FACT Software International Pte Ltd
 
I WAS particularly pleased to see the first round of negotiations for a comprehensive regional free trade area end successfully. This kind of partnership and cooperation will be crucial to building a strong regional economic platform for Asean. In addition to the members of Asean, it includes other economic powerhouses in the region such as Australia, China, India and Japan. In total, this area encompasses more than three billion people and generates about one-third of the global economic output.
 
Once finalised, I am confident that this Regional Comprehensive Economic Partnership (RCEP) will significantly boost economic integration and cooperation, as well as enhance transparency in trade and investment relations in the region. It will be much easier for businesses in Singapore to cooperate with their regional counterparts and expand their operations overseas, which I hope will help fuel the faster and greater internationalisation of Singapore businesses.
 
Subbaraju Alluri
CEO
Grey Singapore
 
WITH political leaders taking steps to foster better regional and global relations, this is likely to impact any Asian country within the region. For regional businesses that utilise Singapore as a hub, improved bilateral relations are likely to pave the way for more efficient and successful business partnerships. Businesses in Singapore can definitely benefit if they are looking to strengthen their presence regionally.
 
Ideally, a company should be able to keep up with these changes and remain one step ahead. This can be achieved by staying abreast of the latest political and economic developments, and building a strong network of contacts in the targeted market. Staying informed and open to adaptation is key for any organisation in designing and executing its next successful expansion or operational strategy.
Sam Yap
Group Executive Chairman and Co-Founder
HTwo Investment Holdings Pte Ltd
 
FOR the region, Japan Prime Minister Shinzo Abe's visit and interest in Myanmar could stir and bring about new business initiatives. With global interest in Myanmar opening up to the world with their political reforms, entrepreneurs would envision this as opportunities to do business in a relatively "untapped" market.
 
As a developing nation, Myanmar would be able to learn fast from other countries in the region like Singapore which have developed infrastructure, systems and the know-how in many areas.
 
It will be a win-win situation to do business in Myanmar, introducing areas where we have proven track record,for example, the provision of a whole range of educational services for children and youth and skills and competency-training of their workforce for the emerging industries to support their economic development.
Lim Soon Hock
Managing Director
PLAN-B ICAG Pte Ltd
 
THE reality, according to the Centre for Economics and Business Research (Cebr), is that the slowing trend in China's economy continues as investment impact decreases and the economy rebalances. Aggressive Japanese monetary policy may support the economy, but weak fundamentals limit output expansion and Asean is likely to leave advanced economies trailing, but itself be outpaced by China and India.
 
It is therefore not surprising that Asia's economic giants are raising the ante to seek more economic growth elsewhere to complement their domestic growth, by pursuing more business opportunities outside their national borders.
A thriving China, a prospering India and a revitalised Japan can only benefit Singapore, domestically and externally. In this scenario, businesses can benefit from more investments in Singapore, while at the same time, seize or exploit new opportunities created by the ensuing sustained growth of these Asian economic giants.
 
Businesses should watch closely the progress of these recent economic and political initiatives over the next few years, so as not to miss out on any opportunity that could arise. The early bird catches the worm and businesses should strike when the iron becomes hot.
 
Philippe H J Huinck
Regional Managing Director, South and South-east Asia
International SOS
 
FROM high level diplomatic talks to the facilitation of business across borders, it would seem that face-to-face contact remains an essential part of bilateral relationships and a significant driver of trust and openness. That Asian economic heavyweights China, Japan, South Korea, Australia and India have recently started talks on a China-led free trade initiative - the Regional Comprehensive Economic Partnership - is a clear sign of strengthened engagement in the region.
 
As transparency in trade and investment relations builds greater ties across the region, Singapore's position as an international trading and financial centre and key South-east Asian business hub can be leveraged. We should not, however, expect economic gain from bilateral trade initiatives in isolation; fostering common political and strategic interests in parallel will be essential to successful regional growth. Likewise any regional or bilateral free trade agreement should only be a complement to the multi-lateral trade system, not a replacement.
 
Face-to-face engagement has a key role to play in the continued cooperation between Asian nations and the creation of a strong foundation from which to build a single market driving stability and peace.
Annie Yap
Managing Director
AYP Associates Pte Ltd

THE recent news of Japan giving Myanmar a loan of S$628 million and writing off Myanmar's debt is one of the economic initiatives that will have more of a direct impact on businesses regionally. Not to forget, Myanmar is part of Asean, and with free trade policies within the Asean countries it is very promising for businesses in Singapore.

Not only are there benefits to be reaped within the Asean nations, the Asean region would look very attractive for external investors as well. Currently, foreign investments are already pouring into Myanmar and we can eagerly anticipate the development of Myanmar.

Toby Koh
Group Managing Director
Ademco Security Group

CHINA'S market oriented reforms are opening up new opportunities for foreign companies. Industries and sectors which were once the purview of state-owned enterprises are slowly being opened to others. In Ademco's area of speciality in security solutions and alarms monitoring, this used to be strictly controlled by the Chinese government and the Public Security Bureau. However, it is evident that in recent years, the security sector is flirting with new opportunities due to the economic reforms the new leadership is mooting.

It is an opportune time for companies to explore the potential in their respective industries in China.

Leon Perera
Chief Executive Officer
Spire Research & Consulting Group

THE reorientation of Japanese foreign direct investment towards India, Indonesia and Myanmar is of huge importance to regional business. There is a clear consensus within the Japanese political and business elite that Japan needs to diversify production for regional and global markets away from China. Corporate Japan is also determined to avoid the mistake of moving too slowly, which caused it to lose ground to the Koreans in India.

Singapore companies can benefit from the expansion of Japanese companies into India and Asean through JVs and the provision of services locally, as well as providing regional headquarter functions such as data centres and training centres in Singapore.
 
David Leong
Managing Director
PeopleWorldwide Consulting Pte Ltd

THE next decade is obviously Asian-driven economic growth. The key players like China, Japan and India will assert themselves within the Asian and Indo-Asian caucuses for political and economic alliances and dalliances.

China's economic prowess and wealth will be its bargaining chips and China can stack goodwill on its side by giving assistance to the developing Indo-China and African countries. Japan's multi-billion debt write-off and aid package for Myanmar shows Japan is willing to commit to a strong future relationship and reset its financing debts.

In the contest for supremacy for relationships between countries by these key stakeholders like China, Japan and India, Singapore must remain relevant and play the enabler and facilitator role - financing and trades, hubbing and centralisation - otherwise Singapore can be bypassed. We cannot be a key market for these key stakeholders but we can be key to their relationships with each other.

Singapore plays the role of synapse. That will be Singapore's usefulness on the global stage.

Dora Hoan
Co-Chairman/Group CEO
Best World International Ltd

WHILE China, India and Japan have been active in their diplomatic efforts, Japan's initiatives would have a more immediate impact on businesses in the region. Her recent attempts to engage countries like Myanmar and India have been encouraging. Even though Japan has always maintained ties with Asian countries, she is now more actively engaging these countries. Japan has written off Myanmar's debt and provided more aid; this has strengthened their ties further and bode well for their economic collaboration.

This also signifies more opportunities for Singaporean businesses. In fact, there is an agreement between the government and two Japanese banks to help Japanese SMEs to explore opportunities in Asean countries, especially Myanmar, through partnering with Singaporean SMEs. Additionally, there are hopes for better terms in the coming FTA review after a meeting between Prime Minister Lee Hsien Loong and his Japanese counterpart Shinzo Abe.

SM Ang, Allen
Group Managing Director
Aldon Technologies Services Pte Ltd

ASIA is the most dynamic economic region in the world. Given the anaemic economic health in the EU and US, Singapore's economy is increasingly bolstered by the robust intra-Asian trade especially with powerhouses like China and India. More than 70 per cent of Singapore's total trade in 2012 was within Asia. China and India were Singapore's third and 10th largest trade partners respectively. Thus the recent visit by Chinese Premier Li Keqiang to India would have significantly positive impact for Singapore businesses.

During the premier's visit, the two countries pledged to, among other things, build trust and enhance trade and economic cooperation. The rapprochement between these giants provides opportunities for Singapore businesses in several aspects. Businesses in Singapore already have many years' headstart in doing business in these two countries.

Our local companies can leverage our knowledge and experience to facilitate Chinese and Indian businesses which seek to foster closer relationships. Sustained economic growth in China and India will provide greater business opportunities for local companies.

Asia accounts for 65 per cent of the world's semi-conductor manufacturing, and China is leading with 67 per cent growth last year. Thus it makes business sense for Aldon to set up its subsidiary in China last year, to tap opportunities arising from the robust growth in its electronics sector. Within one year, we saw sales revenue increase by 35 per cent and with the Chinese electronics industry continuing to expand, we are looking to expand our presence there to meet rising demand.
Toby Fowlston
Managing Director, Singapore
Robert Walters (Singapore) Ltd

OUR latest addition to the network of offices in South-east Asia, Robert Walters Indonesia, has seen outstanding success following two years of operations. Currently the fourth most populous country in the world and South-east Asia's biggest economy, Indonesia's young labour force, resource-rich mining sectors and continued foreign investments place the country in an ideal business environment.

Also deserving mention, the Malaysian government has implemented plans to increase foreign direct investment which has led to a growing number of multinationals regarding Malaysia as an Asian hub. Thus, more international firms are choosing to move or establish operations in the country. This has heightened the job market for HR, IT, finance and accounting professionals.

Recent reports also outline the plans to have 100 multinationals invest in Klang Valley by 2020. Given Singapore's close proximity to Malaysia, this move will lead to further growth opportunities within our country. With such promising economic landscapes, I look forward to increased business volume regionally which will raise the South-east Asian profile of the Robert Walters brand name.
Joshua Yim
CEO
Achieve Group

ON a macroeconomic level, my assessment is that the economic and political moves of the Chinese and Japanese leaders in particular are very positive steps that will help the Asia Pacific maintain its current growth trajectory. Japan's economy has been marred by a prolonged period of low growth. However, we are seeing upward movement of late due to the bold economic reforms by Japan's Prime Minister Shinzo Abe. This has garnered for Mr Abe a lot of confidence within the business community and among investors, as evidenced by how the Japanese stock market has been rising in the last few months since Mr Abe was re-elected. I believe that these will help Japan maintain its position as the world's third largest economy, tailing China closely. Barring any risky moves from North Korea or any other political upheavals that might threaten the stability of the Asia Pacific, I believe the next few years will be very exciting as the new leaders of Japan and China continue to strengthen ties with strategic countries and resolve any political differences such as the territorial dispute over a small group of islands in the East China Sea, while improving their domestic economies for mutual economic growth in the region.

Singapore businesses will stand to benefit by tapping on the regional economic upswing and exporting more products and services to the countries in Asean and North Asia that are experiencing exponential growth including Indonesia, Myanmar, Thailand, the Philippines and of course, China and Japan.

David Low
CEO
Futuristic Store Fixtures Pte Ltd

GLOBAL economic stability is fundamental for businesses to grow, and the recent wave of diplomatic movements are poised to achieve economic integration with harmonised and cordial international relations. Such action will positively boost businesses regionally, and the most impactful initiatives surround that of China, Japan and India.

With China restructuring its policies to focus on qualitative instead of quantitative growth requiring a stable environment to support the transition, the diplomatic visits by Prime Minister Li Keqiang to India, Pakistan and Europe coupled with President Xi Jinping's impending US summit with President Barack Obama will help to reinforce economic ties and create cross-continent stability essential for progression.

We saw Japan in a plateau for a long time and Prime Minister Shinzo Abe is now aggressively injecting life back into the country. Apart from monetary easing to encourage internal growth, the act of writing off debts with Myanmar signifies Japan's return to prominence in Asia. And cross-border infrastructure investments from Japan in the latter and potentially India raise confidence in achieving economic integration giving rise to multiple investment opportunities for businesses in the region.

We are now witnessing the best period for Asia giants to enhance political relations in preparation for Asia's next phase of growth. Singapore, an open economy, stands to benefit from such enhancement creating an ideal platform for businesses to venture across the shore.

Liu Chunlin
CEO
K&C Protective Technologies Pte Ltd

AMONG the recent initiatives, the US visit of Chinese President Xi Jinping with US President Barack Obama would probably be the one that most likely affects business regionally. The summit was supposed to take place much later than the announced dates signifying some critical issues need to be resolved urgently.

The US National Security Adviser and his PRC counterparts are also involved in this summit, a rather unusual focus in such a meeting where issues like general politics, economics and culture are the ones on the table. The timing of the summit, less than three months after taking office by President Xi, is also unprecedented.

Lastly, the summit arrangement is not in the form of state visit, meaning the relationship will be taken to a new level as the degree of maturity deepens. In other words, the outcome of this summit is going to have long lasting impact on the business world both regionally and globally. After all, those economic and political initiatives mentioned are very important gestures, to other regions of the world, that Asian economic and political landscapes are stable. They will help to attract investments to Asia.

On the other hand, it is also about time for the two Asian economic giants, China and Japan, to be the leaders of the world economy. The Chinese economy has been a star in recent years with an average 8 per cent growth in GDP per annum for the last 30 years. However, I expect China's role in international trade will remain strong in the next decade.

The Japanese economy has been in recession for decades. I hope that the Japanese economy will recover with "Abenomics". The positive fiscal and monetary policies will benefit the recovery of Japan's economy. However, it is critical to have "Abenomics" sustained for a long period of time. It is interesting to see how Mr Abe's monetary policy will benefit production now that the interest rate in Japan has been reduced to its historic low.

Overall, it is very encouraging to see so many positive initiatives have now been implemented in Asia. Singapore, as part of Asia, will definitely benefit from these initiatives. Higher economic activities and increased trade activities in Asia would provide positive business opportunities for us. As political stability is established in Asia, more investments will then be brought into this region.
Back