Maybank favours YTL's Starhill Global REIT with 'BUY' recommendation & Target Price of SDG1.02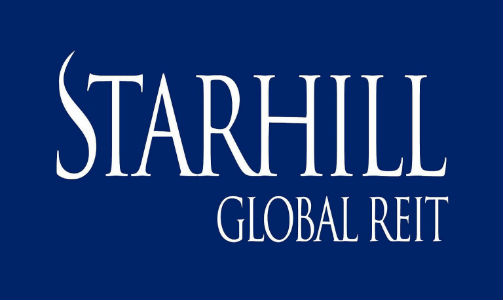 Maybank Singapore, January 24, 2013
By Analyst ONG Kian Lin
The Big 1Q13 Toshin, Japan and YTL
Special Distribution expected in 1Q13. SGREIT will be announcing its 1Q13 results on 26 Apr (aft. market). We think SGREIT is likely to announce a special distribution of 0.2 SG-cts, following the 10% rent increase for the master lease with Toshin at Ngee Ann City (NAC). The net rental arrears from 8 Jun 2011 to 31 Dec 2012 amounted to ~SGD3.8m.

We forecast 1Q13 DPU at 1.37 SG-cts and FY13 DPU at 4.88 SG-cts. This represents an 11% YoY growth, boosted by positive rental reversions following Wisma Atria's AEI (21.5% of gross rent up for renewal in FY13) and acquisition of Plaza Arcade.
Toshin rental dispute resolved. What to expect next? A separate rent review exercise with Toshin is in progress to determine the NAC renewal rent to be paid upon the commencement of the option period of 12 years starting 8 June 2013. The 10% increment from 8 Jun 2011, estimated at
SGD14.90 psf/mth, will be used as the base rent for this renewal. Our sensitivity analysis shows that every 50 SG-cts psf/mth increment of the base rent will add another 1 SG-cts to our TP.
How big a drag will Japan be? Following the depreciation of Yen against SGD(down ~9% last quarter), we expect the Japan portfolio to report weaker earnings (down 8%-12% QoQ) this round. SGREIT adopts a natural currency hedge strategy (capital hedge), which maximises the use of local currency denominated borrowings, whenever possible, to match the currency of the asset investment. Occupancy rate is also likely to come under pressure from 92.7% in 4Q12. Nonetheless, Japan portfolio represents only a small fraction of SGREIT's asset, constituting 4% of FY12 revenue/NPI and FY13 RNAV.
Will YTL convert its CPUs? YTL Corp (sponsor) holds 173m CPUs, as part of the consideration for the acquisition of the Malaysia Properties(Starhill Gallery & Lot 10) in 2010. YTL is being paid up to RM0.1322 per CPU equivalent to a distribution rate of 5.65% per annum. The CPUs are eligible for conversion by the sponsor after 28 Jun 2013 at a conversion price of SGD0.7266. If fully converted, this will bring down Unitholders' fund/shr to SGD0.86 from SGD0.88, with 238m newly issued units (10.9% dilution post-conv). Compared to FY12 DPU yield of 4.6% vis-à-vis CPU coupon rate of 5.65%, we think SGREIT is likely to benefit from the cost savings in annual CPU payments (SGD9.1-9.3m), if the CPUs are converted in full. Nonetheless, this will be at the expense of free float, with YTL increasing its SGREIT's deemed interest to 37.09% from 29.38%.
Regardless, Investment thesis is intact. SGREIT's key assets are in the coveted Orchard Road area, where tight supply and the entry of new international retailers should give it greater bargaining power in terms of leasing its space. We continue to like SGREIT for the rental upside at Wisma Atria and income stability in Malaysia and Australia. At 5.2% FY13F yield and 1.06x P/B, we reiterate BUY with a DDM-derived TP of SGD1.02.
Back