Maybank favours YTL's Starhill Global Reit with ''buy'' recommendation & Target Price of S$0.90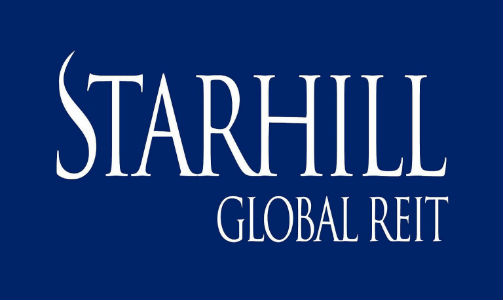 The Business Times, 31 January 2013
MAYBANK KIM ENG RESEARCH
SGREIT's (Starhill Global Reit) FY12 DPU (distribution per unit) beats street estimates of 4.3 Singapore cents with an upbeat payout of 4.39 Singapore cents. FY12 revenue at $186 million (+3 per cent) was 100 per cent of ours and consensus estimate.
Q4 FY12 revenue at $47.4 million (+2 per cent q-o-q, +3 per cent y-o-y) was 26 per cent of ours and consensus estimate. FY12 DPU at 4.39 Singapore cents (+7 per cent) was 101 per cent of ours and 102 per cent of consensus estimates.
Q4 FY12 DPU at 1.13 Singapore cents (+2 per cent q-o-q, +12 per cent y-o-y) was 26 per cent of ours and consensus estimates.
Gearing inched down to 30.3 per cent from 31.2 per cent last quarter, following revaluation gains and the depreciation of the Japanese yen.
Net financing costs for Q4 FY12 averaged 3.16 per cent (Q3: 3.13 per cent) with an average term of debt of 1.7 years (Q3: 1.5 years).
Wisma's AEI (asset enhancement initiative) is completed in Q2 2012 with all Orchard Road fronting stores commencing business.
It was officially relaunched on Sept 6 and enjoyed a +1.7 per cent q-o-q and +21.4 per cent y-o-y increase in Q4 2012 retail revenue on strong rental reversion and almost full occupancy (99.5 per cent).
According to our estimates, average passing rent continues to scale from $35.04 psf (per square foot)/month last quarter to $35.82 psf/month.
Singapore properties contributed 63 per cent of Q4 2012 and FY12 revenue. Wisma's retail and office occupancy were at 99.5 per cent and 98.7 per cent from 100 per cent and 97.7 per cent last quarter respectively.
Ngee Ann City retail maintained at full occupancy while Ngee Ann City office occupancy remains flat at 98 per cent.
Despite 100 per cent occupancy, Renhe Spring Zongbei's Q4 2012 revenue was down 13 per cent y-o-y, mainly due to lower revenue amid increased competition and softening of the retail market (especially the mid- to high-end luxury segment).
With regards to the master lease in Ngee Ann City (NAC), three international licensed valuers have been appointed, according to directions prescribed by the Court of Appeal. The valuers' work on the rental valuation is expected to be finalised by Q1 2013.
Toshin constitutes 85.3 per cent of NAC retail gross rent as at Dec 31 and is SGREIT's largest tenant (18.8 per cent of portfolio gross rent). Q4 2012 average passing rent at NAC retail stays at depressed levels of $13.68 psf/month from our estimates.
SGREIT's key assets are in the coveted Orchard Road area, where tight supply and the entry of new international retailers should give it greater bargaining power in terms of leasing its space.
We continue to like SGREIT for the rental upside at Wisma Atria and income stability in Malaysia and Australia.
We also incorporated the Plaza Arcade acquisition (Perth), which we expect to complete by March 31, 2013, with yield-on-cost of 7.8-8.6 per cent from FY13-FY18 into our forecast.
At 5.5 per cent FY13 forecast yield and 413 basis points yield- spread, we reiterate "buy" with a DDM-derived (dividend discount model) TP of $0.90.
Back