The Swatch Art Peace Hotel Shanghai managed by YTL, wins prestigious prize for Daring Design at the Tatler Travel Awards 2013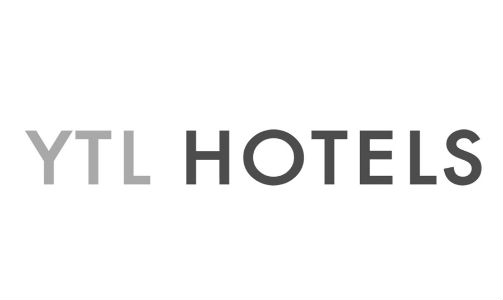 Kuala Lumpur, January 2013
In a glitzy awards ceremony held at The Ritz, London, the influential Tatler magazine bestowed The Swatch Art Peace Hotel with the award for 'Daring Design', giving the Shanghai landmark the ultimate recognition for its stylish, contemporary design and ethos.
The heritage hotel was built in the classic Renaissance-style in 1906, right on The Bund, in Shanghai's historic heart. Restoration works respectful to this grand heritage begin in 2008 as a joint venture between The Swatch Group Ltd and Jin Jiang International Hotels (Group) Company Limited, and the hotel was completed in 2011. YTL Hotels was elected to manage the hotel component of this luxury property.
The Swatch Art Peace Hotel's unique concept invites gifted artists from the world over to live and work in one of the 18 studios within the hotel for up to six months in its Swatch Art Peace Hotel Artist Residency Program. This allows them to experience and be inspired by this unique artistic and cultural environment. Regular guests may take advantage of its seven creative minimalist guestrooms as well in-house installations, exhibitions and art activities.
The hotel is also home to the award-winning Shook! Shanghai, an epicurean's dreams-come- true, featuring four distinct kitchens under the helm of YTL Executive Chef Matthew Ona. This restaurant is inspired by the successful YTL's Shook restaurant in Kuala Lumpur.
The Tatler Travel Award for Daring Design was accepted by Mr Joseph Yeoh, Vice President YTL Land & Development Sdn Bhd and Vice President YTL Hotels & Resorts. He thanked the Tatler team and their new Travel Editor Fransisca Kellett for their dedication in putting together the annual Tatler Travel Guide for intrepid luxury travellers worldwide, as well as electing The Swatch Art Peace Hotel as part of the elite group of hotels to win a Tatler Travel Award.
He also added, "YTL Hotels is very proud to see the fruits of our management partnership with The Swatch Group Ltd, and more importantly see our shared dreams for The Swatch Art Peace Hotel come to fruition. We are thrilled that it is now recognised as a leading hospitality icon, especially in a sensational city such as Shanghai,"
About YTL Hotels
YTL Hotels owns and manages a prestigious collection of award-winning resorts, hotels, boutique experiences and Spa Villages in Malaysia, Thailand, Indonesia, China, Japan, France and the UK, including Pangkor Laut Resort, voted the world's best resort in 2003.
In July 2012, the company added the luxurious Gaya Island Resort on the exotic tropical island of Borneo to the fold, while December 2012 saw the unveiling of The Majestic Hotel Kuala Lumpur, the second heritage jewel in the group's Classic Hotel collection.
With each new experience that it unveils, the company strives to embrace and highlight the natural essence of culture, character and tradition of its surroundings. YTL Hotels is the hospitality arm of YTL Corporation Berhad.
Back