Eco-warrior daughter charts YTL's green path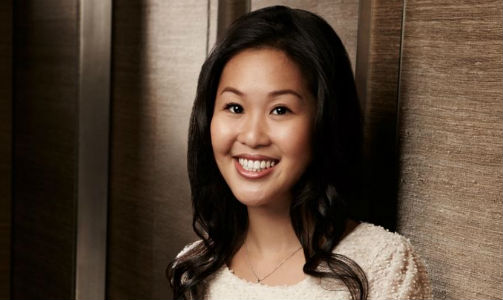 Straits Times, January 20, 2013
By Anita Gabriel
Years ago, when Malaysian billionaire Francis Yeoh of YTL Group was shovelling soil and planting shrubs with his eldest child Ruth at his luxury resort on Pangkor island, he was sowing the seeds of something bigger.
The father-and-daughter activity at the rainforest-nestled private island along peninsular Malaysia's west coast formed the green shoots of the corporate eco warrior the girl would become one day.
"He explained that as I grew, so would the seeds, to become majestic trees," she recalls. "Since then, I have always appreciated nature and wanted to do more."
Ms Yeoh joined YTL in 2005 at the age of 22 and, a year later, began changing the business climate of the firm which her grandfather founded in 1955 and her father turned into a global giant.
By 2006, YTL - one of Malaysia's largest privately-controlled conglomerates - had produced its first sustainability report to share its green practices with the investing community.
A year later, the country's stock exchange, Bursa Malaysia, made it mandatory for listed firms to report on their social responsibility efforts.
The YTL group now has a full- fledged 40-member sustainability unit, which Ms Yeoh heads, to minimise its business impact on the environment.
"One can cut carbon and simultaneously grow profits," she says. She co-authored a book on the topic five years ago, entitled Cut Carbon, Grow Profits.
The effort has not gone unnoticed. YTL bagged the first regional environmental achievement award in August last year from the Singapore Environment Council.
"One has to be an environmentalist whether one likes it or not. I have always brought this to the table at work and in my personal life," says Ms Yeoh.
She studied architecture at the University of Nottingham in Britain and obtained a master of science degree from London's Cass Business School. She joined the family firm after a short stint with Credit Suisse in Singapore.
While others may struggle with whether to go it alone or join the family business, the choice was crystal clear for her.
"My career path has been a natural progression. It's not an obligation, but rather a natural responsibility," she says.
Based in Singapore for 21/2 years now, she holds a string of positions - director of investments with flagship YTL Corporation and executive director of YTL Singapore, to name just two.
"Weaving environmental protection into the group's businesses was straightforward. YTL has been clean and green for decades, even before words such as 'sustainability', 'corporate social responsibility' and 'carbon credits' became popular terms," she says.
Significant strides to cut waste and carbon footprint have been made within the group's business.
GENeco - a subsidiary of YTL's water utilities business in the UK, Wessex Water - has developed a Volkswagen vehicle named the "Bio Bug" which runs on biogas.
Meanwhile, cement manufacturing arm, YTL Cement, produced the first "green" cement in Malaysia by intensifying the production of blended cement.
In her personal capacity, Ms Yeoh is a trustee at two environmental organisations - Rare Conservation and Reef Check Malaysia. This has taken her to the west coast of Malaysia to set up coral nursery reefs and to rural villages of Yunnan, China, to support efforts to cut deforestation.
The beginning
The story of YTL began in the 1920s, when Ms Yeoh's great-grandfather, Yeoh Cheng Liam, arrived in Klang, Malaya, from Fujian, China, and embarked on a timber business.
When the Japanese invaded Malaya in 1941, his son Yeoh Tiong Lay, barely 14, quit school to help run the business. He resumed his education after the war, but by then had found his calling in the construction business.
Tiong Lay went on to lead the firm to snag its first government job, building an armoury store. More government contracts to build schools and commercial buildings followed.
Today, Mr Yeoh Tiong Lay, 84, is Malaysia's eighth-richest individual, with a net worth of US$2.6 billion (S$3.1billion), according to Forbes.
When his eldest son Francis took over the executive reins in 1988, it marked the start of YTL's new phase of staggering growth into an empire spanning Asia, Europe and Australia.
It became a major player in the infrastructure space and one of the country's first Independent Power Producers - a much-vaunted concession with lucrative margins.
Mr Francis Yeoh's business endeavours were aided by his close connections with the Malaysian leadership, then headed by Tun Dr Mahathir Mohamad.
He cemented YTL's name abroad in 2002 when he pipped the Royal Bank of Scotland at the post to buy Wessex Water from a unit of troubled US energy giant Enron.
Today, YTL owns assets worth more than US$17 billion and has four listed firms - mostly in Malaysia - with a combined market value of some US$11 billion. More than 70 per cent of the group's revenue comes from abroad.
In Singapore, the group owns the second-largest power generator and Starhill Global Reit, as well as Orchard Road landmarks Ngee Ann City and Wisma Atria.
Mr Yeoh, an opera buff, was not alone though. He was aided by his younger siblings who remain involved in various aspects of the family business.
The next generation
His daughter, Ruth, says: "My father, grandfather and great-grandfather, together with my uncles, aunts and other family members, worked so hard and laboured to build the company up from scratch. I will always respect the previous generations for this."
Married with one child, she is one of nearly 30 of the Yeoh clan's fourth-generation members scattered across YTL's various businesses - from power generation and telecommunications, to cement, real estate, technology, hospitality and infrastructure.
Armed with degrees from some of the world's top universities, they are cutting their teeth in the corporate realm, under Mr Francis Yeoh's tutelage. But stepping up to take over the reins may be a long way off yet. For now, the energetic 58-year-old Mr Yeoh remains firmly at the head of the corporate table.
"My father is passionate and hardworking. He understands that the previous generations laboured to build the company from scratch, and remains committed to growing a successful company for future generations," says Ms Yeoh. To her, though, he is simply Dad, a "loving and thoughtful family man".
He has placed the next-generation Yeohs in bite-size businesses of the sprawling empire, so as not to overwhelm them but to allow them space to learn and shine in their areas of interest.
"Most of us choose to work for the company because we believe in the values," says Ms Yeoh, whose tasks at YTL, which largely involve its sustainability efforts, reflect her father's strategy for grooming the successor generation.
"Even though my responsibility involves sustainability, environmental protection and conservation, it is all-encompassing," she says. "Being in a family business is is more than just a job to me. It is a responsibility - and with roots in construction."
SPRAWLING BUSINESS EMPIRE
One of the leading conglomerates in Malaysia involved in infrastructure, cement, real estate, leisure, technology, telecommunications and power
 
From a single listed entity back in 1985, the company today has four listed businesses with a combined market value of US$11 billion (S$13.4billion)
 
Founded by Mr Yeoh Tiong Lay in 1955; transformed and grown under the stewardship of his eldest son, Mr Francis Yeoh, who took over executive reins in 1988
 
The sprawling business empire derives around 70 per cent of its revenue from overseas business
 
In Singapore, the group owns Power Seraya and Starhill Global Reit, as well as key landmarks in Orchard Road - Ngee Ann City and Wisma Atria
 
In the late 1990s, Mr Francis Yeoh mooted a plan for a high-speed rail project to halve travel time between Kuala Lumpur and Singapore to two hours. The project is still under consideration.
Back