WESSEX WATER'S £1.5B PLAN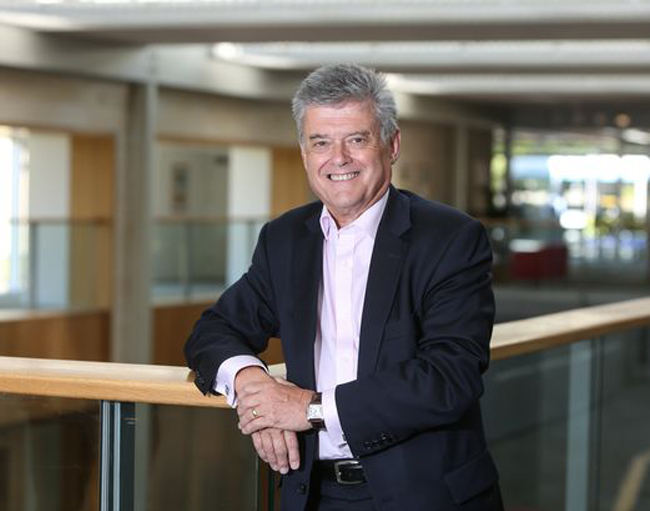 NST, October 9, 2019
By Sharen Kaur
LONDON: Wessex Water, which is fully-owned by the YTL Group via YTL Utilities (UK) Ltd, expects to invest £1.5 billion (RM7.72 billion) from next year to 2025 to expand its business and lower the bills for customers, says chief executive officer Colin Skellett.
Wessex Water won a concession in 1989 from the United Kingdom government to supply clean and treated waste water from a 10,000 sq km area in southwest England for a minimum of 25 years.
It supplies drinking water and sewerage services to more than 2.8 million customers in Bristol, most of Dorset, Somerset and Wiltshire and parts of Gloucestershire and Hampshire.
Skellett said Wessex Water was committed to improving the health of more than 643.73km of rivers in the region, making substantial cuts to the number of accidental pollution and having a clear ambition to be a carbon-neutral company.
He said the company would invest in three main areas and the first was to improve the quality of water supply and its waste water treatment facilities.
"The second area is to service new developments. There are a lot of developments in Bristol. We need to provide sewers. We are doing tunnelling for up to 15km, and the cost to do this is £45 million," Skellett told the New Straits Times during a plant visit, here, recently.
Skellett said the third area was to replace and renew the asset base, adding that the company aimed to further reduce leakages that were already at the lowest levels.
He said there would be a lot of investments to remove pesticides (including compounds used to control weeds and insects) and neutrons from the water while improving the environment.
Skellett said in some areas, traces of the pesticides used in farms, roads, or gardens could find their way into local watercourses and sources used for water supply.
This is mostly due to rainwater washing them off crops or plants and out of the soil.
He said Wessex Water was working with local farmers to help manage the use of pesticides to reduce the possibility of traces entering water sources.
"Between 2015 and this year our total investments in the three principal areas are estimated to be £1.2 billion. The investment will be higher in the next five years as we are required to deliver more services, but we are still finalising the £1.5 billion to be spent over the next five years," he said.
Skellett said since YTL Corp Bhd took over the debt-laden Wessex Water in 2002, the company had been expanding progressively.
Wessex Water was bought by Enron, an American company, for US$2.4 billion (RM10 billion) in 1998 and placed in a newly-formed subsidiary Azurix.
Following Enron's collapse, Wessex Water was sold to YTL Power International in 2002.
YTL Power acquired 100 per cent of Wessex Water for £1.24 billion (RM6.69 billion at the time).
YTL Power had paid £545 million in cash and assumed Wessex Water's debt of £695 million.
"There were 26 bidders for Wessex Water when it went bust and YTL Corp was the only Malaysian company that submitted a bid. The rest were bankers, private equity firms, as well as investors from Italy and France.
"YTL Corp won the bid as it was able to complete the deal quickly and it offered a fair price. Within few years of Malaysian ownership, we got Wessex Water back on track," he said.
YTL Corp, as at March 31 this year, was 49.68 per cent-owned by third party shareholders and 50.32 by Yeoh Tiong Lay & Sons Family Holdings Ltd.
For fiscal year ended March 31 this year, Wessex Water's turnover increased by £7.1 million, or 1.3 per cent, to £547.7 million, while underlying operating costs rose by £8.5 million, or 4.2 per cent.
Its pre-tax profit excluding exceptional items fell £16.6 million, from £151.3 million last year, to £134.7 million. This was mainly due to increases in retail services, site operations and environment agency charges.
Profit for the year was at £110.2 million versus £133.5 million in the year before and total assets worth were at £3.9 billion.
Skellett said for the financial year ending March 31 next year, Wessex Water profit was likely to remain flat or improve slightly.
Back