YTL Gets Behind Plastic Sustainability Efforts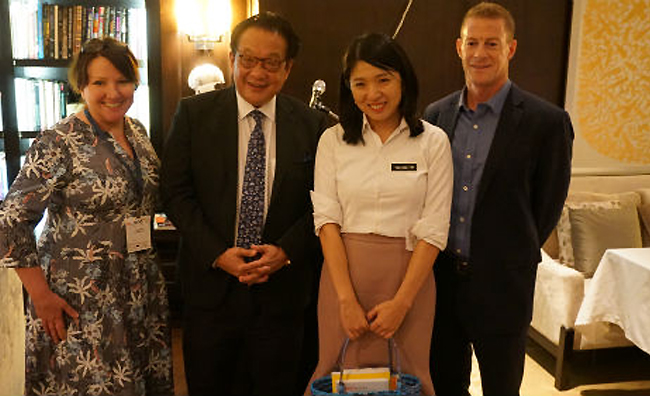 Kuala Lumpur, October 25, 2018
The Plasticity Forum recently hosted its tenth global annual conference in Kuala Lumpur. Local and international speakers presented keynotes, presentations and panels aimed at inspiring business collaboration and creating circular economies for planet, people and profit.
Highlighting plastic sustainability and circularity for businesses, keynote sessions and discussion panels focused on global and regional issues surrounding plastic sustainability, rethinking the process of recovering plastic for a second life, how to raise the capital for such sustainability ventures, new innovations in plastic sustainability, and how companies can take action towards environmental sustainability.
The day-long forum ended with a post-event networking session which featured special guests YB Yeo Bee Yin, Minister of MESTECC and Tan Sri Dato (Dr) Francis Yeoh, Executive Chairman of YTL Group. Forum attendees were able to meet fellow delegates and chat with speakers.
Speaking at the networking session, Tan Sri Francis Yeoh said "This forum could not be more timely as the plastic crisis has become so alarming where drastic action needs to be taken to curb levels of plastic waste, and also at the beginning of a fresh initiative addressing this issue directly, announced by the Government of Malaysia just last week. Our participation in this forum is an ideal accompaniment to our other on-going sustainability efforts carried out across YTL Group on three continents."
Further highlighting the plastic crisis that the world faces, he shared his startling discovery that microplastics are found in 90 per cent of table salt used around the world. "As quoted by His Royal Highness Prince Charles, who was addressing the 'Our Oceans Conference' in Malta, he said the growing threat to the world's marine ecology has reached a critical point where plastics are now on the menu. In the next 30 years, there will be more plastic in the oceans than fish by weight if we continue to dump over 20 billion tonnes a year in plastic into the oceans," Tan Sri Francis shared.
Addressing the issue of the role the government and businesses have to play in environmental sustainability, Tan Sri Francis Yeoh said that companies cannot simply carry on with business as usual. New and innovative partnerships have to be forged to reduce plastic consumption through public policies, regulations, enforcement and infrastructure development.
Tan Sri Francis Yeoh also threw his support behind the Malaysian Government's efforts to do away with single-use plastics by 2030, saying, "YTL Group will also do its part in working with the Government in helping to achieve this goal, and we have set a target to eliminate single use plastics in all of our properties and throughout our supply chain where we have operational control, by 2025. From a business perspective, YTL is truly committed to creating practices and cultures that preserve resources today in order ensure more opportunities for future generations."
In her remarks to the forum attendees, YB Yeo Bee Yin stressed the importance of needing an alternative to plastic materials that have a life of 20-700 years, and are a growing environmental crisis.
She further reiterated the Government's roadmap of zero single-use plastics by 2030, saying that "the Government of Malaysia wants to invest in technology, and to make sure that Malaysia will be a place that can say we not only follow the roadmap of other people, but we will also be trying to give a solution to the world of an alternative to plastics."
She finished by urging everyone to look at the growing plastics crisis as not being merely a problem to be solved, but also as an opportunity for new business innovations and opportunities, and an opportunity for Malaysia to develop new solutions and innovations for investment.
Plasticity Malaysia 2018 follows on from successful Plasticity forums in London, Shanghai, New York and Sydney among others. More than just a conference, it's a global movement of informed eco-optimism, fuelled by exciting new circular economic thinking and ground-breaking technological advances. Utilising the "Ted-Talks" style format, Plasticity introduces practical sustainability concepts that are relevant to today's business world, and showcases new market opportunities for transforming plastic waste into valuable second-life resources.
Back