To build or not to build?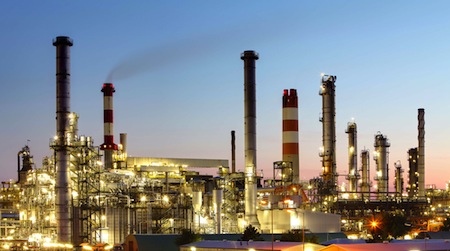 The Edge Malaysia, September 8, 2014
By Ben Shane Lim
The expected six-month to one-year delay in Malakoff Corp Bhd's 1,000MW power plant cannot have come at a worse time. The plant was due to be completed in March 2016, right when it was needed the most. On top of that, news of the delay does not give the government much time to react.
To address the potential power shortfall that could result from the delay, the government has to quickly decide whether to build additional capacity or extend expiring power purchase agreements (PPAs). Older plants would consume more natural gas, which is becoming increasingly expensive, but a new plant would be a hefty investment, especially if it is merely a stop-gap measure to address a relatively short-term capacity crunch around 2016. After all, the country is in the middle of planting up some 9,400MW of capacity over the next seven years.
Time is of the essence as the government studies Tenaga Nasional Bhd's proposal for a fast-tracked combined cycle gas turbine plant to fix the problem. Otherwise, the only option is to renew the old PPAs. But the independent power producers and Tenaga do not agree with the latter.
"Tenaga has shown that it can plant up competitively, as it has in Prai [a 1,071MW - CCGT plant that is under construction], and we can use it as a benchmark. We already have two ideal sites on standby to be developed. We don't mind being transparent about our pricing either. For us, the first priority is energy security," Tenaga vice-president of regulatory economics and planning division Datin Roslina Zainal tells The Edge.
However, with almost 9,400MW in the pipeline over the next seven years, Tenaga will need to make a compelling case to convince the government to commit to another 1,000MW.
After all, there is always the option to renew the expiring PPAs as a temporary measure to address any near-term shortfalls in capacity. "We have the option to renew expiring PPAs. The problem is that these plants are over 20 years old and are much less efficient than the new ones. Depending on the price of gas and its condition, it could cost between RM500 million and RM700 million more to operate an old plant than build a new one," Roslina says.
She estimates the fuel cost alone of firing up a 20-year-old CCGT plant at nearly RM724 million more each year compared with a latest- generation plant like Prai. This sum is based on a heat rate of 8,800 kj/kwh for an old plant and a liquefied natural gas price of RM48.772 per mmbtu as billed by Petronas.
In a nutshell, the government will have to decide if it wants to keep an old car around for a little while longer or buy a new one. A new car would be more expensive to own but cheaper to operate whereas an old car that has been paid off would be cheap to own but expensive to operate.
YTL Power International Bhd, which has a PPA for a 1,200MW CCGT that expires in September 2015, may be one of the power producers to get a renewal. While the original PPA has allowed the company to reap fat margins, more acceptable rates could be negotiated in an extended PPA.
Roslina believes it would be much easier to renew PPAs because the plants, with relatively minor refurbishment, are already there and can make up for any generation shortfall.
However, she points out, the old CCGT plant would have to take on fulI loading as it would be stepping in for a coal plant that is normally used for the base load. This means the plant will have to be run a lot, and an inefficient plant would consume a lot more gas, which is expensive.
Simply put, it makes more sense to opt for a newer, more efficient car if the owner expects to drive longer distances and save on petrol.
That said, the Energy Commission has in the past renewed the PPAs for plants owned by 1Malaysia Development Bhd and Tenaga, so why not do it again? The renewed PPAs were signed at levelised tariffs of between 35.3 and 37.4 sen/ kWh. In comparison, Tenaga's benchmark 1,071MW CCGT plant in Prai has a levelised tariff of 34.7 sen/kWh.
That is only a difference of o.6 to 2.7 sen/kWh. Over a year, based on a loading of 85%, the renewed PPAs would cost between RM45 million and RM200 million more to operate a l,000MW block. This is based on lower gas prices that were used to compute these tariffs at the time. The other issue is overcapacity. Recall that there is already plenty of new capacity in the pipeline. In fact, the government recently awarded a 2,O00MW CCGT project to IMDB, which is due in 2021.
Nonetheless, Roslina opines that a new plant could be fired up to displace older and efficient plants that are expensive to run.
Based on the current time-table the of new and expiring plants, the country's capacity crunch will occur between 2015 and 2017. Since it typically about 36 months to build a CCGT plant from scratch, Tenaga would have to begin building its proposed l,000MW plant as soon as possible if it hopes to complete it when it is most needed.
Otherwise, the national utility company may have no choice but to extend the PPAs anyway to keep the lights on. Roslina says the company would be able to accelerate the building of its plant, reducing construction time to just 30 months.
We are already sourcing for engineering procurement and construction contractors for Track 4A [a 1,100MW to 1,40OMW CCGT plant that was awarded to SIPP Energy Sdn Bhd with Tenaga as a partner. It is just a matter of extending the contracts.
She points out that Tenaga already has two sites on standby' - Paka in Terengganu and Gebeng in Pahang. All it needs is the green light from the EC.
"With YTLs PPA expiring, we can take over the existing transmission line that goes into Paka and save cost and time," she adds.
With the 30-month timeline, however, even if Tenaga were awarded the project today, it would only be completed some time in March 2017. By then, Malakoff's coal plant should also be completed, assuming it is only delayed by 12 months.
At best, the plant would only be able to "insure" against the anticipated delay in 1MDB's 2,000MW coal-fired plant that has a planned commercial operation date of October 2018 and April 2019 for its two phases.
Therefore, the government and Tenaga will need to act very quickly to decide whether an other l,000MW plant is worth building. If the project is not begun soon, it maybe pointless as it will only be completed after the capacity crunch occurs.
Once the window to plant up closes, the government will have limited options to address the power shortage, namely extending the expiring PPAs. And when the options are limited, the government may find itself in a desperate situation, paying a steeper price than it should to keep the lights on. And who will foot the bill? The public.
Back