The sky's the limit for green aviation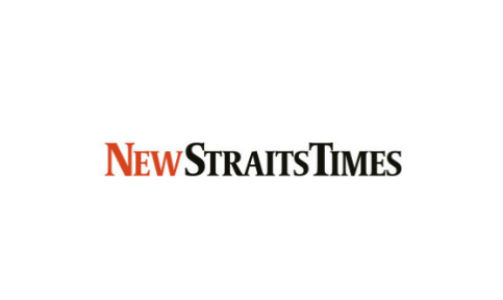 NST, June 2, 2014
With better fuel efficiency and modern aircraft designs, travellers will find more reasons than ever to take to the skies, writes Izwan Ismail
IMAGINE this. You're sitting in an aeroplane and moving on the taxiway towards the runway. As the plane moves, you notice something is different. There's almost no sound from the engines.
Only a few minutes before reaching the runway, you hear the engines being fired up and the plane ready to take off.
That unusual taxiing is the latest technology in aviation called Electric Green Taxiing System (EGTS).
It's a technology being developed by Honeywell Aerospace to cut down fuel usage while taxiing, and at the same time creates greener planes and airports.
At the Honeywell International Media Visit event in Phoenix, Arizona, US, the maker of aircraft avionics, flight safety products, propulsion engines and auxiliary power units showcased some of the future technologies in aircraft and the aviation industry.
GOING GREEN
Jim Fusaro, Honeywell Aerospace vice-president, marketing and product management, mechanical sub systems, says green taxiing is one of the many new developments in the aviation industry that could change the way aircraft operates.
Honeywell is working with Safran S.A., a French multinational aircraft and rocket engine, aerospace component company, to make this happen.
For the first time, technologies like EGTS can significantly improve operational efficiency and slash carbon emissions from aeroplanes.
"Aeroplanes take 20 minutes when taxiing and that burns a lot of fuel as the engines are not optimised to burn fuel when taxiing," says Furaso, suggesting that the use of electric power from the plane while taxiing makes more sense.
With rising operating costs, squeezed budgets and environmental concerns at the top of the agenda for many airlines, a viable solution to achieving higher efficiency and greener operations is urgently needed.
Speaking to reporters at Honeywell Advanced Technology Lab in Arizona, Fusaro says this revolutionary system will reduce fuel burn, improve operational efficiency and help protect the environment by slashing carbon and other emissions created during runway taxi operations. The EGTS is optimised for short- or medium-haul flights operating out of busy airports.
Today's turbofan engines are optimised for flying, not for powering aircraft on the ground.
"Every time a plane taxis, it burns a disproportionate amount of fuel between the gate and the runway. This becomes even more of an issue for short- and medium-haul aircraft, which spends a relatively long time taxiing between runway and gate, compared to the length of the flight," he says.
With electric motors located on the main landing gear and powered by the Auxiliary Power Unit generator, the EGTS allows the aircraft to push back from the gate without a tug tractor, and taxi without the use of engines.
When taxiing, today's global short-haul aircraft fleet can burn as much as five million tonnes of fuel per year.
Using EGTS instead will result in a significant reduction in fuel consumption — great for carriers looking to minimise fuel bills.
For an Airbus A320 making a 926km flight, the estimated savings will be around three to four per cent, compared to standard taxiing procedures.
Noise pollution is reduced and it is also a lot safer for the ground crew members as they will not be harmed by flying debris from the jet engines.
WEATHER RADAR
Aeroplanes have lower accident rates compared to cars and Honeywell is making them even safer to fly.
One of many concerns is weather condition which can put planes in danger.
"Visibility of weather conditions is a critical factor for efficient, reliable, and safe aircraft operations," says Honeywell Aerospace chief test pilot Markus Johnson.
Weather-related delays and cancellations cost billions of dollars each year, while turbulence-related incidents cost airlines on average US$150,000 (about RM482,000) per incident.
Giving pilots better ability to analyse what's in front from a far distance will enable them to plan for a better route.
To do this, Honeywell has come out with the IntuVue 3D weather radar which improves strategic rerouting and tactical manoeuvring using state-of-the-art technologies that allow pilots to find the most efficient route for improved fuel efficiency and passenger safety.
This uses 3D volumetric scanning and pulse compression technologies to provide a complete view of the weather from zero 18,288m across a 592km detection range.
"The radar's weather analysis tools help pilots better understand weather hazards and calculate the best strategic and tactical responses," says Johnson.
The unique display capability combines both weather and terrain data to provide a more intuitive horizontal and virtual view of upcoming weather dynamics — reducing or eliminating unnecessary route deviations.
"Pilots can select individual slices of the airspace including specific range, azimuth or altitude displays to make more informed routing and manoeuvring decisions," he adds.
These features have demonstrated a 26 per cent improvement in weather hazard detection over conventional radar systems.
ON THE RUNWAY
Among other aspects of making planes safer are to ensure better handling on the runway and during landing.
"Runway safety is a key concern in the airline industry. Managing it is a dynamic process that involves measuring runway incursions and excursions, and understanding those factors that lead to such incidents," says Honeywell Aerospace chief test pilot and site leader Joseph Duval.
Runway incursions and excursions have a variety of causes and are often the result of a combination of factors.
"When there is limited visibility, poor lighting, bad weather, inadequate paint lines, confusing signs or any combination of these factors, there is a greater risk of an accident," says Duval.
There are approximately 29 global runway excursions each year, primarily caused by lack of situational awareness and human error.
Runway excursions represent 96 per cent of the total runway-related accidents, and 80 per cent of those runway excursions have resulted in fatalities.
Designed to break the chain of events leading to either a runway incursion or a runway excursion, SmartRunway is the next generation of Runway Awareness and Advisory System, and now includes new advisories and visual messaging.
Runway excursions are caused when an aircraft is approaching the runway too high or too fast or not properly configured for landing, therefore causing a hard or long landing.
Honeywell's new SmartLanding, meanwhile, improves flight safety and helps reduce the risk of a runway excursion by alerting crew members if the aircraft is going too fast, too high or going to incur a long landing.
ENHANCED WARNING SYSTEM
Another safety technology that Honeywell showcased was the Enhanced Ground Proximity Warning Systems (EGPWS).
This is among the most advanced and powerful Class A Terrain Awareness and Warning Systems available for commercial air transport to reduce the risk of Controlled Flight into Terrain and Approach-and-Landing Accidents.
For example, the EGPWS uses aircraft inputs such as position, attitude, air speed and glide slope together with internal terrain, obstacles, and airport databases to predict a potential conflict between the aircraft's flight path and terrain or an obstacle.
The system monitors the airplane's location and altitude, providing a map-type display of surrounding terrain and obstacles, and sounds visual and audible alerts if the aircraft approaches too close to terrain, a body of water or a tall structure.
The product covers 100 per cent of the Earth's terrain, the ever-expanding database currently includes 12,000 airports with 30,000 runways and 108,000 man-made obstacles.
During the media visit event in Phoenix, journalists were taken on a test flight to see the flight safety instruments at work.
Back