Continuing my father's legacy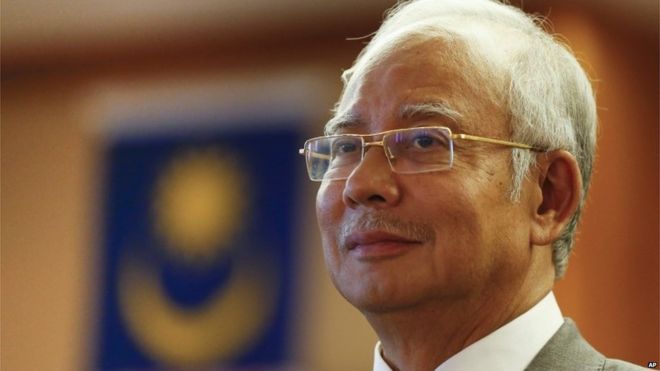 NST, June 1, 2014
By Datuk Seri Najib Razak
JOURNEY OF GOODWILL: This is the full text of Prime Minister Datuk Seri Najib Razak's speech at the Great Hall of the People in Beijing yesterday.
"FORTY years ago, my father set out on what he called a 'journey of goodwill, to sow the seeds of mutual understanding and trust'.
That journey led him here, to Beijing, and to this very hall. It was here that he signed an agreement with premier Chou En-lai, formally establishing diplomatic ties between our countries.
It was here that we began a new chapter in our relations. And, it is here today that I feel not just the responsibility of government but the responsibility to my father -- to continue his legacy and ensure the deepening of Malaysia-China ties.
Our nations are joined by a history that spans a thousand years. The friendship that began during the Song dynasty flourished under the Ming, as a relationship built on trade was strengthened by blood -- as Chinese families made the Straits of Malacca their home. From Zheng He and the Peranakans to Sun Yat Sen in Penang, our nations' stories share the same cast.
It should not have been a surprise, therefore, that Malaysia was the first Southeast Asian country to establish relations with China. Yet, some allies advised my father, prime minister Tun Abdul Razak, against the decision.
Alone among the members of Asean, he held firm, and extended a hand of friendship to the People's Republic of China. As a university student in 1974, I asked my father why; why did you make that journey and establish diplomatic relations? He replied, and I quote, 'because Chou En-lai is a man I can trust'. At a time of upheaval and uncertainty, Malaysia and China laid the foundations of trust for a relationship which has advanced and flourished.
Over the past four decades, as our nations have developed, we have grown closer together. China is Malaysia's largest trading partner, and Malaysia is China's largest trading partner in Asean. We formed a Comprehensive Strategic Partnership for prosperity and growth. And, last year, we signed a Five-Year Development Programme for Economic and Trade Cooperation.
As our economies grow, so, too, do the bonds between our people. Thousands of our students have made the journey to learn in a different culture, my own son included. The ties of family and language which were forged in the 15th century grow deeper with time. There is perhaps no better symbol of our friendship than the recent arrival from China of two giant pandas, which have become an instant hit with the Malaysian people.
Like all friendships, ours is sometimes tested. Malaysia was deeply saddened by the tragic disappearance of flight MH370, with 50 Malaysian passengers and crew, and 154 Chinese passengers on board. Facing a mystery without precedent, we were grateful for the support of the Chinese government, which has spared no expense in the search effort. We will not rest until the plane is found.
I believe that, with time, we will grow even closer together. Good relations are easy when times are good; but true friendship is forged in difficulty. In his speech four decades ago, my father stressed that 'this goodwill that exists between us must be carefully nurtured'.
It is in this spirit that I come here to China. And, I would like to express my sincere appreciation to the government of the People's Republic of China for the hospitality and warmth extended to us on this visit, and particularly, to Premier Li Keqiang for attending today.
The joint communiqué we have signed further broadens and deepens cooperation in all areas of mutual benefit -- economic, tourism, financial services, political, cultural and military.
We have agreed to increase our level of trade and investment, enhance people-to-people relations and to preserve peace and stability in the region.
Today, we renew the bonds of friendship that were established four decades ago. And, as Asia assumes a greater role in the world, we look forward to greater cooperation in the service of common goals.
In years to come, we will remain partners for prosperity; connected by history and firm in our commitment to peace. The ties that bind us will bring stability for our region and opportunity for our citizens.
For as the Chinese proverb says: 'If people are of one heart, even the yellow earth can become gold'."
Back