Felda to take Encorp private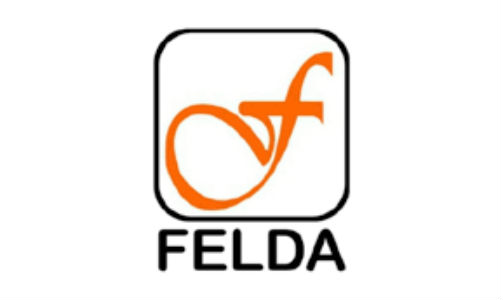 The Edge Malaysia, May 30, 2014
KUALA LUMPUR: Felda Investment Corp Sdn Bhd (FIC), a wholly­owned unit of the Federal Land Development Authority (Felda), intends to take Encorp Bhd private through a mandatory general offer of RM1.55 per share. FIC has also offered to buy the company's warrants and redeemable convertible secured loan stocks (RCSLS) it does not own at 55 sen and RM1.55 each respectively.
The takeover offer of the property development cum construction company is estimated to cost FIC RM477.2 million. The offer comes on the back of FIC's conditional sale and purchase agreements (SPAs) to buy 66.6 million and 43.7 million shares from two substantial shareholders, namely Lavista Sdn Bhd and Pegang Impian Holdings Sdn Bhd respectively, on May 6. FIC also acquired warrants and RCSLS from the two parties, with all transactions expected to be completed on June 2.
In a filing with Bursa Malaysia, Encorp said the board (save for Yeoh Soo Ann, Mohd Ibrahim Masrakin and Datuk Feroz A S Moidunny who abstained from deliberating the offer) did not intend to seek an alternative offer. "The board shall appoint an independent adviser to advise the board and holders of the offer securities in relation to the offer," it added. "The SPAs became unconditional on May 29. Accordingly, upon completion of the acquisitions, FIC will hold 110.3 million Encorp shares, representing about 48.56% of the voting shares, 18.8 million warrants and 37.6 million RCSLS," it said in its filing.
Encorp said FIC did not intend to maintain its listing status in the event it receives more than 75% in acceptances. "The offeror has confirmed that the offer will not fail due to insufficient financial capability, and that every holder who wishes to accept the offer will be paid in full by way of cash," it said. Encorp's share price marched to a six­year high of RM1.65 two weeks ago from RM1 in early January. It closed at RM1.54 yesterday with a market capitalisation of RM354.9 million.
At the offer of RM1.55 per share, Encorp shares are valued at historical price­ earnings ratio of 5.55 times based on earnings per share of 27.98 sen. Encorp saw a big jump in its earnings for the financial year ended Dec 31, 2013 (FY13). Its net profit surged to RM61.13 million in FY13 from RM12.08 million the year before. Revenue grew to RM538.7 million from RM396.5 million previously.
For the first quarter ended March 31, Encorp posted net earnings of RM7.4 million, a reversal from a net loss of RM5.1 million in the previous corresponding quarter. Revenue rose to RM93.3 million, from RM72.1 million previously. FIC is Felda's investment arm, responsible for undertaking business activities that are non­plantation related and is currently involved in property development, hospitality, operation & maintenance, and energy & utilities.
Back