Highlight Sime Darby sells E&O shares back to Tham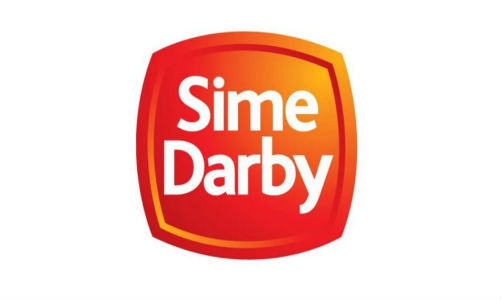 The Edge Malaysia
KUALA LUMPUR: While the memory of Sime Darby Bhd paying a hefty premium for a 30% stake in Eastern & Oriental Bhd (E&O) is still fresh in investors' minds, the conglomerate yesterday announced that it intends to sell a 9.9% stake back to E&O managing director Datuk Terry Tham Ka Hon at RM2.90 per share — which is 26% higher than the price it paid three years ago.
Sime Darby explained that the proposed disposal would "further align the interests of Tham and key senior personnel with that of E&O". It is learnt that the share sale aims to retain senior management to continue managing and charting E&O's strategy over the years, said sources, adding that this move was taken to prevent the property firm from falling into the same situation S P Setia Bhd is in now.
Many senior executives in S P Setia, including Tan Sri Liew Kee Sin, left the company following Permodalan Nasional Bhd's (PNB) acquisition of a 48.76% stake in the property group. Liew, who helmed the group for years, left after he sold his entire stake to PNB. Tham was among three parties who had collectively sold a 30% equity interest in E&O to Sime Darby for RM766 million. Tham sold a 12.2% stake then. The other two were Tan Sri Wan Azmi Wan Hamzah and Singapore­based GK Goh Holdings Ltd.
Following the disposal, Tham was left with a 5.1% stake in E&O, Wan Azmi 2.9% and GK Goh 3.5% in E&O. GK Goh has raised its stake to 7.25% later. In a filing with Bursa Malaysia yesterday, Sime Darby said its wholly­owned subsidiary, Sime Darby Nominees Sdn Bhd (SDN), has entered into a conditional share sale agreement with Tham's private vehicle, Morning Crest Sdn Bhd, to sell 110 million or a 9.9% stake in E&O for RM319 million. Following the proposed disposal, Sime Darby's equity interest in E&O will be pared down to 22%.
It noted that the total cash consideration of RM319 million or RM2.90 per share that it is offering to Morning Crest was RM56 million higher than Sime Darby's average cost of investment of RM250 million. In other words, the conglomerate could make a return on investment of 28%. The offer of RM2.90 per share is at a premium of 21.8% from yesterday's closing price of RM2.38. After having considered all aspects of the proposed disposal, Sime Darby is of the view that the deal is "reasonable" taking into consideration the premium over the prevailing market stock price of E&O.
Sime Darby said the sale securities were acquired between 2011 and 2013 and the carrying amount of the sale securities as at June 30, 2013 was about RM263 million, which is worth RM2.39 per E&O share. The pricing of the shares at RM2.30 each, which was a huge 59% premium to the E&O share price at that time, had raised eyebrows The share sales had sparked debate whether it was tantamount to a related party transaction and whether Sime Darby should undertake a mandatory general offer for E&O.
However, the Securities Commission Malaysia (SC) ruled that it found no collusion between Sime Darby and E&O's Tham with regard to the deal. "It is the SC's findings that Sime Darby and Datuk Terry Tham Ka Hon are not parties acting in concert, and as such, a mandatory offer obligation would not arise," Sime Darby told Bursa in an announcement dated Oct 11, 2011.
Back