Malaysia Firms Can Tap India Infrastructure Potential After Modi Takeover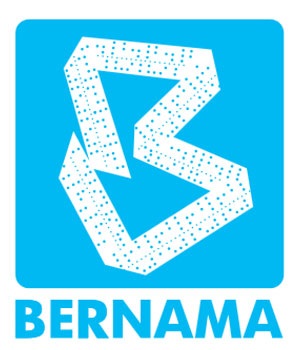 Bernama, May 27, 2014
Malaysian construction and infrastructure companies would do well to cash in with the inauguration of the government of Prime Minister Narendra Modi, who is considered business-friendly.
Malaysian companies have experience in implementing infrastructure projects in India -- Malaysia's Scomi is constructing the Mumbai monorail project in partnership with Larsen & Toubro of India.
The Modi government is expected to embark on modernising and upgrading the country's creaking infrastructure, and one area Malaysian companies could tap into is the modernisation of the Indian railways, one of the world's largest.
According to US infrastructure experts who have been studying the anachronistic level of infrastructure in India, the length of tracks on India's railways totals some 65,000km, while Indian Railway's rolling stock consists of 239,281 freight wagons, 59,713 passenger coaches and 9,549 locomotives (mostly diesel and electric, with a diminishing number of steam locomotives).
State-owned Indian Railways operates about 10,000 trains daily.
However, the railway as a transportation carrier is losing its importance, particularly in the movement of goods, and the need to modernise its networks, signal technology, train cars and railway stations is very acute.
Many of the country's 7,500 train stations are dilapidated, dating back to colonial times, and are in urgent need of modernisation.
Many overseas-based industrialists of Indian origin are eyeing India's infrastructure sector for business.
London-based Hinduja Group's co-chairman G.P. Hinduja recently told the media that infrastructure development should be a priority for the Modi government as this would enable it to attract investment.
Such sentiments are also echoed by US-based entrepreneurs, both Indian and non-Indian, who want to enter the huge Indian market and have been critical of the previous Indian government, which saw declining investment levels.
Investor and business confidence has been slowly but steadily rising in India ever since trends became clear in exit polls that Modi was emerging as the winner.
The Bombay Stock Exchange rose to a new high.
One of Malaysia's leading entrepreneurs, AirAsia chief executive Tan Sri Tony Fernandes, recently observed at the World Economic Forum in Manila that this was a good time to start a new business in the country.
His low-cost airline is launching a new airline, AirAsia India, in collaboration with India's Tata Group -- the first India-based airline involving foreign investment.
Modi's first priority is to revive the economy and create jobs. India's economy grew 4.7 per cent in the last quarter of 2013, down from nine per cent in fiscal year 2011.
There have been suggestions from US-based Indian business people that Modi should start a "single window" -- similar to the one by the Malaysian Industrial Development Authority -- to facilitate processing of project paperwork.
This, they say, would send a "clear message" to the business community that Modi is serious about his political goals which, they say, should give priority to infrastructure and tax reforms.
India's changing business climate also augurs well for Malaysia's construction and infrastructure companies aiming to penetrate the lucrative Indian market.
Back