Star gets new chairman, makes RM22m profit in 1Q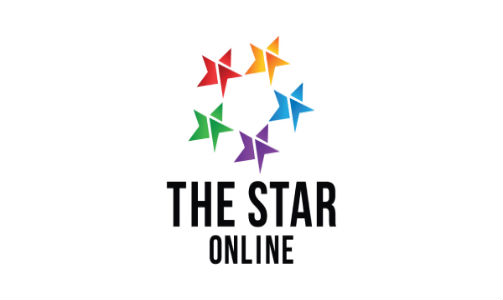 The Edge Financial Daily, May 22, 2014
Star publications (M) Bhd has a new chairman – former deputy home minister Datuk Fu Ah Kion, who assumed the post the same day that it announced a 32% drop in its first-quarter ended March 2014 (1QFY14) net profit.
Fu, 64, takes over from Tan Sri Dr Fong Chan Onn who retired.
Star also appointed a deputy chairman – Senator Datuk Kuan Peng Soon, treasurer of the Malaysian Chinese Associtation (MCA) which has a controlling 47% stake in the company. Kuan is also executive chairman of Fajarbaru Builder Group Bhd.
The group made a pre-tax profit of RM21.65 million (a fall of 381.% from the corresponding quarter of 2013) and a net profit of RM15.46 million (a 32.3% drop from 2013. )
Revenue dropped by 4/3% to RM211.14 million from RM220.62 million in the same quarter of 2013 due to lower advertising income.
The uncertainties in the economy in the first two months, the flight MH370 incident in March and seasonal factors affecter overall revenue, the company said.
The decline in profits of the print and digital segment was mainly attributed to the RM9.58 million paid out for expenses related to a voluntary separation scheme (VSS) but is expected to save the company in estimated RM5 million per annum in future.
According to its 1QFY14 results, if the VSS amount was excluded, the group's pre-tax profit contracted by only 10.7% despite the challenging environment.
On a positive note, Star's other segments in radio broadcasting, the television channel and the event, exhibition, interior and thematic reported an increase in revenue.
Group managing director and chief executive officer Datuk Seri Wong Chun Wai said he expects a better performance in April and May. He said advertisement bookings, which were postponed or cancelled following the MH370 incident were captured in these two months.
Wong said the group also hoped to benefit from the upcoming World Cup in July although this event is principally television driven.
He also believed that the Hari Raya festive season would benefit its radio and print segment.
In the events and exhibition business segment, Cityneon will continue to seek out more opportunities in China and Southeast Asia, especially for thematic and interior design business, while Perfect Livin' will continue to enhance its financial performance by organising more events in 2014 and strengthen its market position.
The group also announced that it would continue to improve its cost efficiency measures as well as increase its revenue streams.
Back