Don't sublet lots, warns City Hall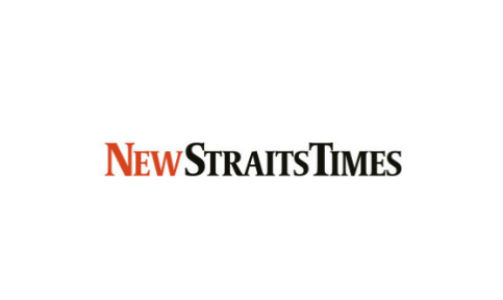 NST, May 23, 2014
RAMADAN bazaar traders, who are caught subletting their lots, will not only have their licences cancelled, their goods and trading materials confiscated, but will also be blacklisted immediately.
Kuala Lumpur Mayor Datuk Seri Ahmad Phesal Talib said this during the balloting of trading lots for the bazaar in Lorong Tuanku Abdul Rahman.
He reminded petty traders that they are not allowed to have foreigners as assistants based on the Federal government's ruling.
"If they need help, they can ask their family members or friends. That's the ruling and if they flout it, they will face the same penalties as those caught subletting their lots.
"Such action only give City Hall and the organisers of the bazaar a bad name," he said during the balloting attended by more than 1,000 traders in Stadium Titiwangsa here.
In the past, many who were hauled up for subletting their lots had used the ruse that foreigners were just helping them out at the time City Hall officers arrived for inspection.
Petty traders were, by definition, those with capital below RM50,000.
Those with a capital above RM100,000 could, however, hire foreign helpers.
He said the bazaar lots were given out with the objective of helping the poor and small-time businessmen.
"They can't take our kindness for weakness and use this holy month and the charitable mood we are in as a leverage for such underhanded tactics," he added.
Phesal later said City Hall was also adding another trading site in the city centre to cater for the overwhelming demand for lots there.
So far there are about 2,700 applications for lots in Lorong Tuanku Abdul Rahman, Masjid India, and the reserve for blind musicians near the Coliseum theatre.
However, there are only about 950 lots available.
"This year, traders will not be allowed to occupy parking lots and empty spaces in Jalan Masjid India.
"Those plying their wares on push carts can apply for temporary licence to trade at the bazaars but this licence dictates that they can only trade within the range of the bazaar."
Phesal also called on traders to take into account that it is Visit Malaysia Year.
"Currently, the weekend pasar malam on Jalan Tuanku Abdul Rahman and Jalan Masjid India are part of the KL City tour packages.
"They should also incorporate Ramadan bazaars as part of tour packages as this would increase touristic appeal and promote cultural awareness," he said.
"They should also maintain a high standard of cleanliness to safeguard our reputation internationally," said Phesal, adding that Alam Flora would be providing bins for disposal of food waste to prevent traders from throwing them into the drains.
He said the Domestic Trade, Cooperatives and Consumerism Ministry would also be doing price checks at the bazaars to ensure traders do not take advantage of the festive season by overcharging.
Back