I helped plan diplomatic ties with China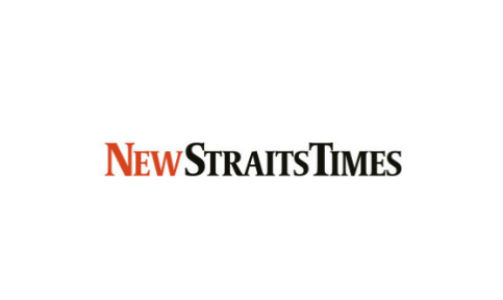 NST, MAy 25, 2014
Forty years is comparatively short in the life of a nation, but it is a long time in the life of a human being. United Nations Association Malaysia Governing Council member Datuk Khor Eng Hee tells Zulita Mustafa about the role he played in helping Malaysia establish diplomatic ties with China, ultimately, leading to the inaugural visit of Tun Abdul Razak Hussein to China in 1974
ONE morning in early 1972, Khor Eng Hee, the Foreign Ministry's under-secretary in charge of politics and international organisations, was in his office at Wisma Putra in Kuala Lumpur when he heard a knock on the door.
He was shocked to see then prime minister Tun Abdul Razak Hussein walk in, accompanied by former Foreign Ministry secretary-general Tan Sri Zaiton Ibrahim.
"Razak asked me what my duties were, and when I told him, he immediately instructed me to stop what I was doing and concentrate on China.
"And, that was my first assignment from the prime minister -- the establishment of diplomatic relations between Malaysia and China."
It has been 40 years since and Khor believes the establishment of diplomatic relations with China was one of the most important initiatives our leaders had taken to promote and protect the interest of the nation in terms of foreign relations.
Razak initiated the move towards normalisation of relations, which culminated with his meeting with his Chinese counterpart, Premier Chou En-lai, in Beijing on May 31, 1974.
"In hindsight, I can look at my role in four parts. Firstly, to study developments taking place in China.
"Secondly, to prepare for relations through negotiation, as was the practice.
"Thirdly, to prepare and arrange for the prime minister's official visit to China to meet his counterpart, Chinese premier Chou En-lai.
"Finally, to assist the first Chinese ambassador to Malaysia, Wang Yu-Ping, in getting a piece of property along Jalan Ampang on which they could establish their embassy in Kuala Lumpur."
Razak, who also concurrently served as Foreign Minister, took over from Tunku Abdul Rahman in September, 1970.
Under his leadership, Wisma Putra took a proactive stance in a number of areas to foster good foreign relations.
"My duties in Wisma Putra as under-secretary in charge of a large political area and international organisations included observing what was going on in China.
"A month after my meeting with the prime minister, I was informed by Razak's special chief secretary (Tan Sri) Zain Azraai Zainal Abidin that he wanted me to brief him about the situation in China.
"My main source of information about China was our Commission, now known as Consulate-General, in Hong Kong.
"Soon after briefing the prime minister about the political situation in China, I was informed by Zain Azraai that Razak wanted me to prepare for negotiations with the Chinese to normalise relations. This stage of preparations was largely to make a list of matters that we would want to discuss with the Chinese government and to have an agreement on.
"The outcome would then go into a joint communiqué, which our prime minister and his Chinese counterpart would sign and issue during an official visit to Beijing."
According to Khor, the document would declare the establishment of official and diplomatic relations between the two countries.
It would also announce the mutual agreement of the issues or matters that both sides wanted to include in the communiqué.
"New York was chosen as the venue where we and the Chinese could get together to go over what both sides wanted to include.
"Our permanent representative to the United Nations, Tan Sri Zakaria Mohamed Ali, and his Chinese counterpart, Huang Hua, the first Chinese permanent representative to the UN, were given the responsibility of working on an agreed text.
"Both men were highly accomplished diplomats, and, if I may add, very pleasant personalities.
"Though I was a part of the Malaysian delegation involved in the negotiations, I kept behind the scenes, as my task was to provide the issues that our side would want included in the communiqué," said Khor.
"At that first meeting in New York, the Malaysian delegation, led by Zakaria, included Zain Azraai, (Tan Sri) Ahmad Kamil Jaafar (the then the deputy permanent representative to the UN), (Tan Sri) Abdul Kadir Mohamad from our permanent mission to the UN, Shiv Charan Singh from the office of the Attorney-General, and me.
"It took us some six months to get a draft communiqué finally agreed on during the two negotiations in New York. There was a break of about two months between the negotiations. Once the draft was ready, my next duty was to arrange for the prime minister's official visit to Beijing in May 1974.
"I took a few officers with me in late May 1974 to visit Beijing to meet officials in charge of protocol in the Chinese Foreign Ministry to work out the programme for the visit.
"My route took me through Hong Kong, and then by train, to Quangzhou.
"From there, we took a local airline to Beijing. I remember the train stopping at Shenzhen along the way. It was then a nondescript small village.
"With the cooperation of Chinese officials, I managed to obtain a programme for the visit, which included two meetings between our prime minister and Chou En-lai.
"Our prime minister, with a small group of officers that included the prime minister's special economic adviser Raja Tun Mohar Raja Badiozaman, Zaiton Ibrahim, Zakaria, Zain Azraai, myself and one or two others whose names I cannot recall, met Chao En-lai, who was accompanied by Vice-Premier Li Hsien-nien and a small group of senior Chinese officials.
"Discussions touched on our bilateral relations." The rest, he said, was history.
Back