Consumer group questions need for telco client reports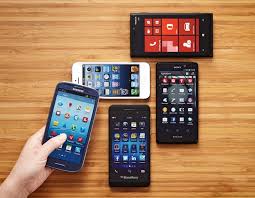 Malay Mail, May 20, 2014
Telecommunication companies should not provide customer details to credit reporting agency CTOS Data Systems Sdn Bhd, the Federation of Malaysian Consumers Association (Fomca) said yesterday.
Fomca national consumer complaints centre legal and dispute resolution manager Santosh Kannan said he was alarmed when complainants started reporting that their names had been listed on the CTOS database for accumulated telco charges, even though their accounts and services had been suspended for up to a few years.
He said 6,404 telco-related complaints were received by the centre in 2013, including 3,000 for connection disruptions and 1,200 for poor bandwidth.
Only 60 per cent of the complaints were resolved, with the provider sending technicians to repair the connections or substantially reducing the billed amount.
Santosh said he suspected the number of recorded complaints was just the tip of the iceberg.
"For every complaint that reaches us, we estimate at least five go unreported," he said.
He said credit reporting services should strictly be applied to larger financial transactions such as debts, loans and mortgages.
"Small, insignificant amounts of debt like those owed to telcos should not be listed, especially due to the questionable reliability of the services offered," he said.
Santosh said the most complaints were against Packet One Networks (M) Sdn Bhd (P1).
Since the end of 2012, almost 1,000 complaints were received on Packet One's broadband service, of which only an estimated six per cent were resolved.
"Contracts must be voided when there is no service. How can consumers be punished for services that don't exist?" he asked.
"Unless P1 can prove it is providing the services as advertised and discredit the complaints, it is unfair to send bad references of those customers to CTOS."
When contacted, Packet One Networks defended its decision to report its customers to CTOS, saying it was to protect itself from "opportunistic abuse by defaulters of our products and services".
"The CTOS mechanism collates publicly available data used commonly across various industries to assist service providers like us in making better decisions," said a Packet One Networks spokesman.
He said the company adhered to Malaysian Communications and Multimedia Commission (MCMC) regulations when submitting information to CTOS.
"All such cases are investigated and accompanied by recorded logs, including outreach steps by customer care to communicate with clients," he said.
Back