Women, it's time to rise and be counted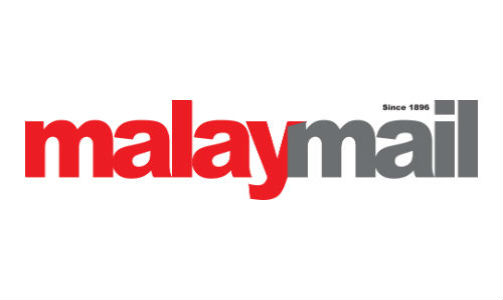 Malay Mail, May 5, 2014
THE policy to include women in at least 30 per cent of its public sector decisionmaking positions had "exceeded" its target.
Deputy Women, Family and Community Development Minister Datuk Azizah Mohd Dun said the percentage of women involved in decision-making in the public sector, which was 18.8 per cent in 2004, rose to 30.5 per cent in 2009, 31.7 per cent in 2012 and 33.7 per cent last year.
The target, according to experts, was achieved as there were more women working in the public sector and much eff ort has been taken by various ministries to ensure there was continuous commitment to make sure women were given top positions in government bodies.
The powers-that-be, however, should not be overly excited about its achievement as 30 per cent is merely the minimum target which had been set. The same cannot be said for the private sector, where women's participation in the decision making process is below 10 per cent.
While employers can do their part in providing equal opportunities to women in terms of career advancement and training, women should also accept challenges when presented.
Datuk Ramany Gurusamy believes the blame does not just necessarily lie on private sector employers as sometimes women feel they are not at par with men.
"Men tend to form boys clubs where they sit together and talk about issues which are work related. But women don't seem to want to be part of this club," said Gurusamy, who is the National Council of Women's Organisations deputy president.
"Some women tend to feel they are not ready when given a promotion. Women need to empower themselves to face challenges at the workplace.
"They should rise to the occasion and attend training programmes to enhance their knowledge rather than take the back seat and allow their male counterparts to be ahead of them."
She said family commitments were also a factor in which women were forced to let opportunities slip by them.
"Both women and men should realise the task of raising a family should not be solely shouldered by the women.
"We are, however, seeing a change as I have noticed there are young men who are beginning to share responsibilities at home and this is much welcomed," she said.
Policies in eliminating gender discrimination have been implemented by the government in the past 50 years.
In 1968, the government enforced the Pensions (Amendment) Act to change the status of married women workers from temporary to permanent and pensionable.
In 1975, married women were recognised as individuals in their own right after the Tax (Amendment) Act was introduced to allow separate assessments for women.
Also in 1975, the National Advisory Council for Integration of Women in Development was formed and subsequently in 2001, the Women, Family and Community Development Ministry was set up.
The formulation of the National Policy on Women and a chapter on Women in Development, introduced in the 6th Malaysia Plan, saw the allocation of a special fund for the development of women.
These achievements were hailed as signifi cant milestones towards empowering women in the country.
However, studies showed women participation in the Malaysian workforce remained relatively lower than their Asean counterparts.
Only 45 per cent of women are in the workforce here compared to 60 per cent in Singapore and 80 per cent in Laos.
Reports have also indicated that in some western countries, the percentage of women in the workforce stood at 75 per cent.
There appears to be a long way to go for women in the country to gain their rightful place especially in the workforce.
The change should start with us. Are you game for the challenge?
Back