Straight-talking Axiata CEO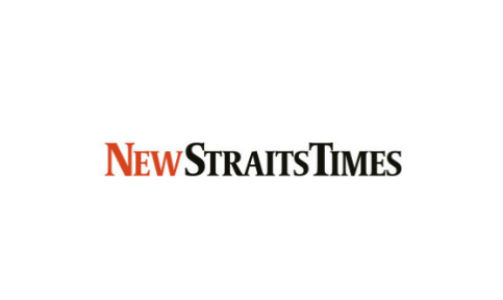 NST, May 2, 2014
By FRANCIS DASS
DRIVING GROWTH: Jamaludin has the ability to contextualise things and paint the bigger picture.
IF Hollywood was ever to make a movie on our telco industry, you can bet top dollars that Datuk Seri Jamaludin Ibrahim will be the leading man.
He has the looks, charm and most important of all, the talent going in his favour.
In reality — in the telecommunications industry — he is highly respected by industry players as well as the media for his ability for straight talk, without the need to spin things.
Jamaludin is the president and group chief executive officer of regional telecommunications giant, Axiata Group Bhd.
Axiata has presence in a handful of Asean and South Asian countries and he spoke frankly about the ups and downs of the group's 2013 financial performance.
"Last year was a very good year but fairly distorted. All our operations did very well — not just well, but very well — but XL Axiata Indonesia had a tough year. And it skewed the overall performance to be just good. It could have been very good," he said in an interview with Business Times.
Here, he demonstrated his exceptional skills as a CEO, narrating events backed with data and the benefit of a hindsight. When Jamaludin speaks, he does so to inform others of the facts.
He demonstrated his ability to contextualise things and paint the bigger picture when he continued explaining that in 2013, Celcom had a very good year where the company performed very well against most of the matrices and the groups' objectives.
In Bangladesh, Robi outperformed all competitors where the Bangladesh unit's revenue grew by 16 per cent, Ebitda by 30 per cent and its profit more than doubled. Dialog, in Sri Lanka, too performed very well.
It was a similar scenario for Idea in India and Smart in Cambodia.
"But XL had the toughest year last year, in the last seven years. In fact, 2013 was the worst year. They've had extremely good years, except last year. And this made our year just a good year, not an excellent year.
"For XL, it was almost like a perfect storm in terms of tough competition. One of the smaller competitors drove down the market with heavy and significant price cuts — not minor, but major! To tell you how major it was, at one point their price was half of our price.
"Then, to make things worse, we also priced more competitively than we should have. We shouldn't have reacted in that way."
Outside of XL, network was also an issue.
At 55, fit, energetic and on the ball, so to speak, Jamaludin has 17 years' experience in the information technology industry and 16 years in the telco sector under his belt.
And these backgrounds gave this charismatic leader a unique and excellent insight into the industry, where he is an admired leader now.
He understands network issues and has insights into where the mobile telecommunications industry is heading as the devices become more prevalent in everyone's lives.
Back to Axiata's stable of companies this year, he believes most of them will continue to do well and even XL is expected to do well.
"The merger with Axis will obviously affect the profit as they had paid RM865 million for the acquisition. But some of the benefits will come this year, a bit next year, but mostly two and three years from now.
"Therefore, there will be an impact on their profitability this year. However, it will affect positively on the revenue line because they've acquired the customer base of a new company," he said.
In Jamaludin's assessment, XL would have grown in the high single-digit this year without Axis. But, with the acquisition, it will be a low single-digit.
As for Celcom, he's proud the company did very well.
"Last year, it made the highest profit in the industry despite the fact that it was a competitive year. This year, Celcom should perform on par with the industry, or slightly better because we believe there will be a bit more competition compared with last year," he said.
The advantage of being a regional player and one in markets that are in different stages of maturity and growth, is that lessons learnt in one market can serve as an invaluable guide for the command centre in charting treacherous waters in other territories in the form of market realities and challenges.
On price wars, Jamaludin said it is something the company will not engage in.
"There should not be a price war because all of us (industry players) must ensure the long-term health of the industry," he says.
Jamaludin explains that when telcos reach a high stage of maturity in the industry, a price war doesn't bring in the corresponding volume.
There are options of offering customers better and more innovative packages in mature markets. The advanced analytics that serve the telcos today are able to identify user behaviour and patterns that can help telcos offer more targeted packages based on the customers' locations and behaviour patterns.
Night owls, for example, will receive notifications of attractive data packages between midnight and 2am, for example. Or, low SMS users might be offered up to 80 per cent discounts for using SMSes. The possibilities and variations are endless.
Just as technology can be used to generate more income, telcos also deploy technology to bring down operational costs.
"The costs brought down by analytics is significant," said the Johor-born CEO.
"There are two parts to it. First, the monitoring system to manage the network so that we know which network requires an upgrade or which one has low capacity so that we can fill up the capacity.
"The other one is the methodology we are working on called LCN (low-cost network). It optimises the network even further. We can identify places where revenue per user (RPU) is high or low and we can see areas where we need to invest because we can see if the majority of the users are using 3G or 4G phones and these are people who can afford to spend more on mobile services. So, when I do my planning, I will spend more in one area than in another.
"Or, when I look at areas where people are mostly using 2G phones, I can invest less in this area. My investment will commensurate with the growth potential prospects," he explains.
That's the thing about Jamaludin. He relishes the learning process — whether his own or that of the person he is speaking to.
It is understandable that he leads his top management teams in dialogues with the government leaders of the countries where Axiata has a presence to enlighten them on where the telco industry is heading and what the governments need to do.
Again, the earlier mentioned experience of lessons learnt in different territories are immensely useful for government leaders.
This characteristic of Jamaludin, to enrich people with knowledge and information, is possibly also why his employees perk up when his name is mentioned. They are obviously very proud of him and look up to him.
And among his staff, one can see the most dynamic, progressive and liberal cross-section of the top-tier that drives Malaysia forward. And this is no coincidence.
It is a case of the best begets the best. "Our biggest asset is the people," Jamaludin puts it simply.
"We have a philosophy that when we first bring in people we make sure we bring in the best people. We also make sure we pay them reasonably high but not the highest," he said.
"We make sure that the people who join us believe in the vision of the company because, then, there will be a drive for them. At Axiata, we want to be the regional champion and you are going to be part of the journey to transform this company from a government-linked company to a regional and world-class multi-national corporation.
"And lastly, we want them to enjoy their job. It is fun," he says.
He repeats that it is a quartet of combination that is the attraction: "it is the job, it is the pay, the vision and the fun environment and we hire people based on these criteria."
He believes that is the reason the staff will not leave, even if they are offered better pay or a better job.
But that does not mean Axiata does not lose key team players.
Last year, Axiata spent more than US$10 million (RM32.7 million) in training and development group wide.
On his part, Jamaludin and the top management team spends a lot of time identifying talents, coaching, mentoring, as well as looking at training and development for the staff.
With 23,000 employees and 240 million subscribers, Axiata is set to grow further.
"For telcos, the basic population growth provides us growth. Every year, two to three per cent of the population become 'eligible' to use a mobile phone. Then, there is a lot of urbanisation. When you move to the city, you have to use a mobile phone as it is a case of pure survival. These are from a demographic perspective.
"From a business perspective, more and more people are using data. With more and more applications, you will be using more data. In fact, the total traffic doubles every year and this has happened two years in a row now."
The script for the coming sequels of financial statements are looking very good indeed for Axiata and Jamaludin.
Back