Follow the infrastructure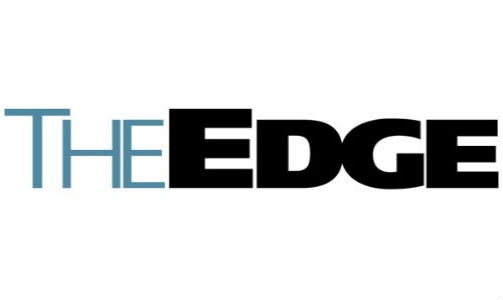 The Edge Malaysia, April 28, 2014
In the property sector, 'location,location,location' is the mantra of developers looking to invest in areas that can offer the best capital to invest in areas that can offer the best capital appreciation, but not everyone has keen eye for potential gems.
Ho Chin Soon, director of Ho Chin Soon Research Sdn Bhd, has a simple solution: Follow the infrastructure.
Ho Chin Soon Research was established in 1989 to provide information on land use and ownership data to developers, property consultants, real estate agents and other stakeholders in the industry.
In his presentation, "Are there any more hot spots left? Where to put you money' at The Edge Investment Forum on Real Estate 2014, Ho revealed the likeliest new hot spots based on infrastructure works.
"For Penang in the years to come, people should look carefully at Batu Kawan as there are more reclamation projects in the pipeline," he said.
In Johor, he singled out Johor Baru and Iskandar Malaysia because of the announcement of the high-speed rail (HSR) project at Bandar Malaysia and the rapid transit system (RTS) in Stulang Laut and Woodlands North.
For Greater Kuala Lumpur, he said the centre of gravity had shifted t other south, spurred by several new highways – Kinrara-Damansara Expressway (Kidex), Serdang-Kinrara-Putrajaya Expressway (SKIP), Damansara-Shah Alam Putrajaya Expressway (DASH) and Sungai Besi-Ulu Kelang Expressway (SUKE), among others.
Penang
As for Penang, while it is not a large state, a lot of big things are happening there, Ho said.
"Looking at Gurney Drive, there will be a new highway running along it with property developments happening close to the roundabout where the Oriental Seafood restaurant is located."
While there are existing high-rise developments along Gurney Drive, Ho said residents do not have to worry because a park is planned for those areas that have the potential to block views of the scenery.
He added that following the infrastructure works from Gurney Drive to Tanjung Bungah, there does not seem to be any land left, even as far up as Batu Feringghi. However, Teluk Bahang looks like a promising location, with Banyan Tree planning a project there.
Over at the Southern Corridor, there is potential for growth all along Batu Maung and Teluk Kumbar with the completion of the Second Penang Bridge, stopping short at Gertak Sanggul and then going up to Balik Pulau.
For the future, Ho advised investors to look at Batu Kawan, which has many parcels for development.
"There is a lot of potential for Batu Kawan and IKEA has already signed on the set up its business there. Also, in December, an environmental impact assessment was approved in Seri Tanjung Pinang," he says.
The Royal Military Air Force base in Butterworth is a potential hot spot due to the proposed plans by the Penang government for an undersea tunnel project.
Johor Baru and Iskandar
Due to the brisk development of Iskandar Malaysia and the presence of many big property names like UEM Sunrise Bhd and
Gamuda Land Sdn Bhd, the region will see a lot of growth, especially with the new HSR services that will begin at Bandar Malaysia.
"According to Singapore Prime Minister Lee Hsien Loong, there are 27 possible locations for the HSR stops, among them Tuas West, Jurong East and the city," he said. The last stop may be at Gerbang Nusajaya.
"Will it pass through Johor Baru Grand Sentral and then move to Gerbang Nusajaya or it will come from Pontian to Gerbang Nusajaya? We will know in due time when the tender has been awarded."
As for RTS in Iskandar, all eyes are on the Stulang Laut and Woodlands North, Ho explained in view of the recent acquisition of 47ha of land by China-based developer Guangzhou R&F.
He added in five years' time, with Woodlands North MRT station opening up and servicing the Thomson line, there will be a cross-border link to Johor. "It could be undersea or above ground."
"We believe Stulang Laut has great potential depending on where the Singapore government plans the RTS stops."
Greater KL
Ho believes the centre of gravity for Greater KL is no long the city centre, but has shifted south to the Kinrara Army Camp. This is due to four new highways – SKIP, Kidex, DASH, SUKE.
But what is more important are the MRT lines.
"As you all know, real estate prices along the first line, the blue line, have gone up tremendously and last month, when they approved the MRT 2 line, the market was again buzzing with excitement, Ho said. "The first station for the blue line starts at Sungai Buloh. It will then move to Kampung Baru and KLCC on its way to Tun Razak Exchange. The Kampung Baru Development Authority has a master plan for what it wants to do and there will most like be a water feature like a lake."
As for TRX, Ho added, Middle Eastern and Chinese funds being pumped into the development have bolstered confidence in the project.
The MRT, he said, will continue and connect to Putrajaya Sentral. Ho said there should be more emphasis on the MRT circle line as well.
"The circle line is still a couple of years away from now, but since Bandar Malaysia is being highlighted, the circle line has to be taken into consideration," he said.
One of the stops for the circle line is believed to be in Mont'Kiara.
"One of the stations is tipped to be located at the KL Metropolis by Naza TTDI and within walking distance of Plaza Mont'Kiara," Ho said.
The circle line will push through between Eco City and Media City, and cross Old Klang Road to Sungai Besi and the interchange at Maluri. It was announced in 2012 that Bukit Putra at Angkasapuri will be known as Media City in 2020 after the 27ha site is redeveloped through a government-private sector collaboration. "One station to service two major developments," Ho commented.
Asked about the coastal road from Taiping to Banting and its impact, he answered: "From our mapping point of view, the coastal road may not make any money and if Ho Chin Soon Research doesn't highlight it, you should get the hint."
To a question on the outlook for Nilai, Ho said according to the National Physical Plan, the definition of the Klang Valley includes Nilai and Seremban. "However, for Ho Chin Soon Research, Nilai looks more promising than Seremban. A lot of universities and projects are being launched there. People still believe that Nilai is far, but we should give it a couple more years," he said.
Back