This architect has bagged it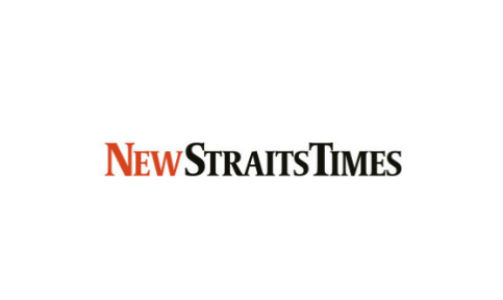 NST, December 11, 2013
A top architect swaps designing buildings for bags. Stephen Pimbley tells Aznim Ruhana Md Yusup how fashion has shaped his craft
ARCHITECT Stephen Pimbley is more at home designing landmark buildings like Starhill Gallery in Bukit Bintang and the rejuvenated Clarke Quay in Singapore for his firm Spark.
But he received a call from Sembonia asking if he would be interested in designing a line of limited edition tote bags for the Malaysian brand.
The answer, naturally, was yes. Pimbley says he welcomes the challenge. It is a sort of work away from work for him, especially given the freedom that it affords him.
"Architecture's got far too many rules — local government rules, client rules, you must do this, you must do that. In fashion, you work much more like an artist," says the Briton who has worked in Asia for 13 years.
"Okay, you've got an audience, you've got clients and you've got deadlines. But it's a bit of a blank canvas, a great way of engaging with an idea."
Pimbley says his work has always been influenced by fashion. In the case of Starhill's striking crystalline facade, the idea came from viewing an exhibition on French designer Christian Lacroix and the costumes he designed for opera.
"There was a little piece of text on one of his designs that referred to wet drapery. If you look at Roman or Greek sculptures and the dresses worn by the sculptures, there's a diaphanous membrane covering the torso — we call it wet drapery. And it struck a chord with me".
"So we use that idea in the first steps of (designing) Starhill Gallery, and the Louis Vuitton and Sephora pavilion. It's like cutting a piece of fabric using a tailor's pattern and then folding it in a particular way. So that's a crossover, I think, between fashion and architecture."
He says it is not unusual for people in the creative industry to look at one another for inspiration. "The ones who are really interested in their craft look at everything, absorb everything. And spit it out and turn it into something important to them or of themselves. That's the hardest thing I suppose, as a creative person — to do something that is of you and not somebody else."
Pimbley believes the challenge for him as an architect is to create something that does not lead to the ubiquity thatmodern cities have. "Thirty years ago, the architecture in Malaysia would have been a lot more indigenous and vernacular."
"Now the high street in Bukit Bintang looks like the high street in Singapore, or London or Tokyo. There is this cultural flattening where everything starts to look the same. So it's important to have these points of interest that look a bit different. Otherwise we'd all be bored to death."
GRAPHIC ARTISTRY
For his collaboration with Sembonia, Pimbley and his team focused on creating distinctive graphics for the eight bags in the collection. It is not a reinvention of the tote, but he wants to evoke a certain feel or impression with graphics.
The Origami bag, for example, has a series of cubes fitted together to create a mosaic pattern, resulting in a folded, crumply effect.
Another bag, called Pop Culture, is inspired by pop art, and features loud colourful typography and a hint of the red soup can made famous by Andy Warhol.
Meanwhile, the Tough Pink bag has a face on it, although "it's a face that is made up of bits of different faces," says Pimbley. "But you immediately recognise it as a face. And I quite like that, a face that isn't a face so it is very strange and a little bit ambiguous."
Another bag, called Impression, combines abstract patterns of overlaid strokes and lithographic texture, creating the effect of ridges on a fingerprint.
Pimbley's approach in using graphics for the handbags comes from the way he uses collage at Spark.
"Graphics is a big part of what we do and we use collage a lot in the way that we present our work as a starting point in architecture. It's about trying to develop the notion of an idea rather than the full story, it's the essence of what it is."
Be it bags or buildings, Pimbley says his aim is to inject a certain playfulness into his work. "The designs are not meant to be superficial although it is a skin, and lots of skin on buildings are superficial. But it's humorous, it's fun, and I like to design things that try to make people's lives better in a way, so people can have a good time."
The limited edition bags in the Sembonia by Spark collection retails for RM489 each, available at selected Sembonia boutiques until April 2014.
Back