Astro posts higher Q3 profit on increase in subscription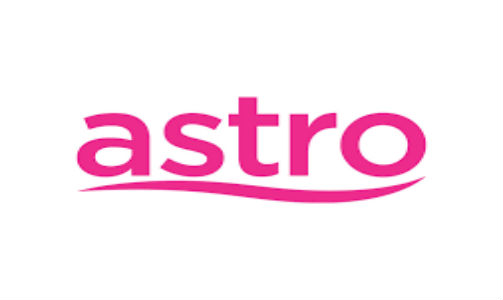 The Star, December 6, 2013
Astro Malaysia Holdings Bhd posted higher net profit to RM123.71mil for the third quarter ended Oct 31, 2013, from RM118.1mil a year ago.
Revenue saw a 12.8% increase to RM1.217bil from RM1.078bil in the same quarter last year.
The increase in net profit is mainly due to increase in earnings before interest, tax, depreciation, and amortisation (EBITDA) of RM75.9mil, which was offset by an increase in depreciation of set-top boxes of RM48.5mil and an increase in net finance cost of RM26.4mil.
Revenue was higher on the back of increase in subscription, advertising and other revenue.
The group's nine-month earnings stood at RM336.56mil up from RM334.84mil a year ago. Revenue for the period was also higher at RM3.53bil from RM3.133bil in the previous corresponding period.
"This is our peak reinvestment year as we aim to not only grow our customer base but to swap the majority of our tenured customers onto the Astro B.yond platform," said chief executive officer Datuk Rohana Rozhan in a statement.
Astro now has 2.7 million, or 80% of its Pay TV customers on the Astro B.yond platform, as well as 299,000 NJOI net customers adds year-to-date.
"The Astro B.yond platform sets the stage for us to launch value added products and services, as well as to deliver content via over-the-top and Internet Protocol.
"The strong take up of these products and services have gained traction and will underpin sustainable ARPU (average revenue per user) growth," she said.
Pay TV ARPU grew to RM95.6mil from RM94.9mil a quarter ago, as Astro's value-added products and services such as high definition (HD), personal video recording (PVR), video-on-demand and Astro On-The-Go gained traction with its customers.
In the third quarter, its Pay TV customer base increased by 43,000 to 3.4 million and NJOI customers rose by 68,000 to 382,000, bringing Astro's total customer base to 3.78 million, representing 55% of Malaysian TV households.
Next year, customers will be able to watch all 64 live matches of the 2014 FIFA World Cup Brazilä, as well as the Barclays Premier Leauge, UEFA Champions League, Thomas Cup, Asian Games and Commonwealth Games in HD and AOTG.
Astro also announced a third interim dividend of 2 sen per share, amounting to RM103.97mil payable on Jan 31, 2014. Chairman Tun Zaki Azmi said Astro remains committed to a progressive dividend for shareholders.
This brings the total dividend for the nine-month period to 6 sen per share.
Back