'No place for Shia'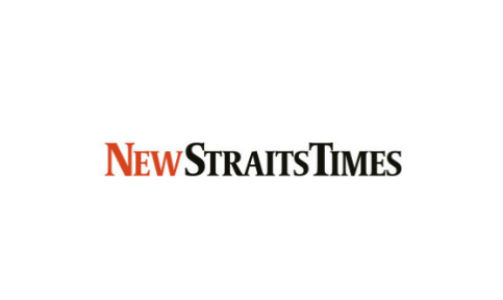 NST, December 8, 2013
THREATS of the Shia movement and its proponents were laid bare on the final day of the Umno general assembly yesterday.
In his no-holds-barred closing speech, Umno vice-president Datuk Seri Dr Ahmad Zahid Hamidi revealed the involvement of Pas' top leadership in the outlawed movement.
"We know who in Pas is a Shia leader. He is No. 2 in Pas," he said, alluding to Pas deputy president Mohamad Sabu, popularly known as Mat Sabu.
Ahmad Zahid, who is also home minister, told Minister in the Prime Minister's Department Datuk Seri Jamil Khir Baharom that the latter was empowered to take action against Mohamad.
He said the government had always known about Mohamad's involvement in the Shia movement, noting that Pas had never initiated action against him or reported him to the authorities.
"As home minister, I will be honoured if Pas worked with the government to stop the spread of Shia in the country.
"It will be good if Pas has the courage and political will to remove a top Shia leader from the party leadership."
Ahmad Zahid said he was bewildered that Pas had allowed Shia to seep into the party leadership. He reminded delegates that the threats from Shia were real and that deviant sects should not be taken lightly.
In an immediate reaction, Mohamad denied being a follower of Shia, saying "I am a Sunnah wal Jamaah follower, a Muslim that follows the teaching of ahli Sunnah wal Jamaah," he told Astro Awani.
Meanwhile, Ahmad Zahid said the Islamic Development Department had proposed setting up a commission to curb the spread of deviationist teachings, including Shia.
"The Home Ministry will handle the security."
He said the Registrar of Societies had rejected the Malaysian Shia Council's application to become a society.
"We have not only rejected its application but are also taking action under the Registration Act 1966 to seize properties from premises where they conduct illegal activities."
Ahmad Zahid concurred with Umno president Datuk Seri Najib Razak that the status of Islam as the country's official religion and enshrined in the Federal Constitution, be redefined to underline that it only meant teachings of the Sunnah wal Jamaah.
"Shia has no place in Umno. Umno is only for followers of Sunnah wal Jamaah.
"If there are any Shia followers here, leave it and return to the right path."
Ahmad Zahid also said the Home Ministry would expand the role of its Al-Quran Censorship Board to look into the hadith. Headed by Perak Mufti Tan Sri Dr Harussani Zakaria and former Perak Religious Department director Datuk Sheikh Mohamah Nor Mansor Al-Hafiz, it will be renamed the Al-Quran and Al-Hadith Censorship Board. It will also advise the ministry on Islamic affairs.
Back